Serviced Offices vs. Leased Office Space - The cost comparison chart
Introduction
All too often, when searching for office space to rent, businesses are led by the common misconception that a Serviced Office rental charge will incur more expense than taking on a conventional lease.
Time and time again, this scenario is proved wrong by many companies that have taken a serviced office. Although the last known official CIPS report (Chartered Institute of Purchasing and Supply) investigating the comparison between the two types of space was performed back in 2002, figures still suggest that in today's market, the Serviced Office option is still a big cost cutting option for many businesses.
Factors that influence the price
All inclusive features
First and foremost, it is important to remember is that a serviced office provides a 'plug in and play' concept of workplace, so that the cost, which is either charged per person/per calendar month or by the office, can include features and facilities such as:
Rent
Business rates
Service charges
Utility bills including gas
Water and electricity
Furniture and fit out
Cleaning and maintenance of offices and building
Building insurance
Phone and ISDN lines
On-site management and repairs
Reception and (optional) call answering
No solicitors Costs
Management Time
Managing Bills - Discrepancies that may arise.
Managing Utility Companies - along with many more benefits in one easy monthly or quarterly payment.
Choosing an office like this means more time dedicated to your business and less time and hassle spent paying individual bills.
But this convenient payment plan does not come at the high price that most have come to expect. A major factor to be considered when choosing between serviced and conventional office space is that conventional offices can be pricey to set up as many extra costs, such as utility bills and phone lines, are not included in the price, and then there's the extra expense of the initial set-up itself.
Kitting out an office comes with a long to-do list including; installing Cat 5 cabling and the infrastructure for both meeting rooms and private offices, sorting out separate providers and installations for broadband, ensuring that the phone line corresponds directly with the relevant Council for Business rates; assessing the further costs of maintaining the rooms / building and fitting the room(s) with furniture, all of which can be costly and all too often overlooked procedures when moving an office.
Hopefully this will give you a clearer idea of all the costs involved in your office move, helping you to make a more informed decision of which type of space is right for you and your business.
Here you will find the comparison for 2, 5, 10, 15 and 20 person offices in London areas including the City, West-End.
Return to top of page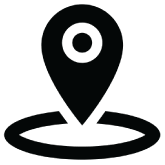 Can't pinpoint the right office?
Give us a call and tell us what you need, we will find it for you. Click here.