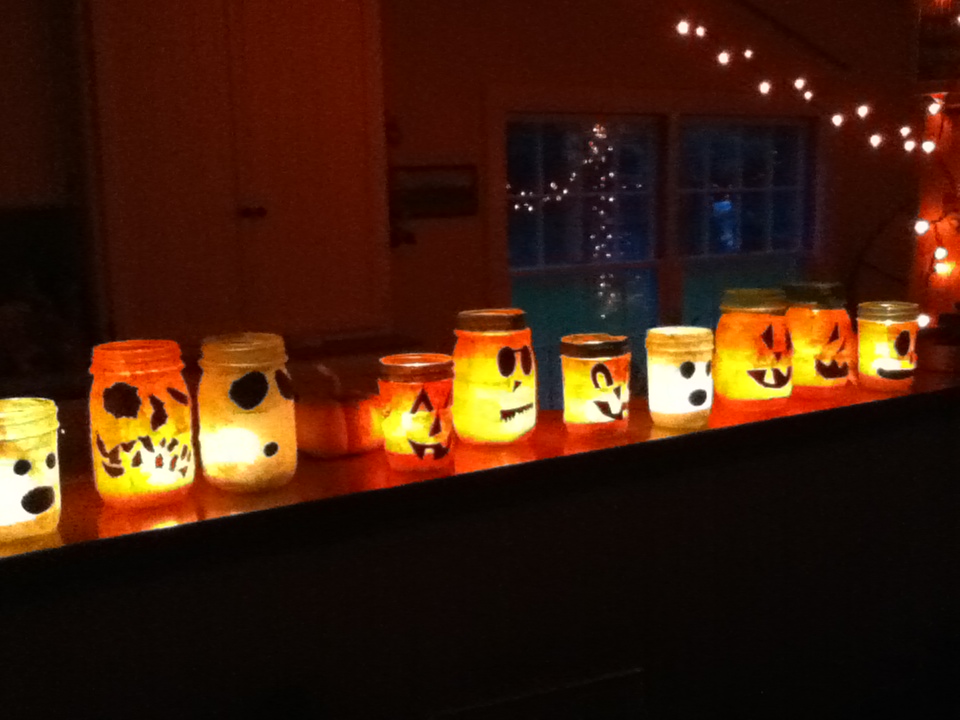 What springs to mind when you think of Halloween? It's likely the word conjures up images of trick or treating in years gone by, being surrounded by friends attempting to scare the wits out of each other and going overboard on sweeties. When it came to costumes, people were split into two camps; those who spent months meticulously planning the last detail of their costumes, and those who threw a sheet over their head and spent the evening making ghostly wailing noises at passers-by.
9 out of 10 workers believe office celebrations boost dynamics & morale in the workplace
Halloween, though it may have lost its original meaning somewhere amongst the pumpkins and ghoulish outfits, is a time to bring people together and free people's personalities. And this is exactly why you should be taking your opportunity to celebrate it in your office. A survey of 1,500 professionals has been conducted by PR Newswire and has shown that 7 out of 10 participants believe a holiday party is important for team morale, and a further 9 in 10 believe it is vital to team dynamic. The majority also agreed that office celebrations and parties made for a better workplace culture and interdepartmental relationships.
How can I bring Halloween to the office?
There's so many ways to make the most of this occasion – you could start by decorating your office. There's a massive array of decorations on offer in nearly every shop at the moment – so you have no excuse! This can lighten the atmosphere in the workplace, and remind people that even though they may spend a vast amount of their lives in this building, work doesn't always have to be taken so seriously. Recognising that there is room for fun and play can boost the morale in your office to no end. Take inspiration from some of these pictures, and designate everyone a different part of the office to express their own artistic flair!
Why not bring out everyone's competitive spirit by announcing that prizes are to be given out at the party for different categories? The options are endless!
1)Scariest Outfit
What with the amount of fake blood, coloured contacts and fangs on offer, your employees/zombies can seriously go to town. Being in fancy dress at work will bring a buzz to the office that will put a smile on everyone's faces and really boost morale!
It's amazing what some make-up and novelty contact lenses can achieve!
2)Funniest Outfit
There's always been a split in Halloween costumes between the funny and the frightening. For those who are more inclined towards humour, there are never-ending options in terms of puns or plain old fancy dress. Can you guess what these people have come as?
Note: This outfit may result in continous balloon bursting throughout the day...bear your co-workers sanity in mind!
Rocket-Man!
Ceiling-fan...At least some points should be awarded for originality
And the classic ... cereal-killer!
3)Best Decorated Desk
We have to say, if these pictures we have found during our research are anything to go by, the competition will be rife in this category! Here's some inspiration to get your creative juices going...
Stuck for spookiness? That's nothing a few cobwebs can't fix!
You could even add sound effects if you really wanted to push the boat out...or maybe add a few imaginative touches to your desk with this head in a jar trick?
These are the kind of exercises which will allow your staff and co-workers to let their imaginations run wild and show off their personalities, encouraging team bonding!
4)Most Imaginative Halloween Treat
Never miss an opportunity for cake! Your office will undoubtedly be home to one or two that pride themselves on their baking/cooking talents, so let their personalities shine through as they vie for 1st prize – and save on some catering costs while you're at it! We love all of these crazy foodie ideas...
And our favourite....