Read about our Outreach/P.R. role
What is Outreach/Link Building?
Outreach/Link Building is the new form of Public Relations for businesses on the web.
It involves demonstrating to other website owners that your website has a useful resource for their web visitors via either an article recently written or just the website in general.

If the website owner/marketing team agree with the idea we put forward/the usefulness of the site, they link to our site. This is called Outreach.

Example 1




Example 2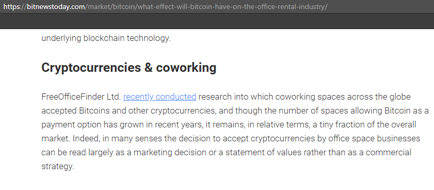 Why is outreach important?
Google is the world's number 1 referrer of business and many believe the most important factor for getting to the top of google is links from other websites that point to your website. Google doesn't explicitly state the rules for high rankings but links are well-known for their importance.

Because of this, the role of a link builder has now become more essential than ever as links can boost rankings and turn a business into a big success. Links are important to google because it demonstrates 'trust'.

If you created a site called www.thebbc.co.uk, how does google know to rank www.bbc.co.uk (original site) before your new site? And the answer is links. Because bbc.co.uk has thousands of links pointing to it with the term 'BBC' vs your new website with a couple of links, Google understands which site is trusted by the internet for the term 'BBC'.
What is the history of Link Building?
It used to be that a firm could just buy links in the same way you can buy vegetables in a supermarket with the aim of boosting their rankings, but in recent years google has clamped down to ensure that only genuine outreach is counted in its metrics for rankings. Because of this, firm's now need link builders if they want to increase their rankings on the web. More and more companies are waking up to the realisation of the importance of Link Building and it is arguably one of the most important (if not the most important) role in digital marketing.
Ways to get backlinks
There are many ways to achieve backlinks. There are blackhat methods (against google's guidelines) Grey Hat methods (borderline but risky) and white hat methods (google accepts them). Part of the fun of the job is the creative element behind finding ways to create links back to the site. We employ white hat methods to avoid the risk of penalisation.

Methods can include:

1.) Writing interesting articles – then emailing/calling companies to get the article featured on their site
2.) Contacting local councils and asking to be listed on property directory sections
3.) Creating competitions
4.) Writing about the companies who offer products/services i.e. top 5 companies who do X
5.) Broken Link building – hunting down dead websites, telling linking sites that the site is gone and that we can provide an alternative page/site instead
6.) Getting opinions/interviews with people in our market
7.) quality internet directories
8.) Responding to requests by journalists for quotes from your MD
9.) Answering questions on sites like Quora
10.) Creating interesting tools that people may want to share on their site.
11.) Posting on our social media channels to engage our audience
12.) Finding out where our competitors are getting links from and then targeting those sites to link to us

.. (and the list goes on)

With respect to the articles we write, we find ideas related to our business model. We are an office rental agency so examples may be..

a) Office providers that accept bitcoin
b) How to go green in the workplace
c) 10 of the best offices in London
d) How to maximise space in your office
How is outreach different from a traditional Public Relations role?
Public relations is generally speaking the communication channel between an organisation and it's customers/the public. It can involve different roles depending on the company and it's needs.
This role falls under the umbrella of public relations as it is about communicating our service/brand with the internet. Making people aware of us, getting us featured and ensuring a good reputation.
What do we do?
We are boutique agency for Serviced office space. Our industry used to be pretty boring… blue carpets.. white walls and lots of men in suits grumbling as they sit down to work in their new office.
Everything has changed. Office space has developed into one of the hot topics in business. With the rise in tech and media style companies, offices have developed in very cool workplaces that engage employees in an atmosphere that is fun and rewarding. From arcade machines and pool tables, to bars, community events and private cinemas for staff, we now market over 2,500 locations in London and the UK. Our clients range from big industry names providing workspace such as regus and wework to newcomers offering co-working space such as the ministry of sound.
What's in it for you?
Bonus - There are 100,000's of sites on the net who could potentially link to us. We set a small target of 20 links a month and when that target is hit, we give you a £200 bonus in your next pay.

Salary - In addition to the skills you will learn, we will also fastrack the earning capacity for the right individual. For someone able to consistently hit targets, we will increase their salary after 3 months and double their salary after 12 months.

Training/management – You will work under the company founder and MD who has been running a successful online company for 16 years. You will be trained to be the best in the business utilising proven methodologies of link building and general marketing.
Who is the job suitable for?
We will consider two different approaches/ type of people for the job…

1. Someone who wants to create content (i.e. articles) and then perform outreach on the content.

2. Someone who just wants to perform the outreach themselves and let us use another source for content.

The job is suitable for someone who is keen learn about how to promote a business on the search engines in the digital age. Skills that you will learn/improve on are

1.) Writing ability (if you write content for us)
2.) Improved communication/ how to persuade people to take on an idea of yours
3.) SEO (search engine optimisation)
4.) How to organise campaigns
5.) General PR and business promotion

Something that we must stress is the importance of a tenacious and hungry individual.

We don't care about the experience you've had and what you know but we are looking for people who are driven and pro-active. A big part of the role is contacting people to get them to link to us. Very often, people don't respond or take their time coming back to you, so you have to have a 'chasing' mind-set and be confident in calling and emailing people.

We are not 'hard selling' a product but asking people if they like what we do and if they want to link to our content. If someone says 'No', then you must be able to ask why and see if you can problem solve their reason. If it's a final no, that's fine but your mentality must be firm and confident enough to always give it a good go.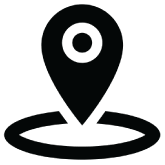 Can't pinpoint the right office?
Give us a call and tell us what you need, we will find it for you. Click here.