James Caan CBE
Dragons' Den & Hamilton Bradshaw
www.hamiltonbradshaw.com
From search to completion I found the service provided to be personable, efficient and professional. I was impressed by their excellent market knowledge and ability to negotiate a great deal for us very quickly, saving us both time and money.

Katie Melua
Singer/songwriter
www.katiemelua.com
I needed a quiet space for songwriting and meetings so contacted FreeOfficeFinder who hand-picked a number of workspaces that suited my brief. I was impressed with the range of options that I viewed and quickly managed to find the perfect serviced office that I'm very happy with. Thanks...

Graham Akins MInstF(Cert)
Community Fundraiser
www.britishlegion.org.uk
Finding a location for the Poppy Appeal in Central London is a tough job. We needed a location that would have office space, a welcoming place to meet supporters, storage capacity with a loading bay and all of this on a short term contract. Very different from the usual office space...
Laura Onhano
Head of T.V.
www.warnermusic.com
Just a short note to say how pleased I was with the services provided by your company. It saved me lots of time and effort. I was even more pleased that the service was free. Nothing is free these days, there is usually a catch; but with Free Office Finder I was pleasantly...

Rob Calder
Head of Marketing
www.kopparberg.co.uk
Thanks for all your help in finding our new office. The location is great and it was very useful to have your support throughout the process. We are moving in during May and we are very excited about the move.

Lisa Jones
Campaigner
www.amnesty.org.uk
Free Office Finder arranged for me to view two offices which fulfilled my brief on size and price. She confirmed the appointments by email and followed up my progress with a phone call after the viewings. I found the service to be very efficient and helpful. It also saved me lots of time...

Tom Fuller
Branch Manager
www.handelsbanken.co.uk
Many thanks for organising these visits so promptly. All went to plan and I was well-received by Yasmin and Dana. As I mentioned, this is part of my planning for potential short term solutions in late summer. Thank you also for being very efficient and courteous and taking the time to...

Peter Crabtree
Bid Director
www.kier.co.uk
FOF from the outset were response and proactive in helping me find an office space that suited our needs reacting. Setting up viewings at short notice resolving any issues we had. Happy to recommend them.

Colette Teeters
Global Admin
www.camelotls.com
On the morning I was presenting my new office findings to my boss, I received a last-minute entry from Fi at FreeOfficeFinder. It turned out my boss selected one of her offerings. Throughout my dealings with Fi, she was friendly, professional and so accommodating. I would highly recommend...

Owen Loftus
Director
www.individualised-care.co.uk
Thank you so much for your professional kind assistance in sourcing me an office. We Have recently moved into the Kings Cross location, it is fantastic and ideal for what I need.

Qiyin Chuah
Managing Director
www.qc-immigration.com
You were the only company that truly listened to our needs. Extremely friendly yet professional. Thanks for your sincere help, I have in fact recommended your service to others.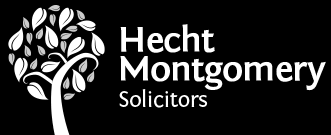 Barbara Hecht
www.hechtmontgomery.co.uk
Just thought I'd drop you a quick email to let you know how things are going with the property. I have agreed to take the ground floor room from April, although Nick is letting us have access from this month after some redecorating is completed, so that should be great. I would like to...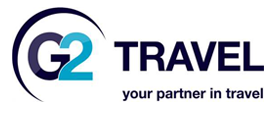 Anouche Tarayan
Director
www.g2-travel.com
I called on the Monday morning, gave a rough idea of what I was looking for, and within a day I had 8 serviced offices to view, all of them met the criteria I gave and after a day of viewing I found the perfect office, typically it was the first one I viewed. I would definitely recommend...
Gregory Blackman
Planner
www.fourgroup.co.uk
I just wanted to commend your efforts in helping find our next office. You were most helpful throughout the process, with excellent phone manner. You also replied to queries I had promptly and precisely and were able to arrange viewings very effectively and efficiently. I would highly...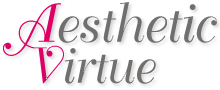 Raina Zarb Adami
MD
www.aesthetic-virtue.co.uk
I'd like to say a big thank you for your help in finding us suitable office premises. We've never found anyone as efficient and as pleasant to work with. I have already passed on your contact info to colleagues and friends.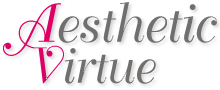 Rosie Claremont
PA to Dr R Zarb Adami
www.aesthetic-virtue.co.uk
A quick note of thanks for your speedy and friendly services. It made finding our new clinic so much easier and less stressful than I'd initially thought it would be. It would be great if everyone we dealt with could be as efficient.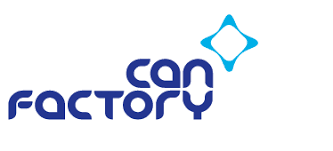 Louise Reiser
Office Manager
www.canfactory.com
Thank you VERY much for being so effective and enthusiastic - you would certainly be my first call when we are on the market again, and we are bidding for a short term lease, so you never know!

Jonathan Cook
www.junxionstrategy.com
Thank you very much. You have been amazingly efficient.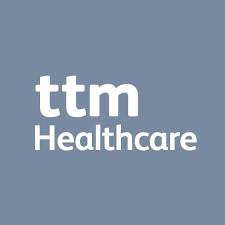 Barry Pactor
www.ttmhealthcare.co.uk
After having spent over a month looking at serviced office space and getting nowhere, I was put in contact with freeofficefinder. They spent time to properly understand my requirement and came up with a number of very interesting options, one of which fitted our needs and budget...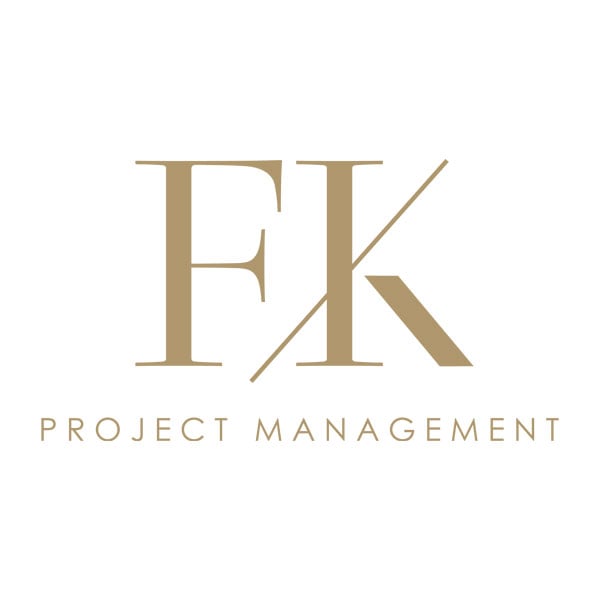 Marina Funk
www.fkprojectmanagement.com
Our office is almost ready and we are moving in on next Tuesday. I would like to thank you one more time for your help and for your understanding of what we were looking for so I haven't spent time on any useless viewings. It is very important when you have lots of work and I am really...
Terry Pritchard
FPC, CeMap, MLIA (dip)
www.nitoncapital.com
It's not often that we get the chance to say anything nice about people but for once we have that opportunity. Your sales consultant has been the ultimate professional in our dealings and is a credit to your company. ALL of my colleagues felt that he was by far the best property adviser...
David Alonso
Director
www.tracker-rms.com
Thanks for your help on my office search. You were a true professional and I will certainly call you when we resume our search for an office. You have given us great options and all relevant to our needs.
Larisa Moore
Designer
www.candyandcandy.com
Free Office Finder were very helpful throughout my search for a new office, always checking on my progress and offering their services where possible. I ended up with an office space that my team and I are all really happy with.
Rahul Malhotra
Head F&A, UK
www.infosys.com
Free Office Finder did a marvellous job with locating an office for us. The options were great and we could complete our move in a short time
Gus Lamb
Director
www.oneplanetpictures.co.uk
I was very happy with your work. I found you polite and friendly and quick to act on my questions and requests. This place is just right for me-much better than my last office! I would certainly recommend your company to others in my position.
Mary Anderson
Director
www.whitepeakgroup.com
I have recently dealt with possibly a dozen property agents in the search for a new office, some who charge a fee, and some who don't. Donna is without question the most talented agent I have worked with she is persistent, great at communicating and extremely likeable. But above all she...

Bonnie Breen
Director
www.bonnieandbetty.com
I have this morning signed agreements for the office you showed me. I would like to thank you for all your help in finding what we hope will be a great office for our company.
Lloika Farow
Assistant to Operations Director
www.hlpconsulting.co.uk
I would like to confirm that you managed to be efficient and specially prompt when rendering your kind service.
Susan Caplan
Founder and Director
www.susancaplan.co.uk
Free Office Finder came recommended to me and I would not hesitate in recommending them further. Their expertise, efficiency and kindly manner are an asset to the company. He was able to understand our office needs and only showed us what was worth us viewing, saving our time and his!
Phil Brunger
www.bagflag.com
Just wanted to let you know what a great job you are doing for your company. In my case, as a new company starter, I was a bit unsure what I actually wanted but after the initial chat, you were able to provide me with appointments to view a number of local offices with available space,...
Sandra Molloy
www.espresso.co.uk
I called several estate agents before I came across Free Office Finder; wish I had just called them first. I spent a couple of minutes outlining my needs and within half an hour I had viewings arranged for the following morning. It really is the most efficient way of finding office space.
Janardan Sofat
www.addidi.com
I am really sorry that I have not had the opportunity to thank you for enabling us to find our new office. We have agreed terms, signed the paperwork and paid the deposit. We move in on the 9th. Once again thanks for your help.
Graham Dalgliesh
www.projektarchitects.com
Just a quick note to thank you for your prompt and efficient service in assisting us find an office in Edinburgh. From speaking to you one afternoon last week, you had organised three appointments for us the following day which was great, and we signed a year's contract with one of your...
Tom Farrow
QCC Nurses
We found our current office easily and conveniently with freeofficefinder.com and would recommend the friendly and keen service provided.
Joanna Findlay
Physiotherapist
I could not be more happy with our contact, even though, so far we have not signed a deal. I found your approach professional, warm, understanding and human! Above all you were not too pushy or made me feel you were overly selling anything, just supporting my search. Above all you were...
Elizabeth Di Lieto
Director
Oh! One more thing, thank you for actually listening to our requirements and sending us to view properties which fitted in with these. You're one of the first companies to do that which means a lot. Thank you
Richard Tricker
Director
FreeOfficeFinder really listened to our slightly unusual and potentially difficult requirements, and were the only broker who actually delivered what I asked for without sending me out on a wild goose chase like some other brokers. They never wasted my time and were always polite and...
Edward Rex
Thanks for all your help during this process - it's been great having someone who knows what they're talking about to talk to. Thanks again and best wishes.
Suraj Brar
Thank you for all the help in locating the offices. Will not hesitate to use the free office finder service again, if needed, and would recommend you.
Anne Kalder
Thank you so much for you time spent looking for property for the team. At the end of day it was down to who the people at the top knew... Not to worry I will let people know what a great company you have there.
Joti Sidhu
I've been looking for studio spaces for a long time....it's a hard job and process, that is until i found Free Office Finder. They have a lot of studio spaces on their books covering many areas of London.... Results: within 24 hours I was looking all over my specified areas for exactly...
Zulfiqar Aslam
The customer service was excellent, polite, professional and what I like the most was the follow-up to make sure everything was alright. You have a great staff member to your team and a real asset. I would definitely recommend the service to others and hope to be able to use the service...
Robert Scrafton
Many thanks for your very efficient service - I will let you know how I get on.
Zoe Pedersen
Thanks so much for your quick contact and for that information you sent through - a lot to look through!
Muriel Berdat
I have been in real estate in France for the past 20 years, and I have to say that because of your efficiency, we were able to find the perfect office for our new company. I would like to thank you for understanding so fast what we wanted and pointing us to the right spots from the...
Mohamed Ahmed
We found your help exceptional and quick! Was a great help with the timescale that I asked for along with the budget guidelines!
Yunjian Liang
A million times thanks for your help with regards to finding offices. I have never seen anyone like you. You are so professional and so dedicated to the job.