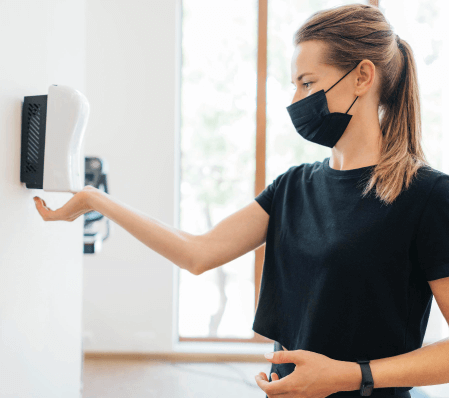 The office buildings that we market in London and the UK are managed by many different office providers. Each provider follows strict government guidelines for keeping their spaces safe and has many different measures in place, depending on the facilities that they offer.
The world is changing, and so is the office.
More frequency cleaning of communal areas/WC's
Mandatory wearing of face masks
One-way walking systems
Hand sanitiser units in communal areas 2 metre distancing
Screens infront of reception and cafes
E-brochures in placement of a physical format
Advice for making your office Covid-19 Safe
It's important to note that most, if not all providers, take responsibility for implementing Covid-19 measures throughout the building whilst businesses that rent office space at the premises will need to take responsibility for Covid-19 measures within their room. A coworking space would be different given that the space is shared and run by the provider as opposed to one tenant.
For up-to-date guidance on Covid-19 measures that you can put into place, see https://www.gov.uk/coronavirus
If you have any questions or concerns about attending viewings or
renting an office, please contact us first.