Cookie Policy - How we use cookies
Cookies are very small text files that are stored on your computer when you visit some websites.
We use cookies to help identify your computer so we can tailor your user experience, track which offices are of interest and remember where you are in the order process.
You can disable any cookies already stored on your computer, but these may stop our website from functioning properly.
This Website Will:
Remember what is in your favourites list
Remember where you are in the order process
Remember that you are logged in and that your session is secure. You need to be logged in to complete an order.
Terms and Conditions for Our Office Search Facility:
These terms and conditions relate solely to applicants the use of the web site. A copy of our general terms and conditions of trading relating to accommodation providers are available on request from the office address shown below.
Free Office Finder Limited
This site is owned and operated by Free Office Finder Limited,
Registered in England, Company number 4446381.
VAT reg no. 836168314.
Contact details ( click here )
Policy Statement:
Free Office Finder Limited is fully committed to respecting your privacy and to protecting any information you provide to it. Free Office Finder Limited treats both privacy and security as a priority and makes every effort to ensure that all the information provided by you is protected. This policy respects and protects the privacy of all visitors to this website. This policy explains how Free Office Finder Limited collects information from you and how this information is then used. This is aimed to remove any concerns you may have about supplying information to us and make visiting the Free Office Finder Limited website a useful, productive and safe experience. Please read this Privacy Policy carefully and re-visit this page from time to time to review any changes that may have been made.
Use of the Site:
This site allows you to locate office accommodation tailored to your precise requirements online. By accessing the Free Office Finder Limited web site at www.freeofficefinder.com you will be deemed to fully accept the terms and conditions set out below irrespective of whether or not you subsequently register as a user. If you do not agree to be bound by these terms and conditions you should not use the site.
Free Office Finder Limited may limit the access available to you without registration and could at its absolute discretion suspend, restrict, or terminate your registration without notice. You agree that you will only use our website in a way which is consistent with our terms and conditions and which complies with applicable laws and regulations. In particular you agree that you will not use our web site to upload or send any material which contains software viruses or other codes, files or programs designed to interrupt, destroy or limit the functionality of any computer software, hardware or telecommunications equipment or in any other manner which would interfere with or disrupt our website.
You acknowledge that our web site and any information that you obtain from our website is provided for your personal use in connection with the location of suitable office accommodation only and may not be used for any purposes of commercial reward or distributed commercially without our written permission.
Data Collection and 3rd Parties
When registering on the site, you will need to provide full contact details including your contact number, email address, Full name, company/organisation name ( if you have one) plus any other relevant information to your search. This allows us to contact you to have a clearer understanding of your requirements, to suggest ideas for the search, to make appointments for you and to gain your feedback on viewing offices that you may have viewed. Information relating to your search is then passed on to our colleagues at the office centres in order to notify them of the search and to ascertain if there is anything suitable for you.
Please note: Your information is never handed on to unrelated third parties. Should you have any preferences as to how your information is handled, please do not hesitate to contact us before registering to discuss this on the details supplied above.
Copyright, Intellectual Property Rights, Downloading, and Copying:
You may download the materials on this website to a single personal computer and print a hard copy of the materials on this website in order to help you decide whether to proceed further with your enquiry providing you do not delete, change or modify in any way any copyright notices on the materials you download from this website. Except for this limited licence, you may not copy, reproduce, re-publish, upload, post, transmit or distribute any material on this web site in any way. Doing so would constitute an infringement of the Free Office Finder Limited and/or third party copyright and other intellectual property rights. Free Office Finder Limited specifically retains all copyright and other intellectual property rights.
Availability
Free Office Finder Limited will use all reasonable endeavours to ensure that this web site is fully operational at all times. However we cannot guarantee that the website will be fault free. In particular access to this website may be interrupted or restricted to allow for emergency or routine repairs or maintenance to be carried out or the introduction of new facilities or services. Free Office Finder Limited reserves its right to restrict, suspend or terminate your use of this website or any of our services at any time if we believe, in our absolute discretion, that you have breached these terms and conditions.
Registration
By registering you warrant and represent that the information provided by you is true and accurate in all respects. Any changes to the information provided must be notified to Free Office Finder Limited as soon as reasonably practicable. Registration is for a single user only and is restricted to use by the person submitting the registration only. Following registration you will be responsible for any losses howsoever sustained by Free Office Finder Limited arising from the use of the site or details that we send to you. If therefore you believe there has been a breach of your security you must notify Free Office Finder Limited immediately.
Marketing Material/Viewing Offices
The marketing material we use on the website has been handed to us by the providers of the offices themselves to promote offices for rent. In some cases where the office providers have not been able to provide us with marketing material, we have obtained the material ourselves through other resources on the net. We cannot guarantee the accuracy of the material whether it be exact location, size of offices available, facilities/services offered, availability of space, pricing, presentation of the space/building etc. so you are advised to speak to us first to obtain the required information and then confirm those details with the office providers themselves before viewing them. In the rare cases where we were unable to obtain a picture of an actual office within the building, we have used a generic and similar example to give an idea as to how the space would look inside. Office buildings can sometimes be taken off the market/the providers choose not to market via our service for various reasons so by using the site you understand that the buildings you see advertised are subject to availability. In the event that you enquire for a particular building and request to view it, you understand we will book the viewing for you provided the building is both available and thought by a member of our team to be suitable for your requirement.
Data Collection
These terms and conditions relate solely to the use of the web site. A copy of our general terms and conditions of trading relating to accommodation providers are available on request from the office address shown above. Free Office Finder Limited, is in compliance with the United Kingdom Data Protection Legislation and will hold and use your personal data strictly in accordance with UK data protection legislation.
Use of Email
Free Office Finder Limited is committed to ensuring the privacy of our clients and does not distribute email addresses of anyone that registers on this site to unrelated third parties. By using this site, you give us permission to send you periodic emails regarding office space and of any related services that may be of use to you offered by Free Office Finder Limited or a partner company during or after your office search. Should you have any preferences regarding this, please contact us to discuss this prior to filling in any forms on this website on the details at the top of this page.
Limitation of Liability:
Free Office Finder Limited, its employees servants or agents shall have no liability howsoever arising (including but not limited to liability for consequential loss or damage, loss of profit or revenue) for any act or omission arising from the use and/or misuse of this website or the services provided from time to time by Free Office Finder Limited. In particular Free Office Finder Limited does not make any recommendation or in any way provide a warranty or advice as to the suitability of the accommodation included in this web site in the provision of such information in a display or downloadable format herein. *Limited Offer - Due to our longstanding close relationship with the office providers that we work with, many of them offer our clients preferential rates and rent free periods. We will endeavour to help you achieve the best deal possible however these offers by the providers are subject to availability and are also based upon your circumstance. Please contact us now to discuss any offers you have seen on our website.
Miscellaneous:
Save for additional terms relating to the providers of office accommodation these Terms and Conditions and Privacy Policy contain the full and complete understanding between Free Office Finder Limited and you. No advice or information, whether oral or written, obtained by you through or from the website or from any conversations with our staff will operate to vary these terms and conditions. The Terms and Conditions and all contracts made under them shall endure for the benefit of any successors and assignees of Free Office Finder Limited. The Terms and Conditions and all contracts concluded under them are governed by and shall be construed in accordance with the laws of England and Wales whose courts shall be courts of exclusive competent jurisdiction.
Discontinuation of Service:
Should you want Free Office Finder Limited to cease any search for you or request to be removed from our database, please notify us in writing to the address above.
Complaints and Comments:
If you have any complaints or comments about our website or any of the products supplied to you, please contact any member of staff at Free Office Finder Limited.
Information Security:
Free Office Finder Limited has a committed Security Policy. We will retain copies of the information provided when you register on the website. Free Office Finder Limited implements a number of sophisticated security measures to ensure the safety of any personal information provided. The information is contained on a secure server, which is accessible only by a limited number of employees who have authorised access rights to such information.
Monitoring of telephone calls and emails:
Telephone calls, e-mail and fax correspondence between Free Office Finder and landlords/clients seeking space may be recorded for training and/or monitoring purposes. In the event of a dispute, the recorded details of any communication that has taken place may also be used by a 3rd party.
Reporting misuse:
Free Office Finder welcomes your comments regarding this Privacy Policy. If you believe that Free Office Finder Limited has not adhered to this Policy, please contact us by telephone, e-mail, or by post.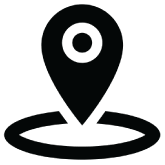 Can't pinpoint the right office?
Give us a call and tell us what you need, we will find it for you. Click here.