The iconic Battersea Power Station development in London has created an extra 40,000 square feet of additional space for offices at the very centre of the development.
An extra 40,000 square feet has been added on top of the existing 500,000 square feet of space set aside for offices in the building, which has been listed as Grade II. Last year, it was pre-leased to US tech giant Apple.
The legendary landmark was a fully functioning power station up until 1983 when it was taken out of service. At its peak, it produced more than a fifth of London's electricity, supplying Buckingham Palace and the Houses of Parliament, among other notable buildings in the city. It was purchased in 2012 by its current team of Malaysian developers who have taken steps to turn the site - which covers 42 acres - into a hub of homes, commercial shop and office spaces, restaurants, and cultural space for the people of London.
Originally, the area above the boiler room was planned to be a hotel. However, it is now being converted to either a private membership club or office space. Prior to the decommissioning of the Power Station, this area was the engine room of the building and thus played a significant role in the everyday operation of the station.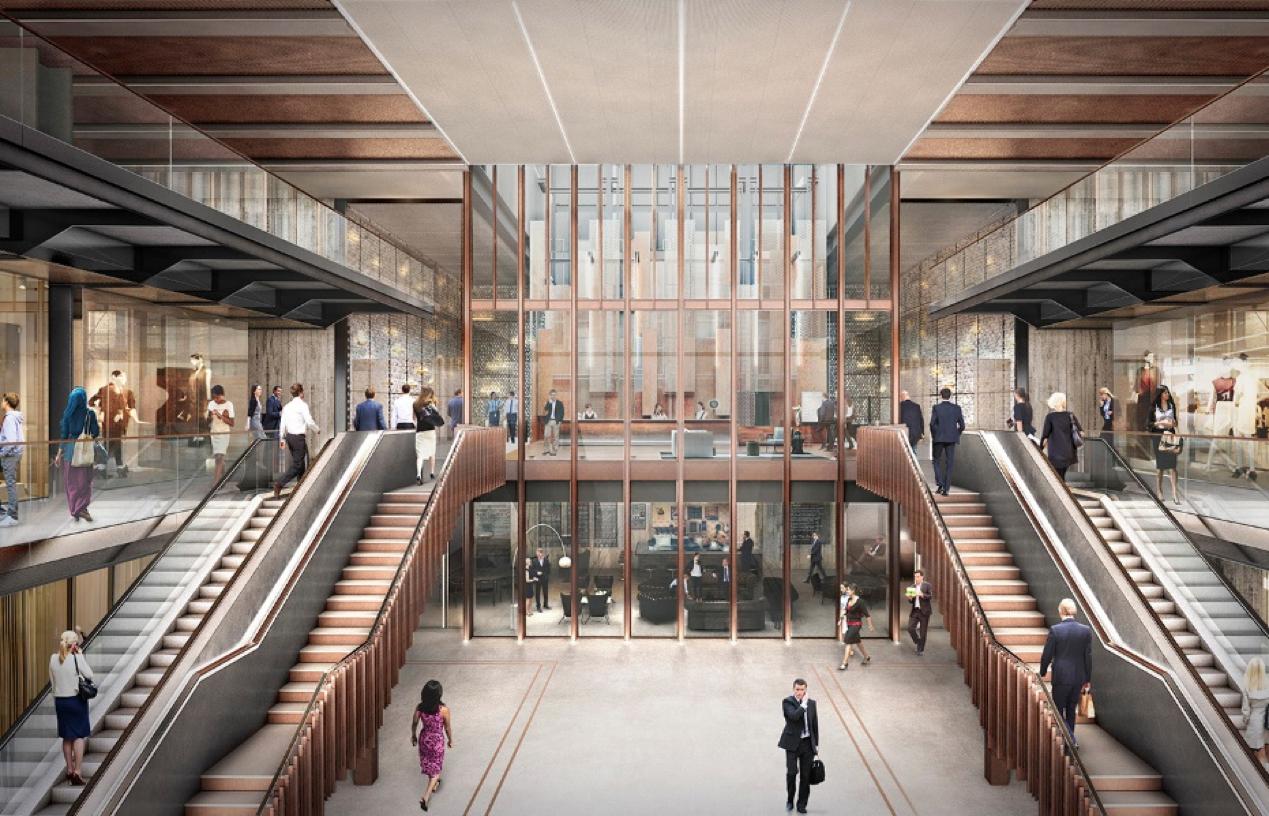 CGI depiction of the Battersea Power Station interior design
The room, which boasts Wilkinson Eyre as its designer, overlooks the central atrium. This space, which occupies two floors, can hold about 500 additional employees.
Head of Office Leasing at Battersea Power Station Development Company, Andrew Hilston, said it is a great opportunity for a serviced office provider or business members club to occupy the remaining space in the Power Station. He stated that "this is also a unique opportunity to become part of our new community-based in an iconic building, which provides an unrivalled address."
At the very least, there is an additional 750,000 square feet for offices planned in the greater development of the former power station.
The development is among the few campus sites on the Zone 1 riverfront where those who wish to lease space can develop a building to meet personalised specifications in collaboration with the development team. It is thought to be the new hot spot for those in the creative sector.