WeWork has announced a new space on Hackney Road, the third one this year, and their 22nd location in the UK. The company has agreed a 20-year lease on 143,000 sq ft of office space at Regal Homes' Shoreditch Exchange development.
The space is set to be completed in 2020, promising to substantially increase local employment. Developers Regal Homes said the area doesn't currently have a large volume of co-working space and the scheme should help draw local talent. Around 10% of the space will be graded affordable to attract artists and creatives from the area.
Executive vice president of real estate at WeWork, Patrick Nelson, e, said: "It's a fantastic development in a vibrant, exciting location. We're looking forward to adding to our 15,000-strong member base here in the UK, and adding to our portfolio of over 160 locations around the world."
In addition to commercial space, the Shoreditch Exchange development will also provide 206,900 sq ft of residential space and half a hectare of new amenity and public open space. A further phase of the development, on the opposite side of Hackney Road, proposes 150,000 sq ft of extra commercial space and nine residential units.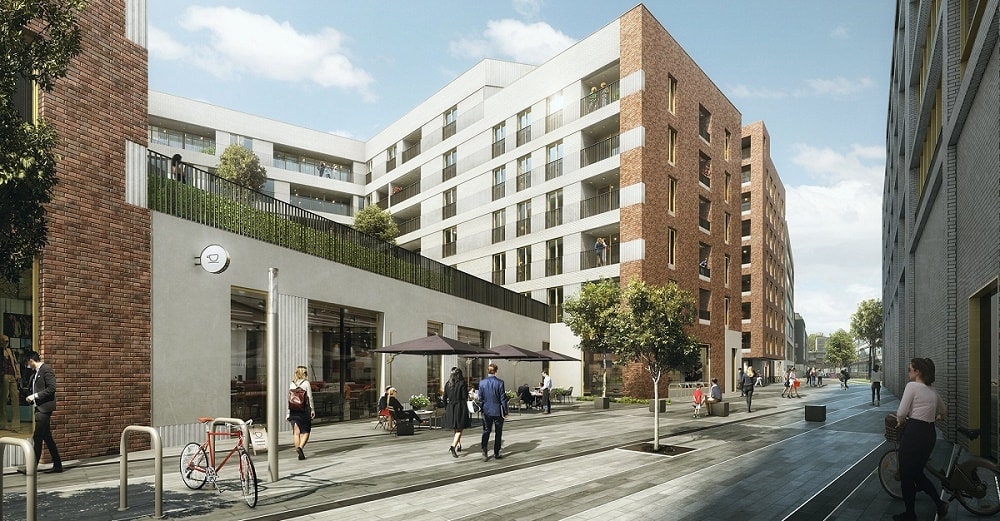 CGI depiction of the Shroeditch Exchange development.
Simon De Friend and Paul Eden, joint CEOs of Regal Homes, added: "WeWork is an exceptionally appropriate occupier for the commercial space at Shoreditch Exchange. It will help to draw new, high quality employment into the area, attracted by the appealing work space as well as the vibrant local culture.
"With the new residential offering at Shoreditch Exchange, occupiers will have excellent accommodation within an ideal commuting distance – walking to work in minutes.
"We have put an immense amount of thought into designing this scheme to ensure it works with the surrounding area and complements existing infrastructure. We are delighted to welcome WeWork as the first occupier."