It has been announced today that The White Company has agreed to rent new premises in London's White City. They plan to relocate from their current premises (High Street, Kensington) to the Television Centre in White City in February next year.
They are taking over number 2 Television Centre. The building adjoins 1 Television Centre which is home to BBC Studioworks and BBC World Wide, with plans to re-open a further three TV studios next month.
They're not the only company wanting to take up residence in the White City complex. A few months ago, ITV moved some of their daytime production there. ITV Studios was originally situated on London South Bank, but they made the move in spring this year, taking 350 members of staff with them. They now occupy space (1m sq. ft.) on Wood Lane's White City Place. The White Company will be taking over 32,000 sq. ft. including an outside terrace when they move here next year. It is thought the space will be for around 350 members of White Company staff.
The White City TV Centre complex is currently undergoing its own development. Buildings and facilities to be added to the complex include a pool (on the roof of the TV centre) and gym. There will also be a hotel and around 950 new houses built in the surrounding area.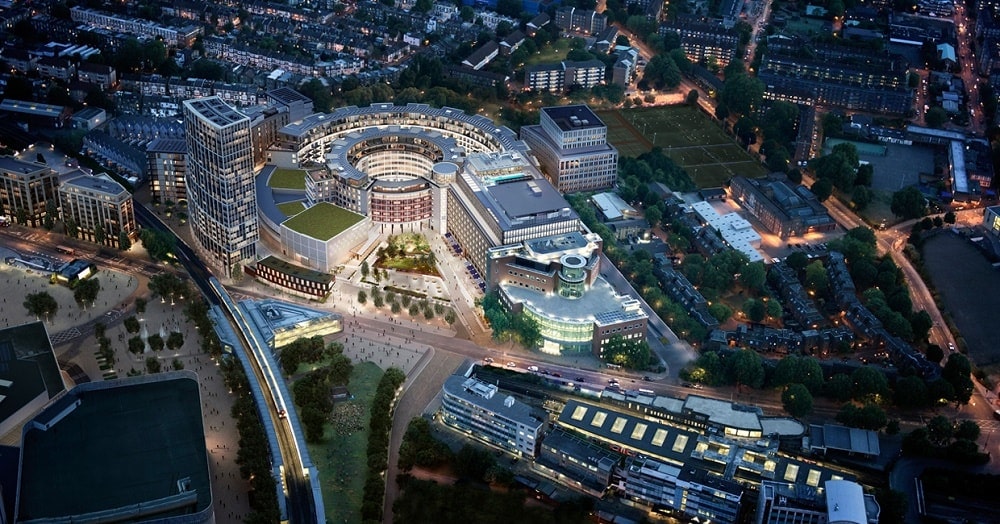 The White Company is a well-known international retailer than has a successful online presence as well as over 50 UK stores. It was founded over 20 years ago by Chrissie Rucker, originally offering mail order. It now boasts an annual revenue of £184m.
Chief Executive of The White Company, Mary Homer, confirmed this week that they are moving their head office and spoke about their excitement of doing so. She felt it was a major milestone for them, setting them up for their future growth and giving them scope to expand their business internationally. They chose White City because it was a great place for them to be able to showcase their brand.
The move will take place at the start of next year and then the industry will be waiting to see what the future holds for them, following their relocation to much bigger premises.