The White Company has agreed to lease 32,000 sq ft of office space at 2 Television Centre in White City, west London. The space also includes an outside terrace, and will accommodate 350 members of staff.
The White Company plans to move from its current Kensington High Street base in February 2018.
The adjoining office building, 1 Television Centre is occupied by BBC Worldwide, and BBC Studioworks plans reopen three television studios at the location on the 1st of September.
Earlier this year, ITV Studios had also agreed to move daytime production from its London South Bank studios to Television Centre, with 350 staff members also moving in spring 2018 to offices at Stanhope's 1m sq ft business hub at White City Place on Wood Lane.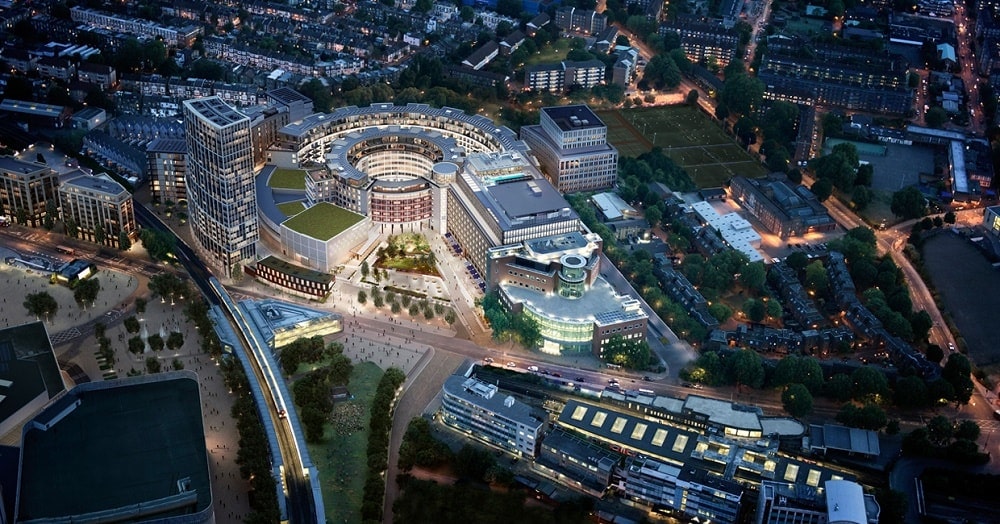 The Television Centre development scheme will feature a new Soho House club, a rooftop pool and bar on the top of 2 Television Centre, with a gym and boutique hotel in the famous Helios rotunda as well as 950 new homes.
The White Company was founded by Chrissie Rucker 22 years ago as a mail order business, and has grown into an international retailer with annual sales of £184m and a portfolio of 56 UK stores plus a successful e-commerce platform.
David Camp, chief executive at Stanhope said: "We are delighted that The White Company is moving its head office to Television Centre to join BBC, ITV and Soho House. Along with other major brands like Yoox Net-A-Porter and the Royal College of Art, this confirms White City as a destination of choice for some of the most interesting and vibrant businesses."
Mary Homer, chief executive of The White Company, added: "We are delighted to confirm our head office move to this exciting and vibrant destination. This is a significant milestone for the company as we enter our next phase of growth and develop our business internationally. The office will be a perfect showcase for us as a leading luxury lifestyle brand".


Offices Nearby

https://www.freeofficefinder.com/uk/london/shepherds-bush/ariel-way-92257

https://www.freeofficefinder.com/uk/london/hammersmith/shepherds-bush-road-92140