As today is Armistice Day we wanted to look back at office spaces of the past. November 11th is the day when we come together to think about the fallen soldiers from World War 1 and other battles. As it has been nearly 100 years since the war ended, it will probably be no surprise that so much of our workspaces have changed.
We have had a number of advances in all areas of technology which means that office spaces (and our homes) are completely different to what they would have been during the war. Can you imagine an office without a computer? The first computers weren't around until 50 years later!
We stumbled across these photos from 1910. They give a good indication of what office equipment and workspaces would have been like then. These images were taken throughout America, but you can imagine that offices in a city such as London would have been much the same.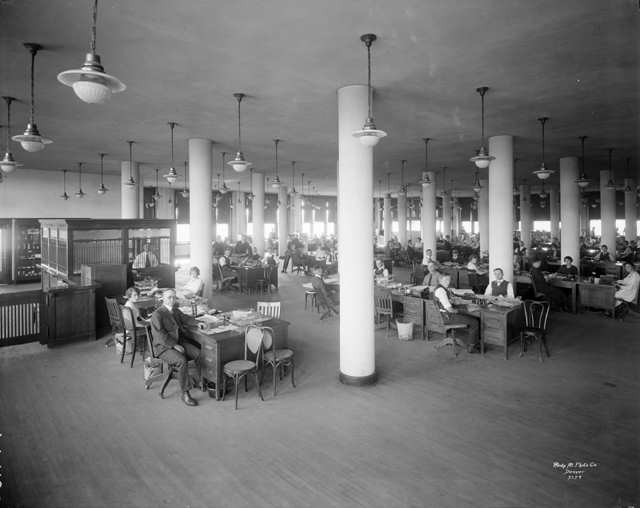 Swift & Co. office in Denver, 1917.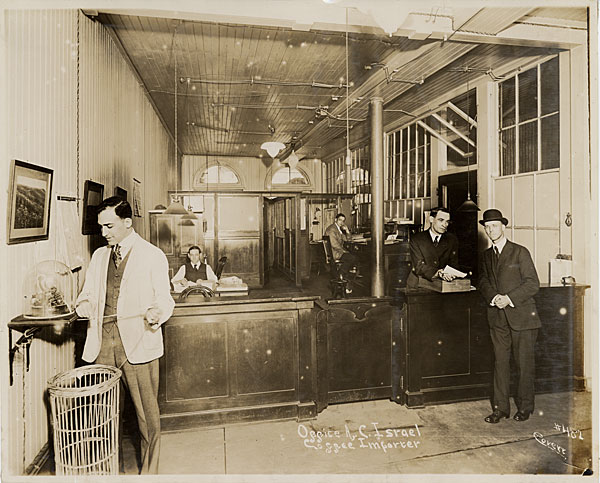 A.C. Israel, a well-known coffee importer. This shows his office in 1917 complete with the machine that allowed people to see the prices of coffee.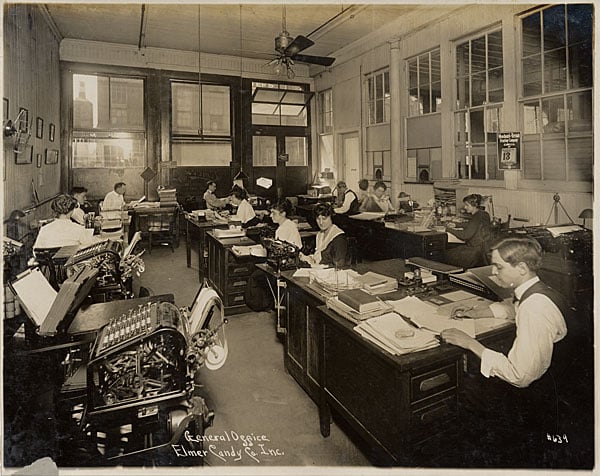 The New Orleans office of Elmer Candy Co. Inc. in 1917 – you can see a couple of Burroughs bookkeeping machines to the right.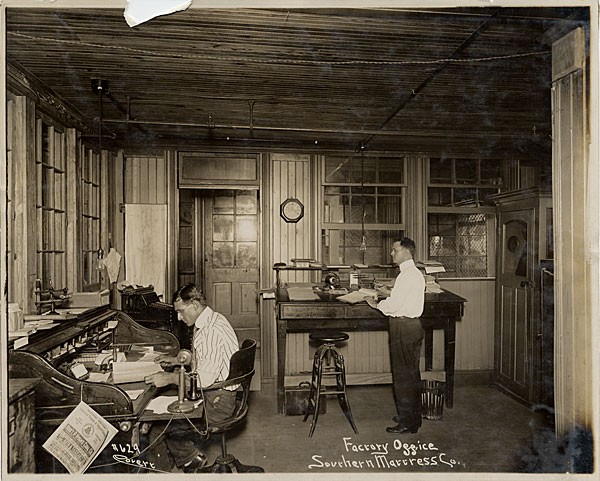 Another 1917 image, this time the factory office of the Southern Mattress Co. The equipment shown is a Protectograph check protector and a paper fastener to the left.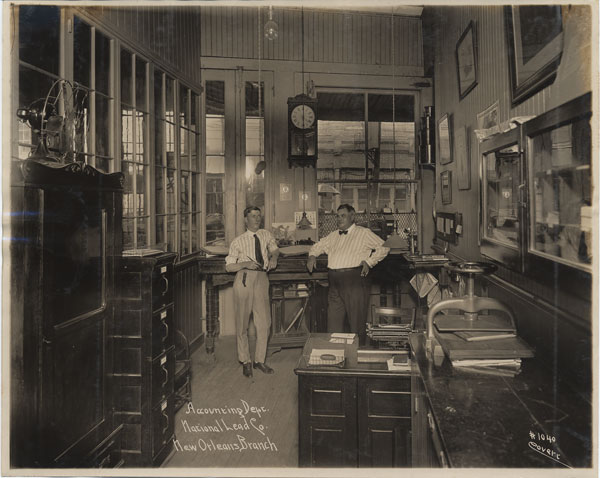 A vertical filing cabinet and a couple of accountants at the National Lead Co. in New Orleans. Taken in 1917.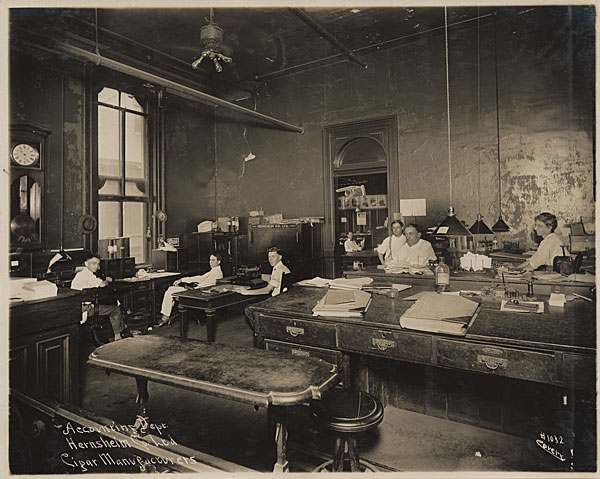 Cigar manufacturer Hernsheim. This is their New Orleans accounting department in 1917.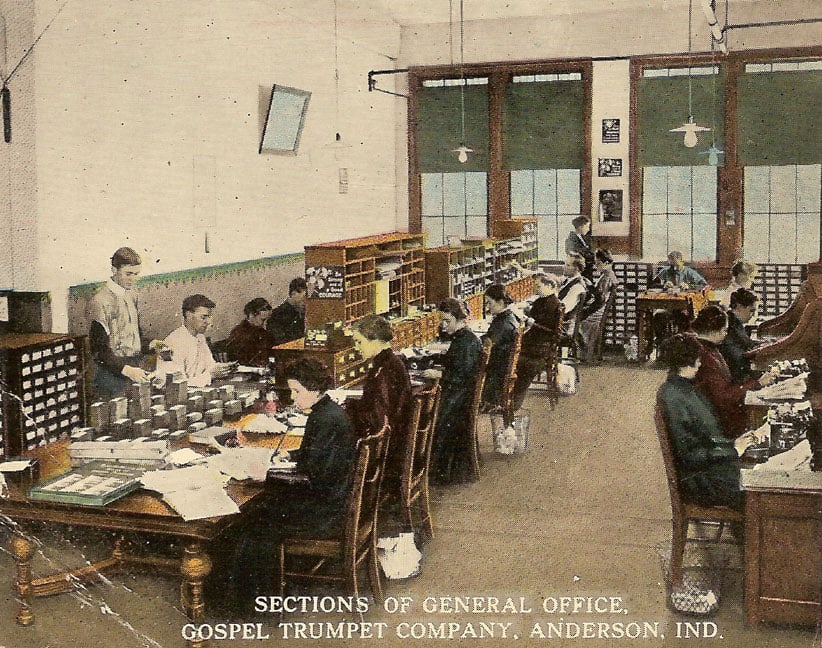 Known today as Warner Press, this is the office of the Gospel Trumpet Publishing Company.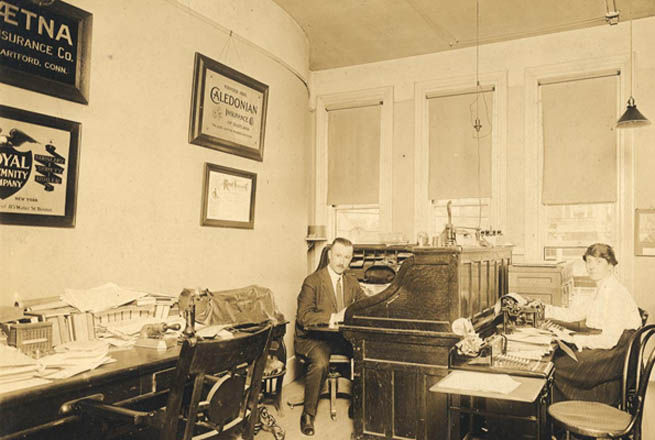 The exact date of this photo is unknown, but it is estimated to be taken in 1920. It is an insurance agency complete with a Boston Pencil Pointer & a Chicago check perforator.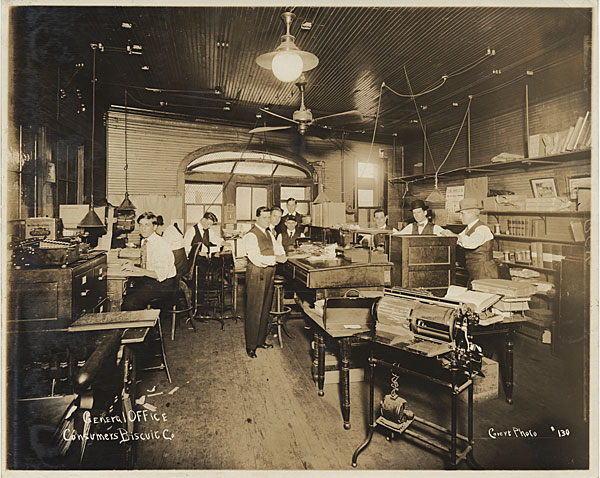 Another New Orleans company. This time the offices of Consumer Biscuit Co. You can see a multigraph at the front of the photo – this would have been used for photocopying at the time.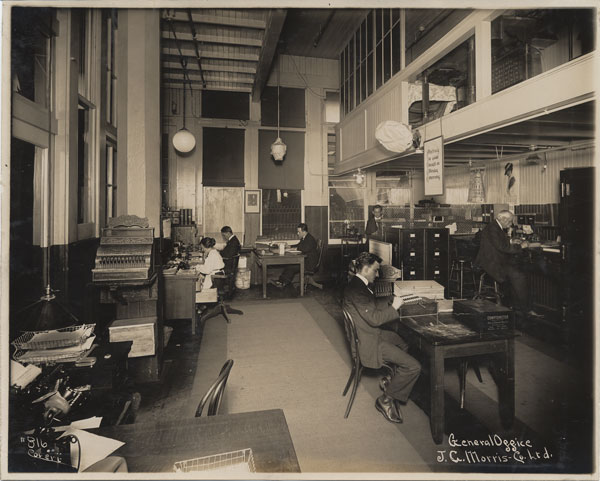 Lastly, we have the offices of JC Morris - a New Orleans company. The man in the middle of the photo is using a Comptometer – this was used during this time as a mechanical calculator.