We thought we would look at some of the quirkiest office ideas out there – which is your favourite?
10. Garden Pod
According to a recent report by the BBC, nearly 14% of workers now work from home; a record high since statistics of this nature started to be recorded. A unique pod in your garden means you're close to home but also have your own space. At FreeOfficeFinder, we love these are rotating garden pods – how much fun would that be?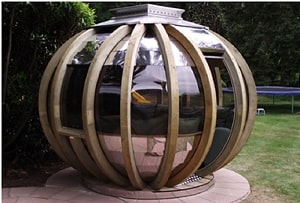 9. Office Tepee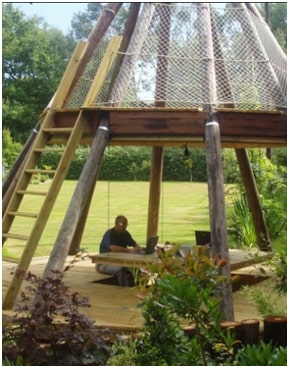 You can get all sorts of tepee offices, but we're fans of the Red or Dead brand. Red or Dead is the brand put together by design enthusiasts Wayne and Geraldine Hemmingway. They are known for the unique and original design ideas, which are definitely reflected in this outdoor tepee idea. The Red or Dead one is sustainably made – using just recycled materials. You can be sure of a comfortable shift at the office with their decking seating and swinging desk – allowing you to have some fun but also be productive.
8. Treehouse Office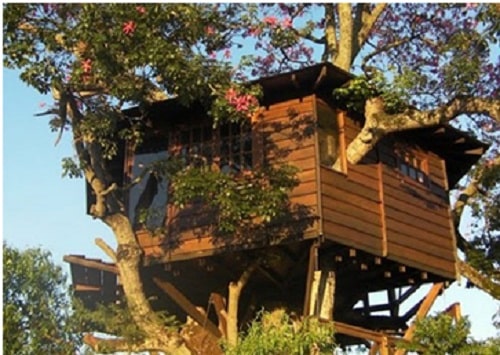 You could always take a leaf out of Ricardo Brunelli's book and get yourself a treehouse in the back garden. The Brazilian lives out every child's dream and has created a massive treehouse in his back garden. He's turned the space into a fully functioning office, so he can work while living out his childhood dream. Made from a hard-wearing wood called guajuvirua found in South America, it not only looks great but is made to be sturdy and comfortable. He doesn't even have to worry about unwanted visitors because the only way to access the treehouse office is by a path from the top floor of his house.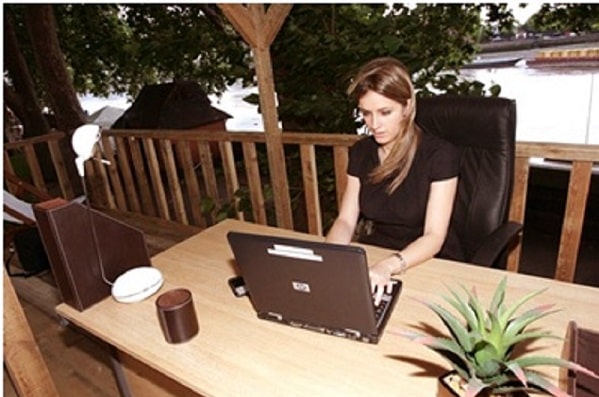 7. Tasty Offices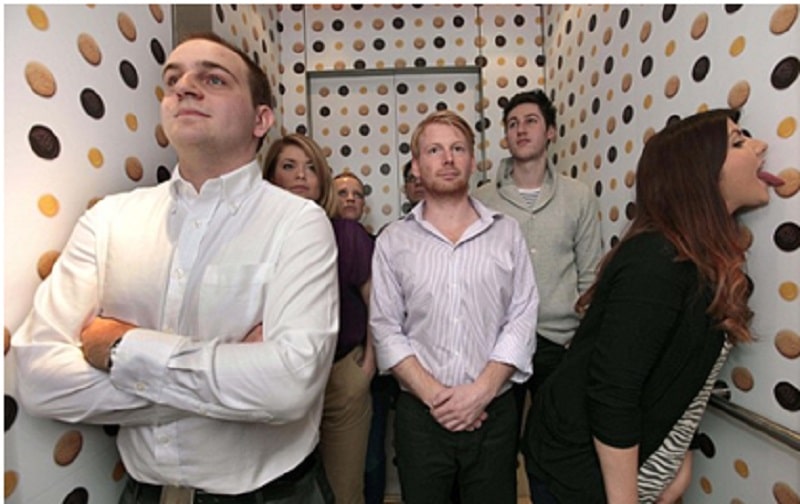 Although it might be hard to achieve at home, lickable walls sound delicious. The Engine Group Offices have walls that have been inspired by Jaffa Cakes – complete with an attendant on hand to ensure that licking is done safely and germ-free. Sadly it isn't real cake, but stickers that taste the same as the tasty treat. Phillipa Tilley (McVitie's chief of Jaffa Cakes) says it's a great way to bring more fun into the office – lifting spirits and bringing a little joy to office works who may otherwise be feeling stressed out!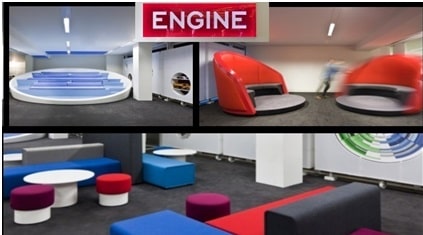 6. Keeping Your Office On Track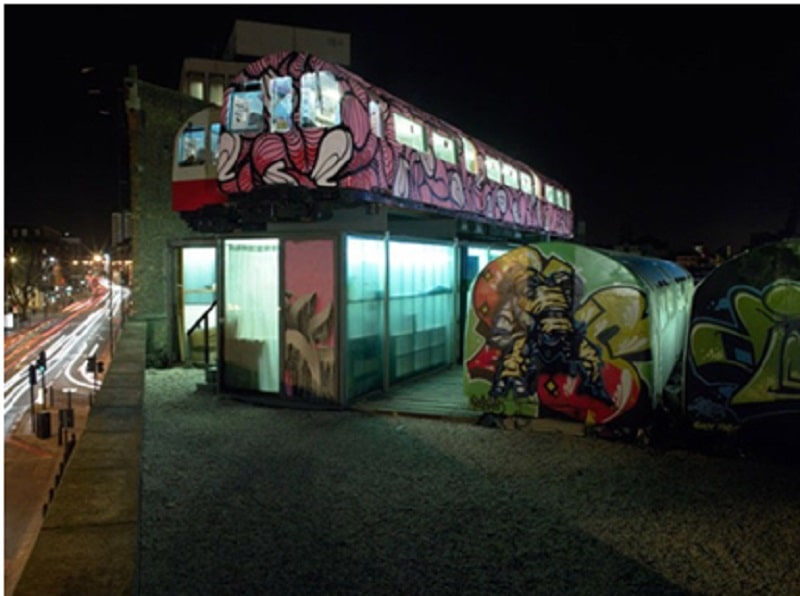 Admittedly not all of us have access to disused tube carriages, but Raw Materials PR used four of them to create office space in East London. They use it to host a range of entertainment events as well as office space for people who wish to use it. It's a low-cost alternative to what would otherwise be very expensive office space in the capital city.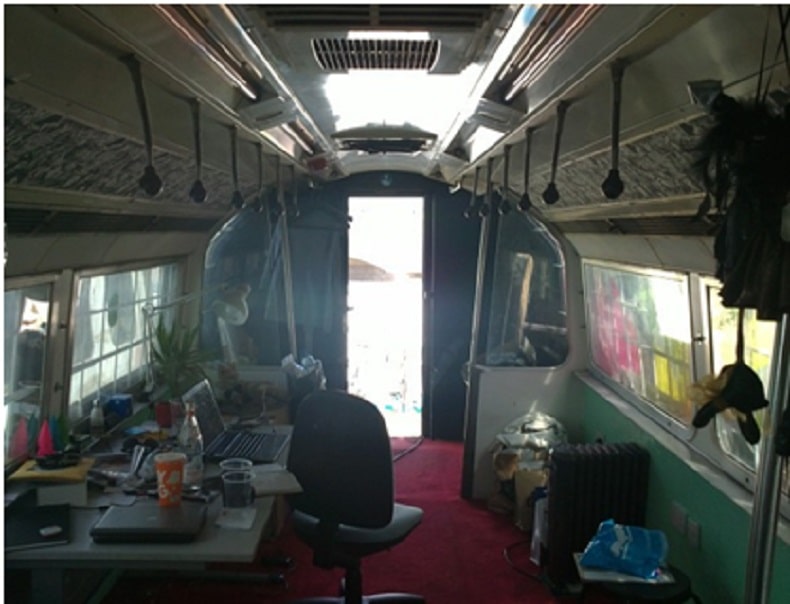 5. Open Space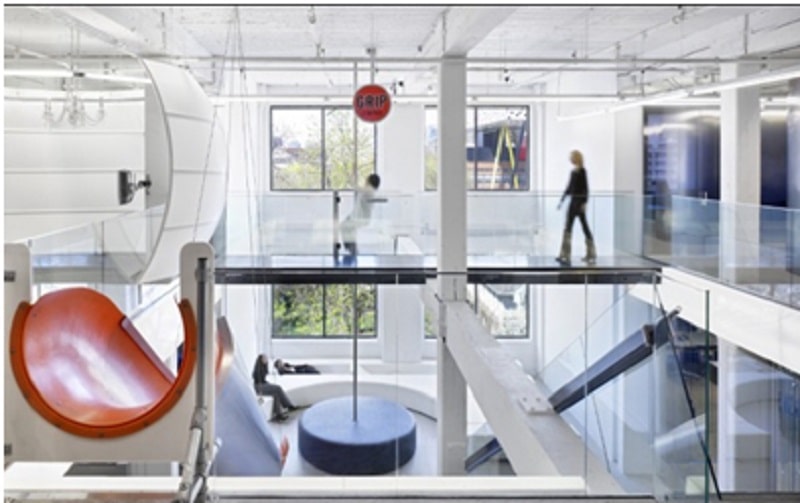 Open space offices are becoming more popular, where employees can share space and go from one area of the office to another freely. Grip Limited! are an American company that has taken this concept and run with it. They have slides and fireman poles to allow for easy access to all areas of the office – there is even a hot tub for people who wish to relax while on a break at work.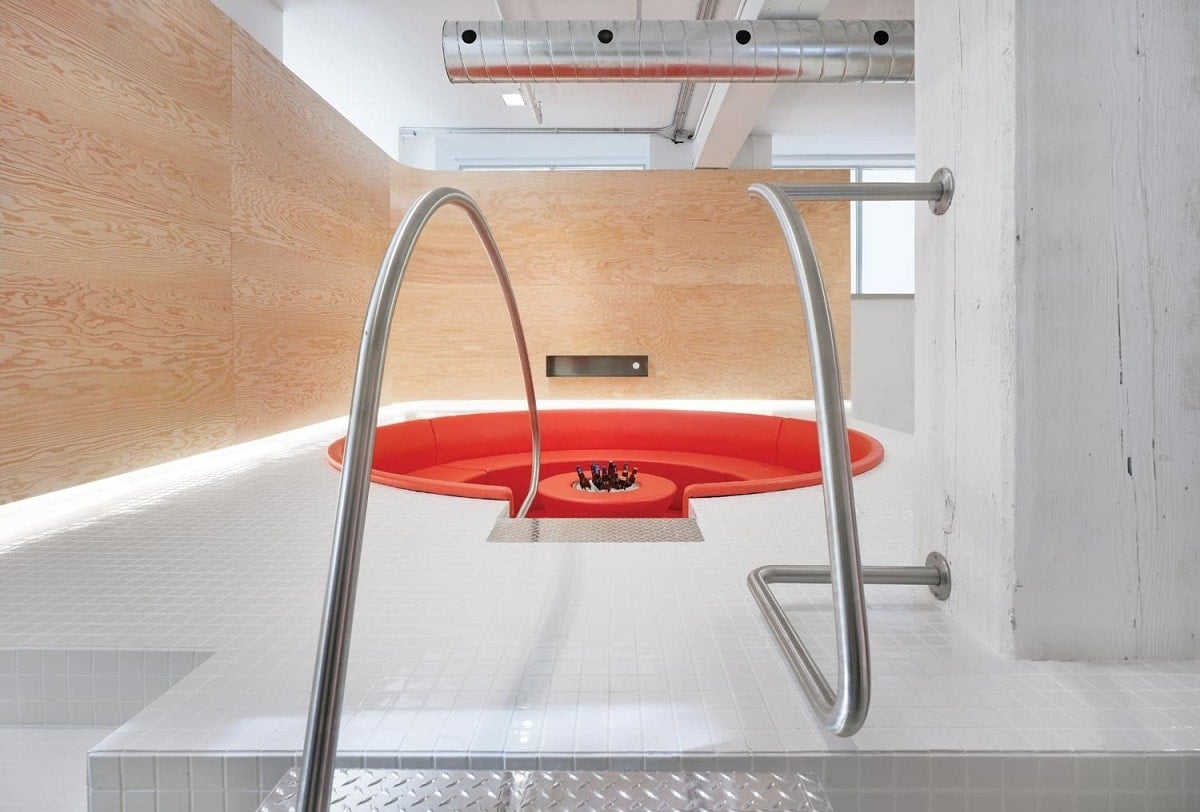 4. Office Spaces are The Bomb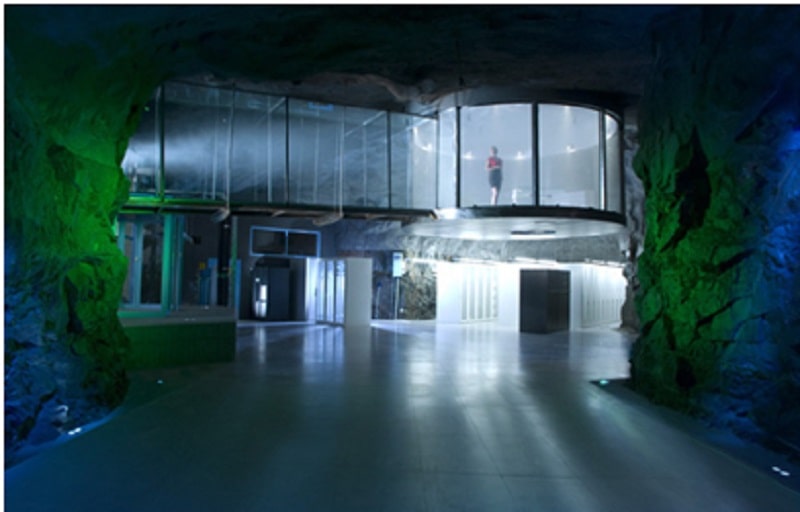 If you were looking for something a little different, then you could copy Bahnof, a Swedish internet company, who have their head office located in an old bomb shelter. It's located underground on the side of a mountain, something really impressive and almost movie-like. The office space is decorated nicely inside, with meeting rooms complete with glass walls, plants and dry ice; it really is like an office space you'd see on set during a Hollywood movie.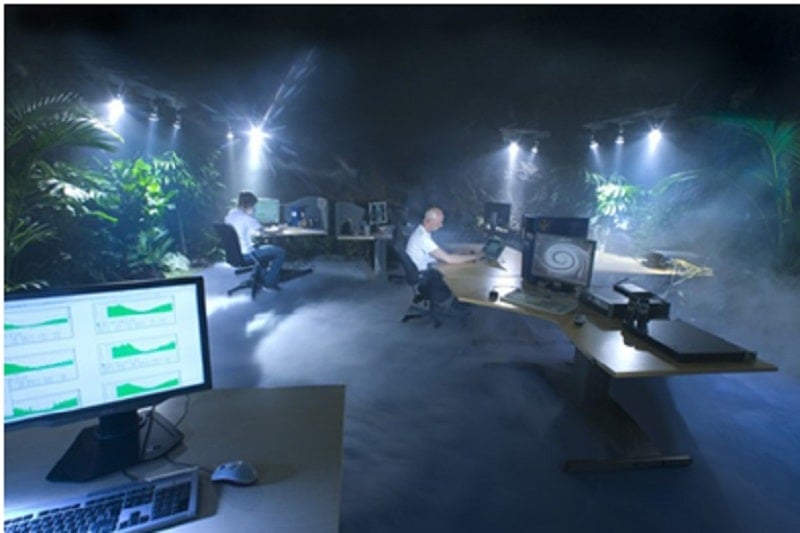 3. Disney Inspired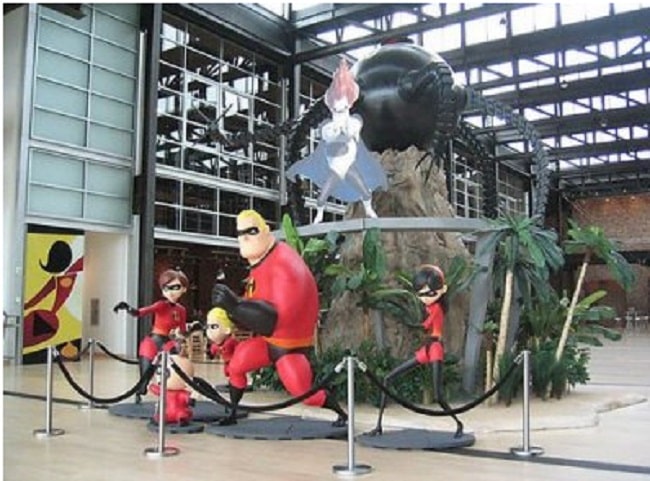 It's probably no surprise that the Pixar offices are incredible. Jobs was a fan of an open office environment, encourage team members to work together and wanted the office building to encourage this. He designed the office with the aim of getting people away from their own office, and encouraging them to interact with the other people in their close working environment. Their HQ is home to viewing rooms, a theatre, fitness centre, foosball, an outdoor amphitheatre and an Olympic-sized swimming pool.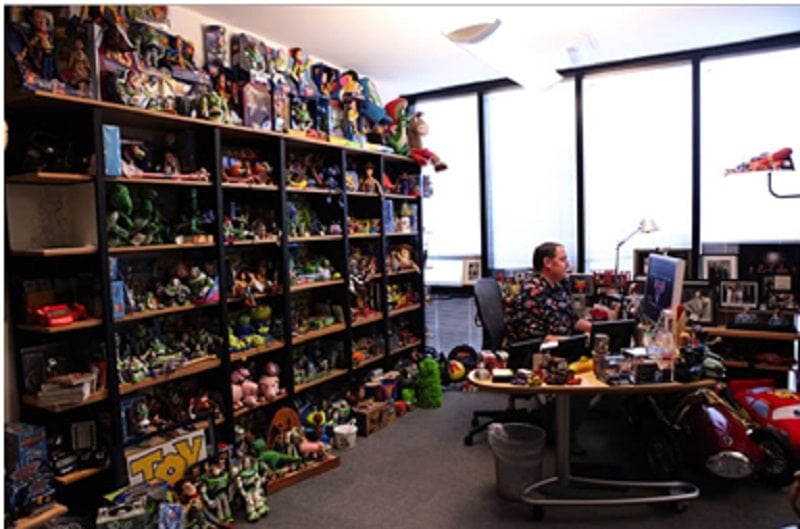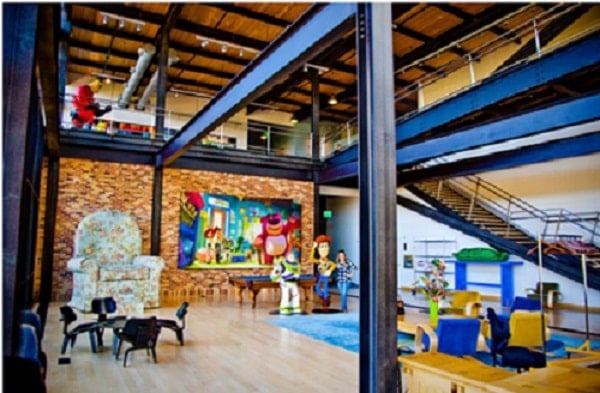 2. A Really Smooth Office Space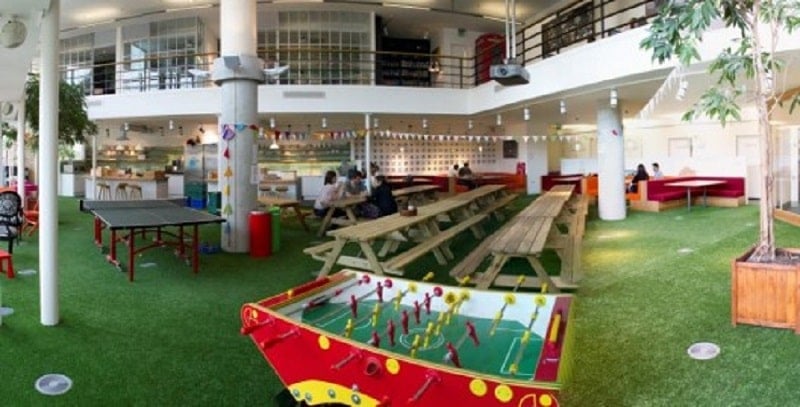 Innocent Drinks are well known for the funny social media presence and this sense of fun definitely carries on through to their office space. For starters, they have a room built for the prime purpose of their employees testing new flavours and trial smoothie mixes. The office space (in Ladbroke Grove, London) is nicely decorated with fake grass & bunting on the walls helping to encourage a positive feeling workplace.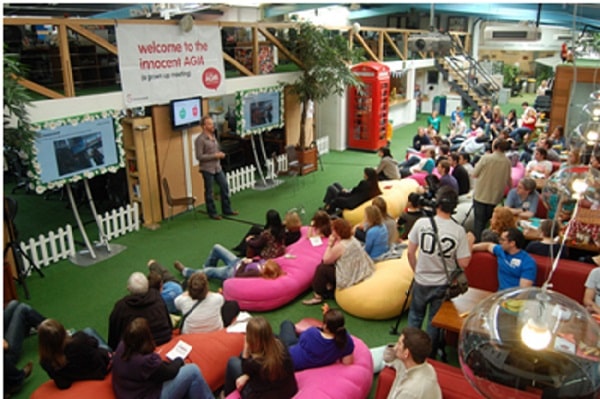 They have a ground floor full of fun, designed to look like a picnic spot complete with foosball and Ping-Pong tables.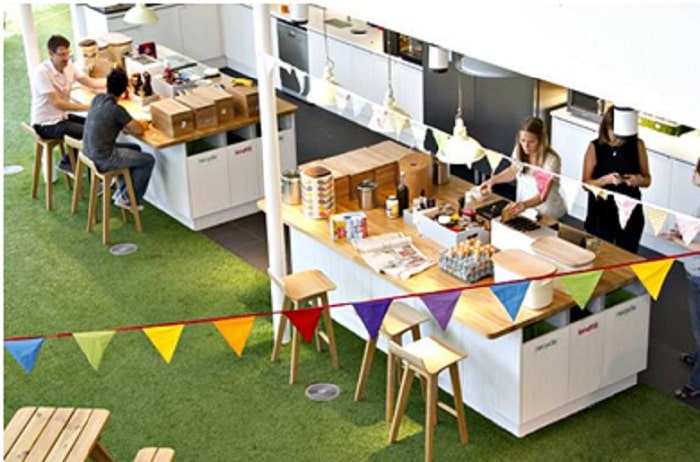 1. Get Inventive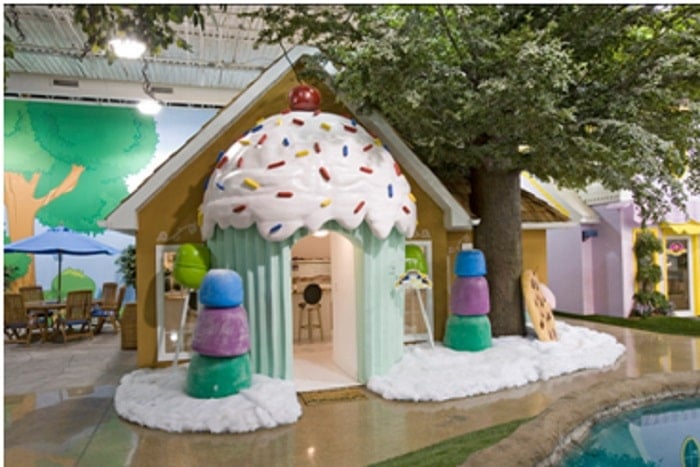 There are some amazingly creative places to work, but here at FreeOfficeFinder we think that Pittsburgh office Inventionland just might be the best we have ever seen. For starters, you can only access the office via a set of secret sliding doors – how cool is that? Inside you get access to treehouses, caves and even lakes with their own pirate ship! Each room has its own theme and you can even take advantage of racetrack and gingerbread houses – the whole thing looks incredible and an office like this would be enough to get anyone looking forward to Monday morning again!