If you're looking to work within any part of the property industry it can be easy to assume that your options largely revolve around working within estate agency. However, in fact, if you do want a career in the property sector there are many roles, all varied with their own responsibilities, tasks and qualifications. We've put together a list of the top 15 commercial property jobs, so you can start your research here, and see where your next career might take you.
Working As A Chartered Surveyor.
If you have noticed anyone with MRICS after their name, then they are a member of RICS (Royal Institute of Charted Surveyors) and likely to be a chartered surveyor. To become a charted surveyor you must have passed the APC (Assessment of Professional Competence). People look to a charted surveyor for their specialist and impartial advice on any property issues that may arise. They also provide information on the structure of a property if it is one they are interested in investing in. Within the chartered surveyor industry, there are several options including:
Building Surveyor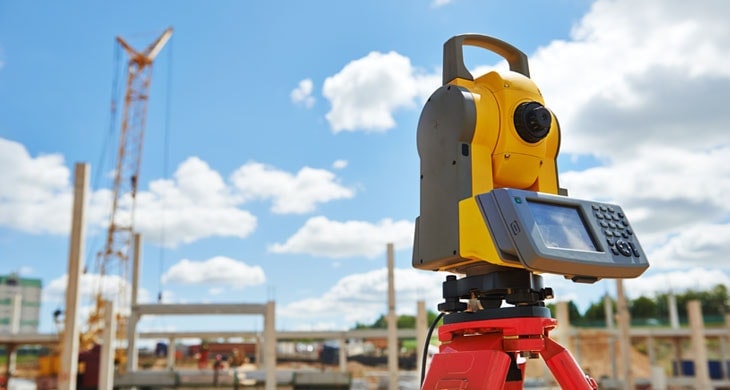 If someone is looking for information on the construction of a property or to have a building survey carried out, they'll turn to an experienced building surveyor for their advice. A report from a building surveyor will generally recommend any repairs needed, and what maintenance options should be considered. If you become a building surveyor you may also be called to oversee new building development right from the design stage through to completion.
Responsibilities of a Building Surveyor:
Advising on designs of buildings with estimated costs
Overseeing a project to ensure it stays within budget and on schedule
Advising on the eco-friendliness of a project
Providing a full report on the state of any existing buildings including any defects that may have occurred and what repair options could be.
Dealing with the conservation and protection of buildings with historic significance
Looking at the health and safety of projects and buildings
Overseeing planning applications
Advising on building regulations and property legislation
What Can I Expect To Earn?
After a few years, you can expect to earn in the region of £50,000. The starting salary tends to be between £22,000 and £26,000 with the average building surveyor earning £44,000 each year.
Which Qualifications Could I Study For?
If your undergraduate degree is nothing to do within the property industry then you should look at a surveying postgraduate course. Otherwise, you could consider a BSc in Building Surveying.
Gaining The Qualifications
Thankfully there are lots of places to study for the right qualifications including:
University of Portsmouth
University of Reading
UWE Bristol
University of Salford
Leeds Beckett University
University of Westminster
Birmingham City University
Sheffield Hallam University
University of Wolverhampton
Plymouth University
Coventry University
University of Huddersfield
University of Central Lancashire
Northumbria University
Nottingham Trent University
London South Bank University
Glasgow Caledonian University
University of Brighton
Quantity Surveyor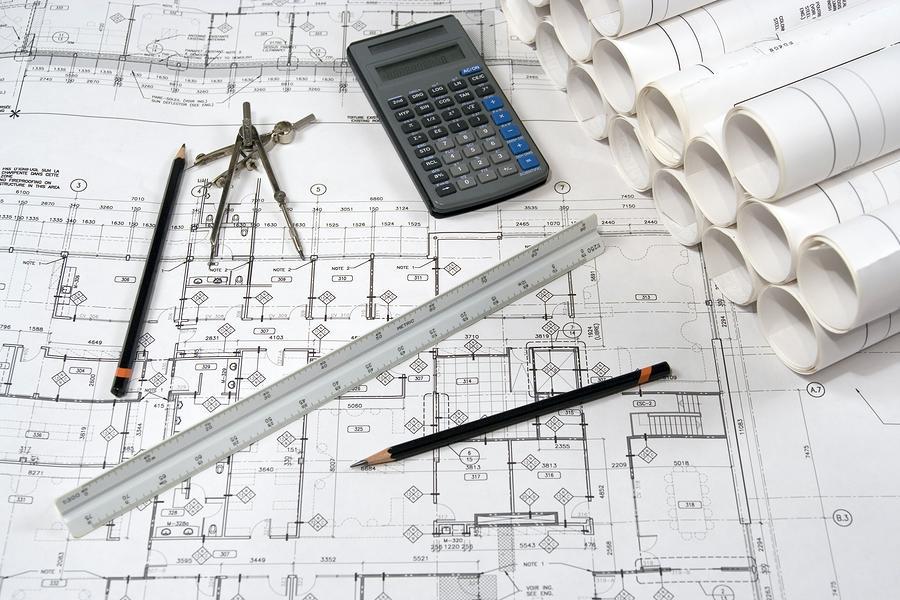 Another option is to consider becoming a career in quantity surveying. These work on both civil engineering and building projects to manage all relevant costs to the project. It is their job to ensure that the project keeps costs as low as possible and provides value for the money being spent. Whilst doing this they will ensure that all quality and legal standards are maintained. This job varies between office-based and on-site. Quantity surveyors are required in all stages of the project and are required to create a new report throughout the duration of the project if any changes in costs or work being carried out, happen.
Responsibilities of a Quantity Surveyor
Preparing tenders and contracts
Completing risk assessments
Keeping costs under control and offering value management
Starting analysis of any costs for repair work needing to be carried out
Responding to any commercial risks that occur
Understanding and helping to maintain health & safety standards.
Providing reports throughout the project
What Can I Expect To Earn?
With a good few years' experience behind you and at a more senior level, you can expect to in the region of £65,000. At starting level you can expect to earn £20,000 increasing to £30,000 as experience increases.
Which Qualifications Could I Study For?
BSc Quantity Surveying
Gaining The Qualifications
Places you can study to earn a qualification in BSc Quantity Surveying include:
University of Reading
London South Bank University
Edinburgh Napier University
Sheffield Hallam University
Birmingham City University
UWE Bristol
University of Portsmouth
Leeds Beckett University
Kingston University
Coventry University
Nottingham Trent University
University of Salford
Glasgow Caledonian University
University of Central Lancashire
Glasgow Caledonian University
University of Huddersfield
Northumbria University
University of Wolverhampton
Land/Geomatics Surveyor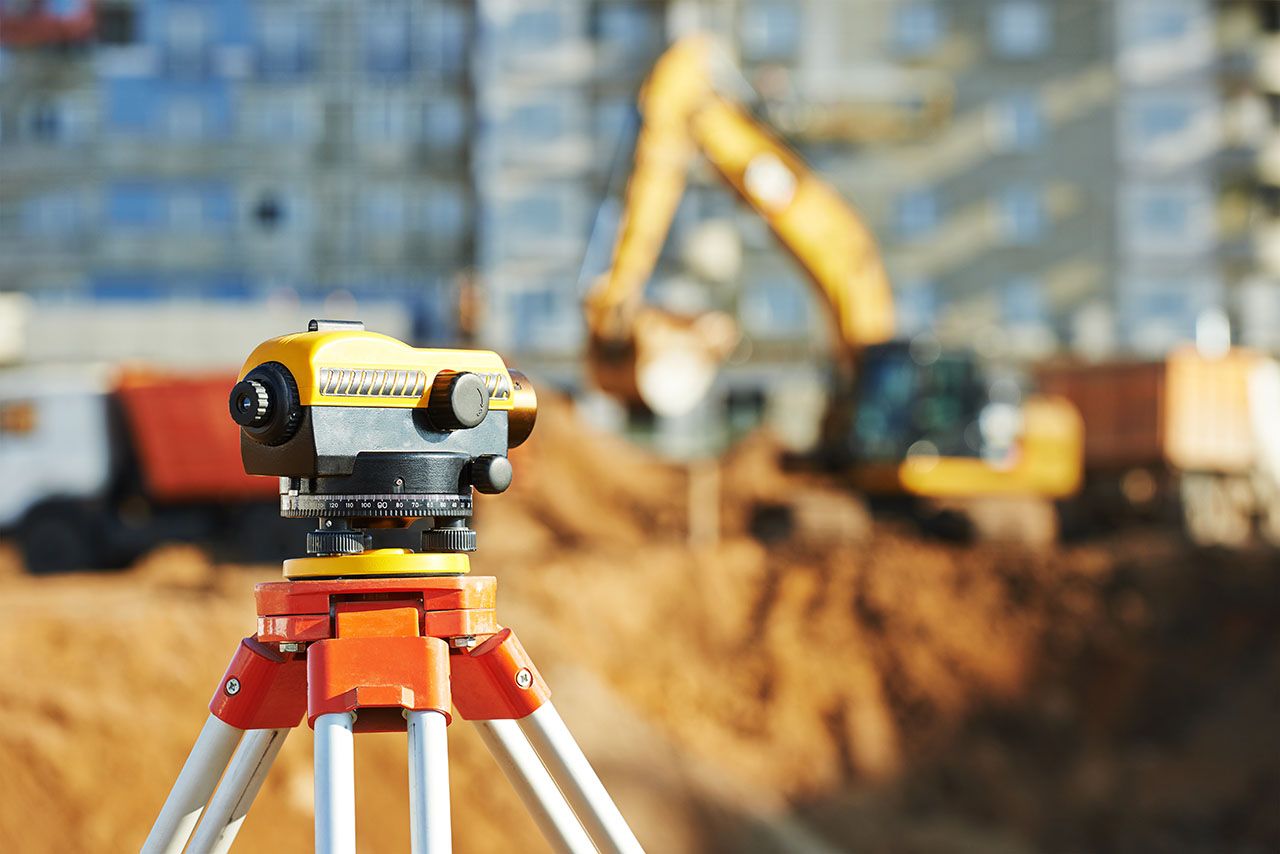 Generally known as a land surveyor, this is a great career choice for anyone who is good at analytical. Also known as 'geomatics' it's an ideal choice for anyone who is good at map reading and using technology. Land surveys are usually required when data is needed for specific areas – for example, if a company want to redevelop an area for housing.
Responsibilities of a Land Surveyor
Using GPS and specialist equipment to produce surveys
Gathering information to be used in surveys on both man-made and natural features
Using equipment to measure angles, distances & elevations to put together a report
Digital mapping
Helping to interpret data in charts, maps and plans including computer software designs
Advising clients on their redevelopment project
Working to produce reports to be used by cartographers, builders and planners to analyse and advice on-site features.
What Can I Expect To Earn?
At a senior level, you can expect to earn up to £70,000. The starting salary tends to be between £20,000 and £25,000.
Which Qualifications Could I Study For?
BSc Land Surveying
Gaining The Qualifications
Places you can apply to, to gain the right qualification include:
University of Brighton
Newcastle University
University of Wolverhampton
Birmingham City University
University of South Wales
University of East London
Technical Surveyor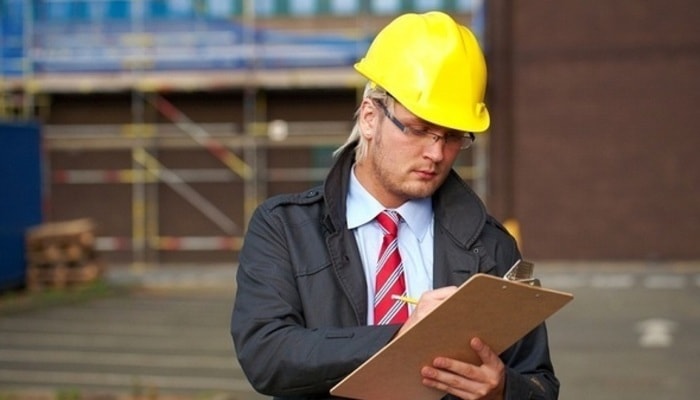 A technical surveyor works alongside architects, engineers and chartered surveyors to carry out any technical tasks they need assistance with.
Responsibilities of a Technical Surveyor
Using up to date computer software to draft designs
Provide drawings alongside estimates of projects costs
Helping to value property, machinery or land
Carry out data analysis to provide reports and help with building planning
Surveying buildings
Mapping use of the land
Assessing the environmental impact of projects
What Can I Expect To Earn?
In a senior role, you can expect your salary to be in the region of £32,000. With a little experience, you'll gain a salary of around £28,000. You'll start at something around £18,000, but this will increase over time.
Which Qualifications Could I Study For?
A degree relating to real estate, estate management, building surveying or planning & development is a great help to anyone who is interested in exploring technical surveying as a career option.
Planning and Development Surveyor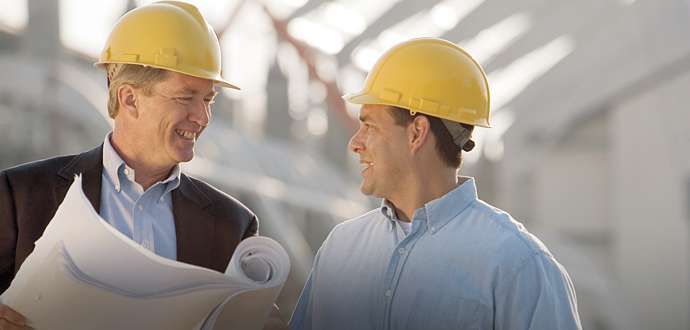 If someone is looking into a development as an investment, they'll turn to a planning and development surveyor for their advice and assistance. A planning or development survey will report on social, economic & environmental factors within a project. This helps to ensure their clients (in both public & private sectors) can make informed investment decisions.
Responsibilities of a Planning and Development Surveyor
Help with the management of projects
Looking at what the property will be used for and assessing land for suitability
Getting to know local industry people to identify new opportunities
Making sure they know about planning permissions and advising their clients on this.
Putting together planning permission applications
Advising on the social impact and environment implications of any proposed development projects.
Passionate about the protection and conservation of historic land and the conversation of environmentally sensitive areas.
What Can I Expect To Earn?
You'll generally start earning between £20,000 and £25,000. When you are more experienced this is likely to increase to over £30,000 with those in more senior positions earning around £70,000 per year.
Which Qualifications Could I Study For?
It is handy to have an undergraduate degree related to property. For example:
Estate Management
Property Development
Building Surveying
Real Estate
However, if you have an undergraduate degree that is not related to property then you may find an organisation that will sponsor your training, so this is something worth considering.
Auctioneer
As you may have guessed, an auctioneer is someone that helps to organise the sale of a property via auction. However, they are specialist surveyors who can inspect a property. Using several factors (location, business use, building structure etc.) they can let their client know what the rough market price of a property would be. They can then advise on selling the property, whether it is a good idea to secure a loan against the property of whether any compensation claims are appropriate to be paid out.
Responsibilities of an Auctioneer
In charge of building and left inspections identifying anything that may affect the value
Advising a range of clients on sales and investment following the acquisition of property
Providing property inspection reports
Being involved with disputes to help resolve issues by providing information and valuations.
Organising auctions, managing them on the day and arranging marketing in advance
What Can I Expect To Earn?
A property auctioneer has an average yearly wage of £42,500.
Which Qualifications Could I Study For?
A qualification in property is beneficial. Routes you could go down for studying at Building Surveying, Commercial Management, Property Development or Quantity Surveying. The University College of Estate Management (UCEM) offers all of these.
Office Broker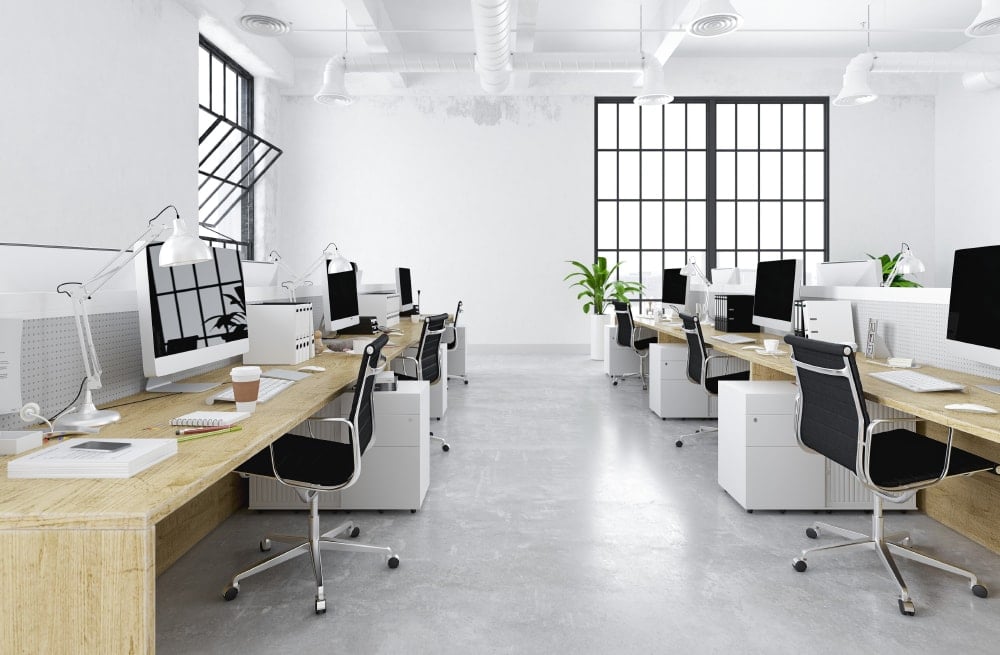 If you decide to work as an office broker you become a middleman between someone who owns property with office space and the individual or company who wishes to rent this space. It generally works that the office broker will advertise the property and then earns a commission once the rental agreement is in place.
Responsibilities of an Office Broker
Working with their client who is looking for office space to find the perfect office space
Liaising with the office space owner to request property condition information and any other essential information needed by the client before sealing the deal
Putting together an advert for office space and marketing this in the correct places – online, newspapers, advertising boards etc
What Can I Expect To Earn?
In London, the salary can pay a premium, with management positions earning up to £100,000. Elsewhere, starting salaries are between £14,000 and £20.000. Management positions pay upwards of £60,000. Commission is payable on successful completion of lease agreements.
Which Qualifications Could I Study For?
There aren't any specific qualifications you need; however, a CPD qualification in Estate Agency can be helpful
Property Manager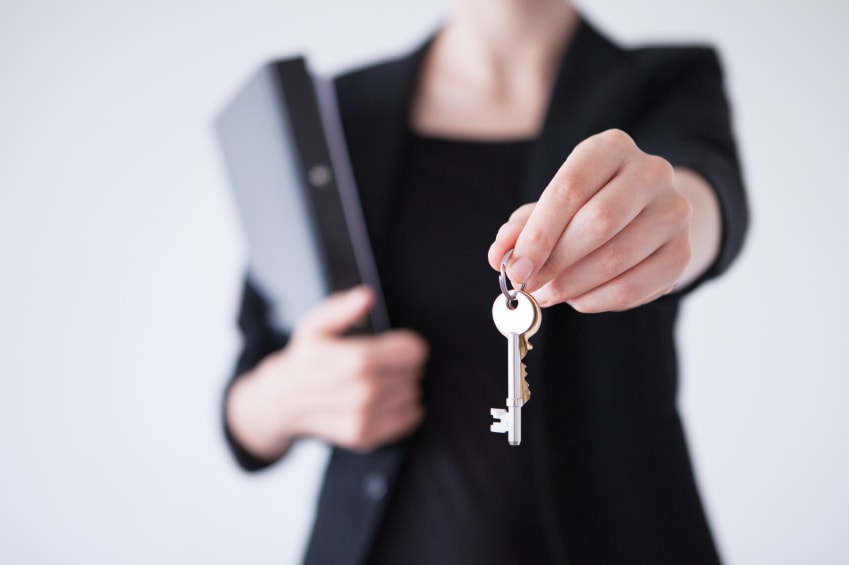 Property Managers work for building owners and take responsibility for the smooth running of that building. As well as collecting rent from any tenants (individual or commercial), they also are in charge of building upkeep and any repair issues that tenants report. In some cases, they are also tasked with arranging site inspections, building security and renovations. If staff are needed for any onsite jobs, they are involved with the hiring of these also.
Responsibilities of a Property Manager
Researching local rent costs and setting the rent level of each property correctly
Collecting rent
Issuing late fees where applicable
Understanding the local property market and adjusting the rent where this is needed
Finding tenants and carrying out the necessary checks before they sign a tenancy
Dealing with complaints and any issues raised by existing tenants
Carrying out or arranging check-out inspections when an existing tenant leaves. Dealing with the correct return of any deposit that has been paid
Working with tenants who are paying rent late and issuing eviction notices if this is required
What Can I Expect To Earn?
A property manager can expect to earn around £25,000 a year.
Which Qualifications Could I Study For?
BSc Real Estate Management.
Gaining The Qualifications
UCEM
Oxford Brookes University
University of Westminster
Kingston University
University of Reading
London South Bank University
Facilities Manager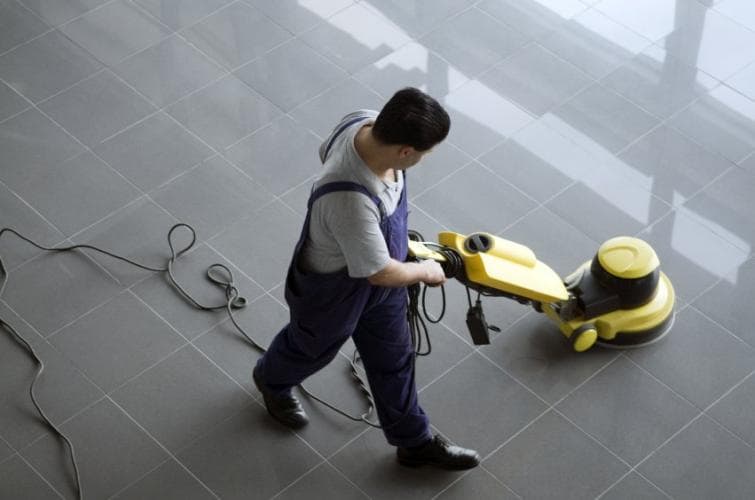 When a company owns one building, they generally work with the facilities manager, who is put in charge of carrying for the building.
Responsibilities of a Facilities Manager
Catering for any corporate events
Cleaning of the building
Building health & safety
Security
Procurement & contract management
What Can I Expect To Earn?
Salary for a facilities manager can vary, but you would expect a starting salary to be something between £20,000 and £27,000. Once you are a bit more experienced you'd expect to earn up to £45,000. Senior managers earn around £660,000 with operations directors gaining an average salary of £70.000.
Which Qualifications Could I Study For?
There isn't a specific qualification you need. However, if you do wish to start a career in facilities management then degrees in things such as hospitality, property, construction or business studies are fantastic things to have on your CV.
Engineering Manager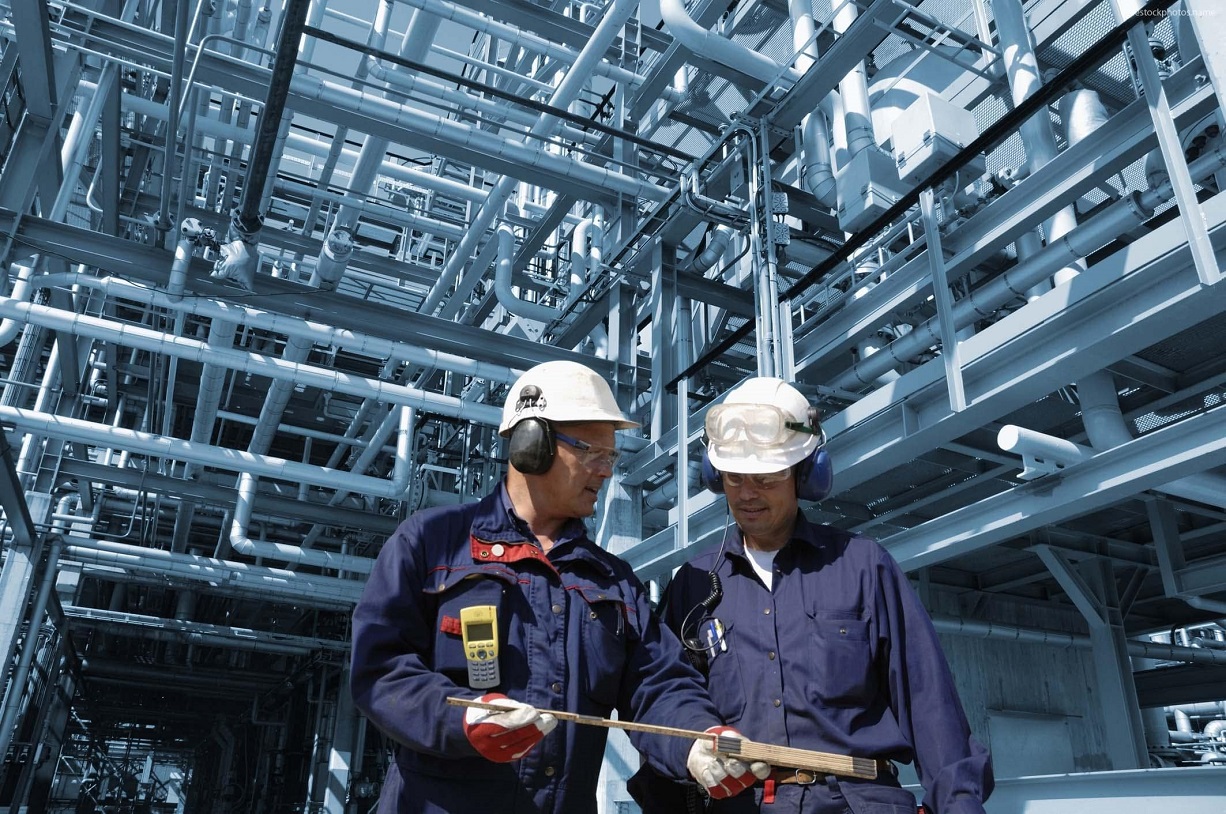 If you work as an Engineering Manager you are in charge of problem-solving any engineering issues that may arise. They also work on the planning part of projects, overseeing all organisational and administrative tasks.
Responsibilities of an Engineering Manager
Directing projects from start to finish
Putting together project plans to ensure goals are reached
In charge of equipment and building facilities including installation, operation, testing and repair
Recruiting the correct team members onto projects
Overseeing staff progress and development
Which Qualifications Could I Study For?
BSc or MSc Engineering Management.
Gaining The Qualifications
University of Exeter
Middlesex University London
Brunel University
University of Warwick
Northumbria University
University of Lincoln
University of Greenwich
University of Derby
Loughborough University
Leeds Beckett University
Project Manager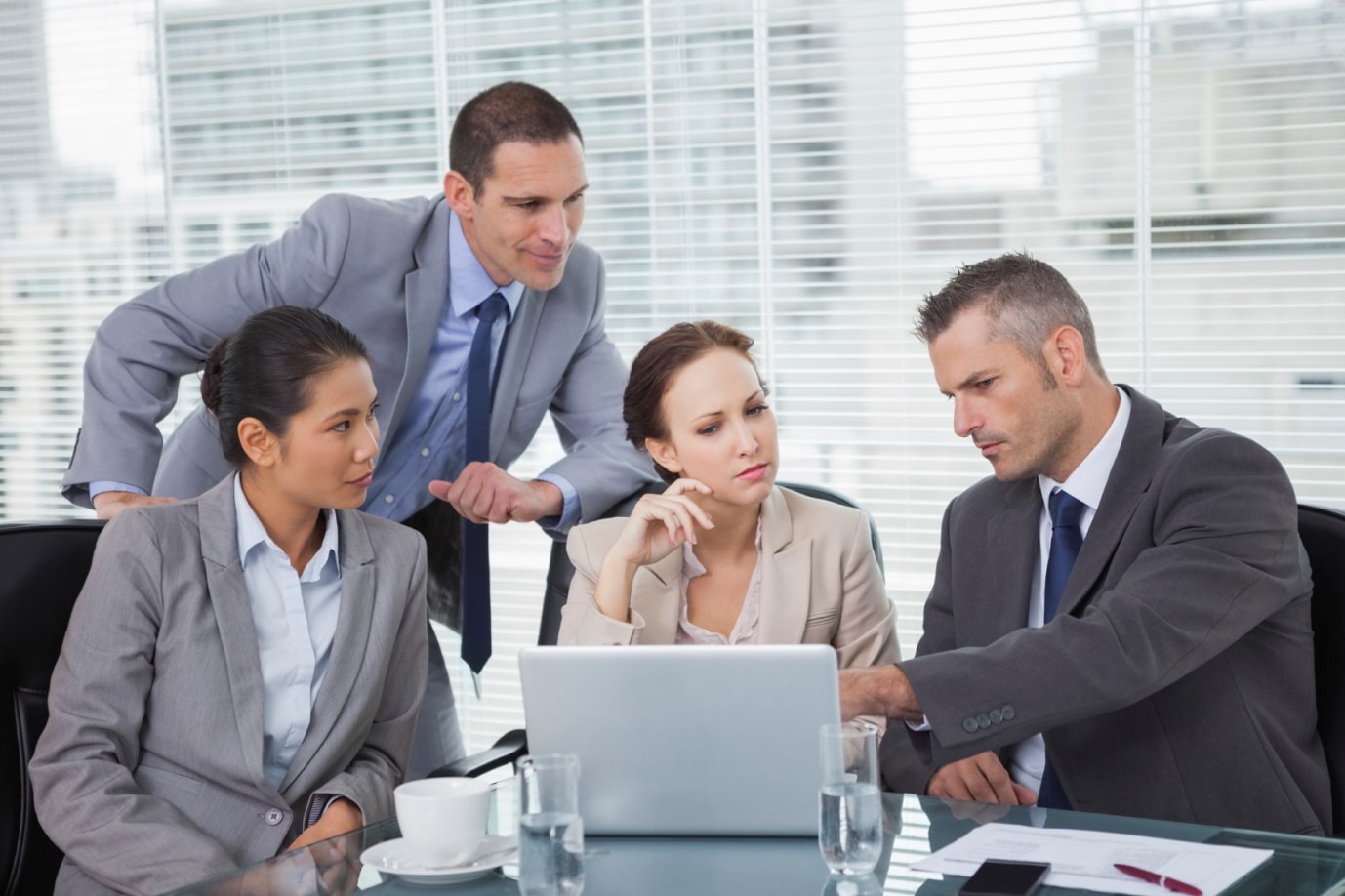 As the name suggests, a project manager oversees the whole project. Their main role is to make sure that a project is delivered on-schedule and within budget. They are expected to plan and ensure that the right resources are in place to get everything completed as expected. They will prepare a report in advance which is then tracked – things looked at include deadlines and budget.
Responsibilities of a Project Manager
Setting appropriate budgets and planning teams and what resources can be allocated to them
Scheduling tasks in advance to ensure goals are met
Keeping track of project progress and reporting to the correct people if progress is delayed in any way.
Evaluating the end of the project and implement appropriate changes to their next project
Working with the client to set the right objections deepening on their needs.
What Can I Expect To Earn?
If you're starting as a project manager you can expect your salary to be around £20,000 to £35,000. As your experience increases, so does your salary, with top project managers earning circa £80,000. Some people opt to go freelance, which generally means they charge around £300 to £500 per day.
Which Qualifications Could I Study For?
In order to be a project manager a degree qualification in almost any subject is needed; it doesn't need to be a specific subject. If you have carried out a Postgraduate study this will also help your chances of getting hired for a role.
Structural Engineer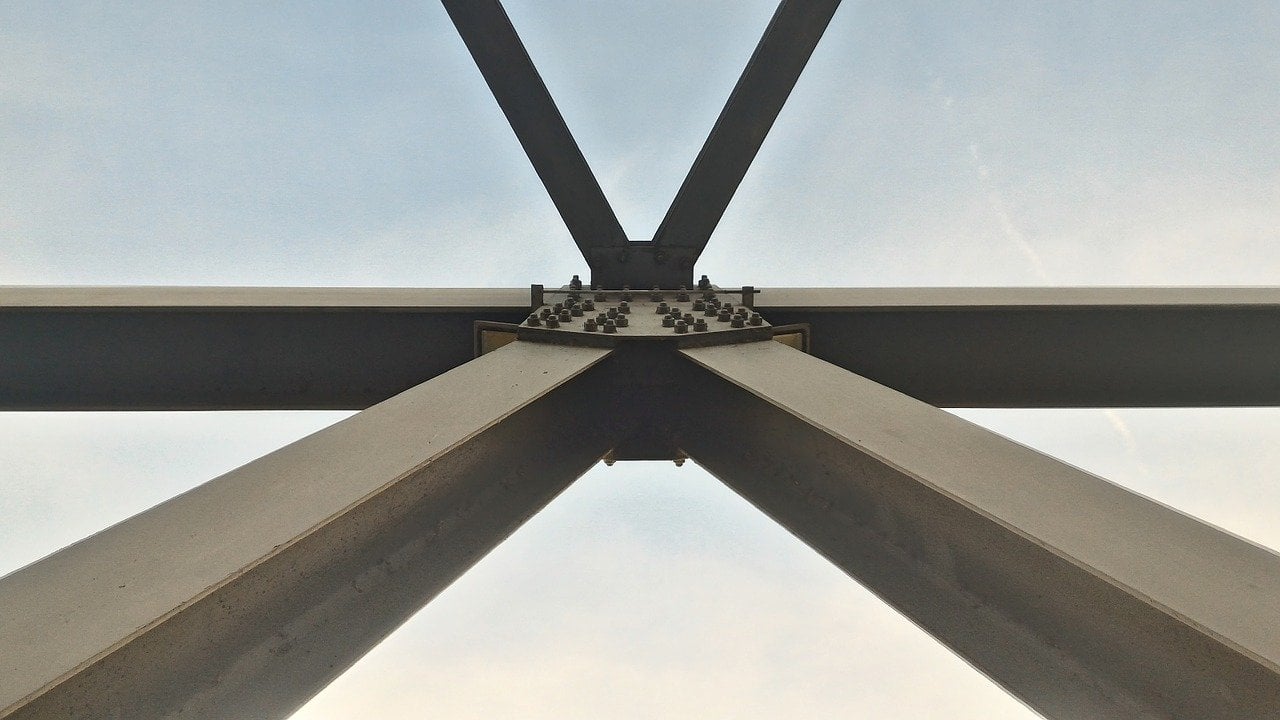 As a specialist in the structure of buildings, a Structural Engineer is involved in large home renovation projects and property purchases. It is their job to carry out a report on a building to give information on the durability, quality and strength of any structures.
Responsibilities of a Structural Engineer
Carry out assessments and report on building, highlighting any safety issues
Helping with building design projects by providing calculations and specifications
Working with clients to help them chose the most appropriate building materials
Draw up plans to be followed architects and building contractors throughout ongoing renovation work
Helping to gain planning permission by providing accurate information to the appropriate planning teams.
Carrying out full building inspections
Reporting on any damage to a property
What Can I Expect To Earn?
As a chartered structural engineer, you can expect to earn £45,000 with people in more senior positions than this getting around £65,000 a year. As someone starting out you should expect a salary of up to £32,000 for the first 3 years.
Which Qualifications Could I Study For?
Structural or Civil Engineering.
Gaining The Qualifications
University of Aberdeen
City, University of London
Liverpool John Moore's University
Newcastle University
University of Sheffield
Coventry University
University of Bradford
Heriot-Watt University
University of Derby
University of Bath
University of Manchester
Kingston University
University of Leeds
University of Salford
Leasing Executive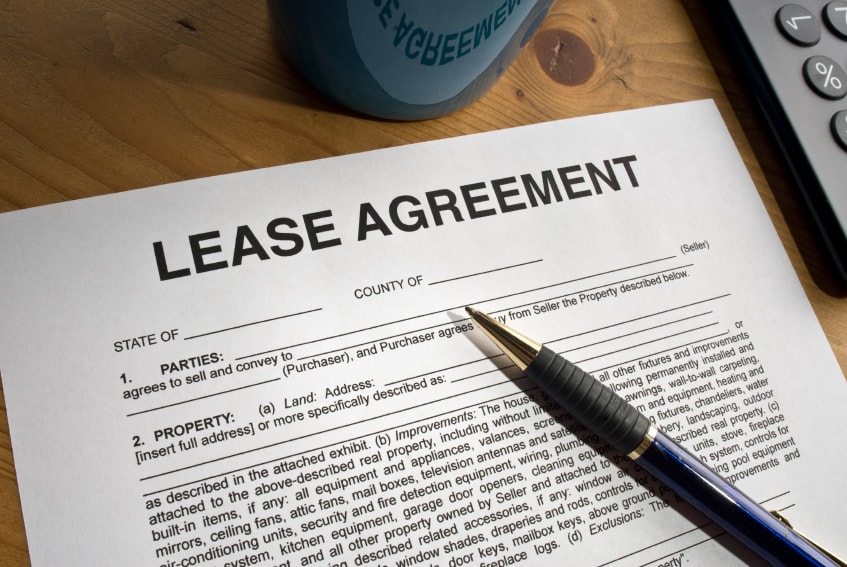 Leasing Executives work with people interested in renting or leasing a property. They'll show people around who are interested in a building, answering any queries about the property as they arise. It is helpful to have experience and knowledge of estate agency, acting as a representative for the owners, so being able to answer questions accurately is essential.
Responsibilities of a Leasing Executive
Marketing of a property to reach interested people
Putting together a positive advert including write-up, photos and videos
Using multiple methods to market properties – listing services, online marketing, local magazines etc
Ensuring properties are rented out as quickly as possible
What Can I Expect To Earn?
If you choose to be a Leasing Executive as your career route then you can expect your average salary to be in the region of £34,000.
Which Qualifications Could I Study For?
There aren't specific qualifications for Leasing Executives. However, a degree is helpful and recommended subjects are real estate business administration or finance.
Architect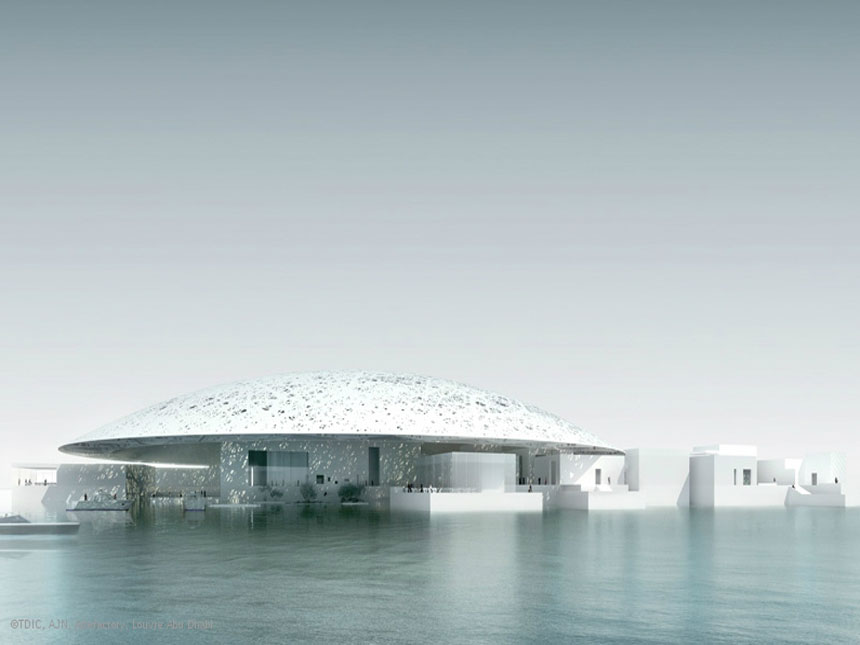 If someone is looking to build a new building, alter one that already exists or have an extension built then they'll work with an architect on the initial designs. They also help with the restoration of older buildings. Alongside designing something to meet the client's requirements, architects will need to make sure they are functional and safe. Being economical is a bonus too!
Responsibilities of an Architect
Work with various professionals to ensure their design is accurate
Carrying out assessments of buildings
Using various IT design software to ensure the smooth running of the project
Providing detailed designs including drawings with specifications and measurements
Advising on the materials to be used for the project
Regular site inspections so they can carry out reports on the project running including if it is on schedule, and if it is coming up under budget
What Can I Expect To Earn?
If you work your way up, then as a senior associate you can expect a salary of £70,000. However, the starting salary is around £18.000-£22,000 until you have gained a bit more experience. Once you're fully qualified you can expect to be paid in the region of £45,000.
Which Qualifications Could I Study For?
You can either study for a BSc Architecture or look into the Royal Institute of British Architects (RIBA) who offer a more practical based route.
Gaining The Qualifications
Loughborough University
University of Huddersfield
Birmingham City School of Architecture and Design
University of Reading – School of Architecture
University of Brighton
Heriot-Watt University
University of Manchester
London South Bank University
University of Greenwich
Middlesex University London
Sheffield Hallam University
University of Sheffield
Coventry University
University of Cambridge
University of Salford
Northumbria University
University of Westminster
Nottingham Trent University
King's College London
University of Wolverhampton
University of Portsmouth
Plymouth University
University of Central Lancashire
UWE Bristol
University of Cambridge
Leeds Beckett University