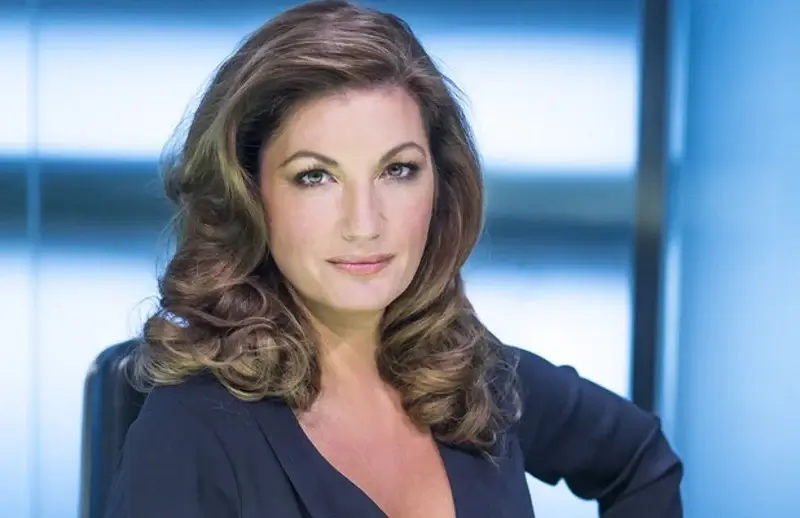 To celebrate women in business, we are sharing 50 inspirational female tycoons who are busy making an impact in business. These women come from all backgrounds, all industries and are at varying points in their careers. We hope that you too find their stories and experiences as encouraging as us.
Karren Brady
You may well recognise Karren as being a trusted sidekick of Lord Alan Sugar on the reality show The Apprentice. However, even before then, Karren had been a significant person in the UK business world for more than two decades. She is the vice-chair of West Ham United FC, once chairperson of Birmingham City FC, and holds a position as a House of Lord's Life Peer, amongst other things.
Michelle Mone
In 1996, Michelle Mone set up the popular lingerie manufacturer Ultimo but sold most of her shares in the company in November 2014. Since then, she has gained a House of Lords peerage and makes numerous appearances on national television.
Deborah Meaden
Deborah has been linked with numerous successful ventures in a career spanning more than four decades. She is best-known for her appearance on the popular TV show 'Dragons Den', where 34 businesses have benefitted from more than £2 million of investment from Deborah.
Dessislava Bell
Dessislava Bell launched Zaggora Hotpants back in 2011. This is an innovative product, which has had over one million sales in almost 150 countries, which allows people to burn more calories while exercising.
Amber Atherton
Amber owns My Flash Trash, a jewellery brand that focuses on charms based in London. She boasts Cara Delevingne and Rihanna as customers and has also been shown on the popular reality series 'Made in Chelsea'.
Angelica Malin
Angelica was the founder and now the role of Editor-in-Chief of About Time Magazine, a news outlet that inspires those living in London to try something new. She also writes on a freelance basis about food for The Telegraph.
Charlotte Pearce
Charlotte founded Inkpact, a business that creates handwritten notes for companies. She aims to help personalise communication. The young businesswoman also works as a program director at TakeOff Southampton. On top of that, she runs an inspirational workshop for entrepreneurial youngsters.
Rita Sharma
In 1986, Rita founded Worldwire Journeys (now Best at Travel). The company organises luxury holidays for more than 60,000 clients annually.
Justine Roberts
Justine founded and is now Chief Executive of Mumsnet, the popular parenting Internet forum, alongside Gransnet. The Guardian named her one of the Power 100, and along with Carrie Longton (co-founder of Mumsnet), has been voted the UK's 7th most powerful women by viewers of the BBC.
Maria Hatzistefanis
In 1999, Maria founded the Rodial skincare group, which has gone on to develop into a company worth over $100 million with top name stars at the forefront of its promotions.
Rachael Flanagan
Rachael was met with scepticism when she announced that instead of applying for university, she was going to become a cleaner. It turns out that they had absolutely nothing to worry about - she was so in demand after advertising her cleaning services with flyers that she needed to take on staff. These days, her cleaning business has over 250 employees throughout Cardiff and Bristol.
Martha Lane Fox
Martha Lane Fox formed Lastminute.com with Brett Hoberman, a former co-worker, in 1998. Martha's stake in the business was worth £13 million when they sold the firm in 2005. She has held several high-profile positions since then, including being made a House of Lords life peer.
Jaqueline Gold
In 1987, Jacqueline was elected Ann Summers' CEO, developing the business into the hugely successful corporation that we know today. Jacqueline was awarded a CBE in 2016 for her services to females in business, social enterprise, and entrepreneurship.
Sarah Wood
Unruly, which was purchased by News Corp in 2006 for more than £100 million was co-founded by Sarah. She also lectures at Cambridge University.
Annabel Karmel
In 2006, Annabel received an MBE for her research in the field as a leading expert in child nutrition. She has published many books and has been considered one of the leading parenting authors in the UK. Annabel also frequently writes for newspapers and magazines and has made multiple TV appearances.
Anya Hindmarch
Anya used her love of accessorizing and her entrepreneurial talents to create her own high-end brand. Since launching, she has been the recipient of an MBE. She has also harnessed the power of her luxury brand to increase awareness around cancer.
Lesley Reynolds
Not only did Lesley found the Harley Street Medical Centre in London, but has also worked as the director at the clinic for over a decade. The clinic, also referred to as the Harley Street Skin Clinic was featured in a 10-part documentary on television.
Heather Baker
Heather owns and is the executive director of an outstanding digital communications consultancy, TopLine Comms. She has also acted as the Entrepreneur's Organization president and is a renowned blogger. Not only that, but Heather has also won multiple awards, including Best Business Blog at the UK Social Media Awards, which she won two years on the trot.
Michelle Morgan
Fifteen years ago, Michelle was a co-founder of the youth marketing agency Livity and has developed it into the now hugely successful firm bringing in multi-million pounds a year in revenue, with customers from around the world. This has been accomplished by her company while helping youngsters and winning numerous gongs.
Grainne Kelly
As the founder and CEO of the blow-up car booster seats for children, BubbleBum, which she founded in December 2009, Grainne has been incredibly successful. The brand is now being exported to more than 25 countries across. Grainne also featured in Dragon's Den. She received the JPMA Creativity Award in 2011.
Lyndsey Simpson
Lyndsey was a co-founder of The Curve with the help of two others. They provide companies in the UK with talent management, which includes HR and recruiting. Lyndsey is also a frequent columnist in the Elite Business Magazine.
Lara Morgan
Lara sold her majority share in Pacific Direct for £20 million. Not bad, considering 17 years previously she had started the toiletries business with nothing. Now, not only does she support many projects as a venture partner, but she also co-founded Company Shortcuts, a sales consultancy firm. On top of all that, Lara also represented the UK in the World Triathlon Championships in 2011.
Sophi Tranchell
Since 1999, Sophi has been Divine's MD. The high-end chocolate brand is 45 per cent owned by Ghanaian cocoa farmers, and they ensure that all of their brands are certified Fair Trade. Making sure that their products are not only delicious but ethical too is important to the brand. Sophi has received many awards, including a 2009 MBE for her input in the food sector.
Dawn Gibbins
Dawn Gibbons and her dad started a Cheshire based industrial floor company back in 1982. The next three decades saw the business grow from strength to strength, with 30 offices across the globe. Dawn went on to sell her share of the firm for £30 million. She has also donated more than a quarter of a million pounds to charitable and good causes as part of The Secret Millionaire.
Hayley Smith
Since founding the company in 2013, Hayley has been the managing director of Boxed Out PR, which is based in Essex. She has also campaigned for and worked to ensure that women that are homeless can access free sanitary products through FlowAid, which she founded in March 2015.
Kate Hersov
Kate Hersov is Jumo Health's Co-Founder and Chief Medical Officer. Her efforts led to the creation of Medikidz, a team of 5 illustrative characters, each portraying a different part of the body that came to life as superheroes in comic books, after establishing the company to resolve the gaps in paediatric education. In 2015, she won the Desmond Tutu Global Achievement Award for Excellence as recognition for her work in the field.
Nicola Elliott
Nicola worked long hours as a journalist but gave up the jet-set life in 2005 to start up Neom Organics. The natural beauty and wellness brand boasts Gwyneth Paltrow as a fan and is sold in department stores all over the world. She has also produced articles for publications such as The Huffington Post.
Mhairi McEwan
In 2000, Mhairi was one of the co-founders of Brand Learning, a specialist marketing power consultancy, heading the company as Co-CEO, then growing it to a staff of 170 as Group CEO, serving more than 160 multinational customers with offices in London, New York, and Singapore. She was handed The Sunday Times Best Companies (SME Category) Best Leader Award in 2011.
Joanna Shields
Joanna began working in the digital field in 1986. Since then, she has been instrumental in the growth of some of the most famous tech companies. She was the Vice-President of Facebook in Europe, Africa, and the Middle East between 2010 and 2013 when the social media platform grew exponentially. In 2013, the PM of the UK invited her to be the leader of the London Tech City strategy.
Sara Murray
Sara Murray is a serial entrepreneur. In 2005, she founded Buddi, a band that can be worn on the wrist by those who are vulnerable to get help immediately. The device measures heart rate and has an emergency feature for the user to press for help. In 2012, Sara was given an OBE.
Joanna Montgomery
Joanna started her own company, Little Riot, to develop 'Pillow Talk' – a product that allows you to hear a loved one's real time heartbeat. Joanna has won multiple awards, including "Winner of Real Business/Wonga 'Future 50' (2012)".
Julia Elliott Brown
Julia Elliot Brown is an accomplished businesswoman, a serial entrepreneur, and a financial coach. She started Enter the Arena; a business aimed at steering female entrepreneurs through the process of financing their business. She started this back in 2016, after being disappointed with the lack of support when trying to find the money to start her own business.
Melody Hossaini
Melody is a social entrepreneur, professional speaker, and teacher and instructor in personal development. Melody is the founder and CEO of InspirEngage International, a social enterprise. She is best known as a contestant on the seventh series of The Apprentice.
Emma Sinclair
Emma was the youngest entrepreneur in the United Kingdom to carry a business public after founding car parking firm Target Parking and a private members club. She went on to co-found Enterprise Jungle and in 2016 was awarded an MBE for her services to entrepreneurship.
Kirsty Henshaw
Kirsty started her business, Kirsty's Kitchen, in 2010 after struggling to find allergen-free food for her son, Jacob. She was a winner of Dragon's Den and funding from Duncan Bannatyne and Peter Jones helped her to get up and running. She recently opened a £2 million factory in Harrogate.
Alyssa Smith
The acclaimed jewellery company was created by Alyssa in 2009. Several high-profile celebrities have favoured her hand-made designs. In 2012, she was named by Mark Zuckerberg as one of the world's top twenty young entrepreneurs. Alyssa also received the Real Life Entrepreneur Award from the Federation of Small Business Awards.
Holly Tucker & Sophie Cornish
Online brand 'notonthehighstreet.com' was launched by Holly and Sophie in 2006 as a way to bring independent designers into the limelight and more accessible to the public. Since then, the website has expanded to become one of the most well known in the United Kingdom. In 2013, the duo received an MBE for their services to small business and enterprise and between them have received more than 24 awards.
Jude Ower
Jude founded and is now CEO of PlayMob, which is the first platform in the world to connect game mechanics to social enterprises while still making a profit. For this, Jude has been awarded multiple awards and in 2015 was given an MBE.
Abi Wright
In 2008, Abi was one of the co-founders of Spabreaks.com and saw the organization become Europe's biggest company for booking spa breaks. Abi was named Entrepreneur of the Year in 2014 - London and South
Leanne Pero
Leanne has founded multiple dance companies. She has generated more than £150,000 to support dance initiatives in the community. In 2012, Coca-Cola chose her to hold the Olympic Torch, and she has also won various awards. She is also the author of a self-help book for those aged between 18 and 30.
Lisa Tse
Lisa is one of the co-founders of Opus Artz, an outsourcing art studio and the managing director. She also looked after her own boutique for more than a decade and founded a group for professional women in 2010 - The Sorority.
Brynne Herbert
In 2011, Brynne created MOVE Guides. Since then, it has become the leading technology provider and support provider for global mobility programmes. She has received multiple awards, which includes the UK Business Angels Association's Best Female Investment in the UK in 2013.
Sandy Ruddock
Sandy, formerly a specialist in training and leadership, formed Scarlett and Mustard in 2012. A large variety of condiments are made by Scarlett and Mustard, and despite being a relatively new brand have won a rather astounding number of awards.
Linda Bennett
In 1990, the first L.K Bennett shop was set up by Linda, selling women's footwear. It was not long before she found herself nicknamed the 'Queen of the Kitten Heel' - she focused not only on glamour but comfort as well. Since then, the brand has grown to almost one hundred outlets in the United Kingdom and as well as shoes, they sell accessories and clothing. In 2006, Linda was handed an MBE.
Vivien de Tusch-Lec
Vivien started her career in financial journalism after graduating from Cambridge and INSEAD, and then switched to start-up businesses centred on the world of finance. After ten years of experience in the B2B market, she launched Bubele, which is an online parent community. The website currently has more than 75,000 registered members.
Rachael Taplin
For more than two decades, Rachael has played an active role in the world of business. In 1995, she set up a profitable design and advertising agency. After that, she went in to launch the 'Mums in Control' magazine, which enables mums to find flexible employment around their families. It has now been relaunched as 'M' and reaches more than half a million mums. She regularly appears on the radio and in the newspaper and came up with the idea of a working mum's day.
Alexandra Margolis
When she launched Carwow with a colleague in 2013, Alexandra was just 25 years old. Carwow makes purchasing a vehicle easy. Instead of having to traipse around various dealers, users can check out a whole network of them on one website. Since it's launch, more than 20,000 vehicles have been purchased using the website, raising more than £600 million in revenue for the dealers affiliated with the site. Alexandra is also in charge of design for Carwow and takes responsibility for the experience of the users.
Kate Tompsett
In 2012, Kate started Happy & Glorious from her bedroom, but over time has seen the online store - which sells products made in Britain - become a physical store on the high street. Many of the products are designed by her, but she also sells products made by fellow Brits.
Sara Keel
Babycup was founded in 2013 by Sara in order to encourage young children and babies to sip from an open cup. This is important for dental health, which is something that Sara is passionate about. The products go out to shops and care providers across the world. Sara is also a part of the All-Party parliamentary group, which aims to promote children's health and improve tooth care.