Universal Design Studio has designed a slatted-timber pavilion in Shoreditch for this year's London Design Festival to offer office workers a retreat where creative juices can flow. The structure named "On Repeat" is slotted between two buildings on Rivington Street in east London, a hub of creative businesses.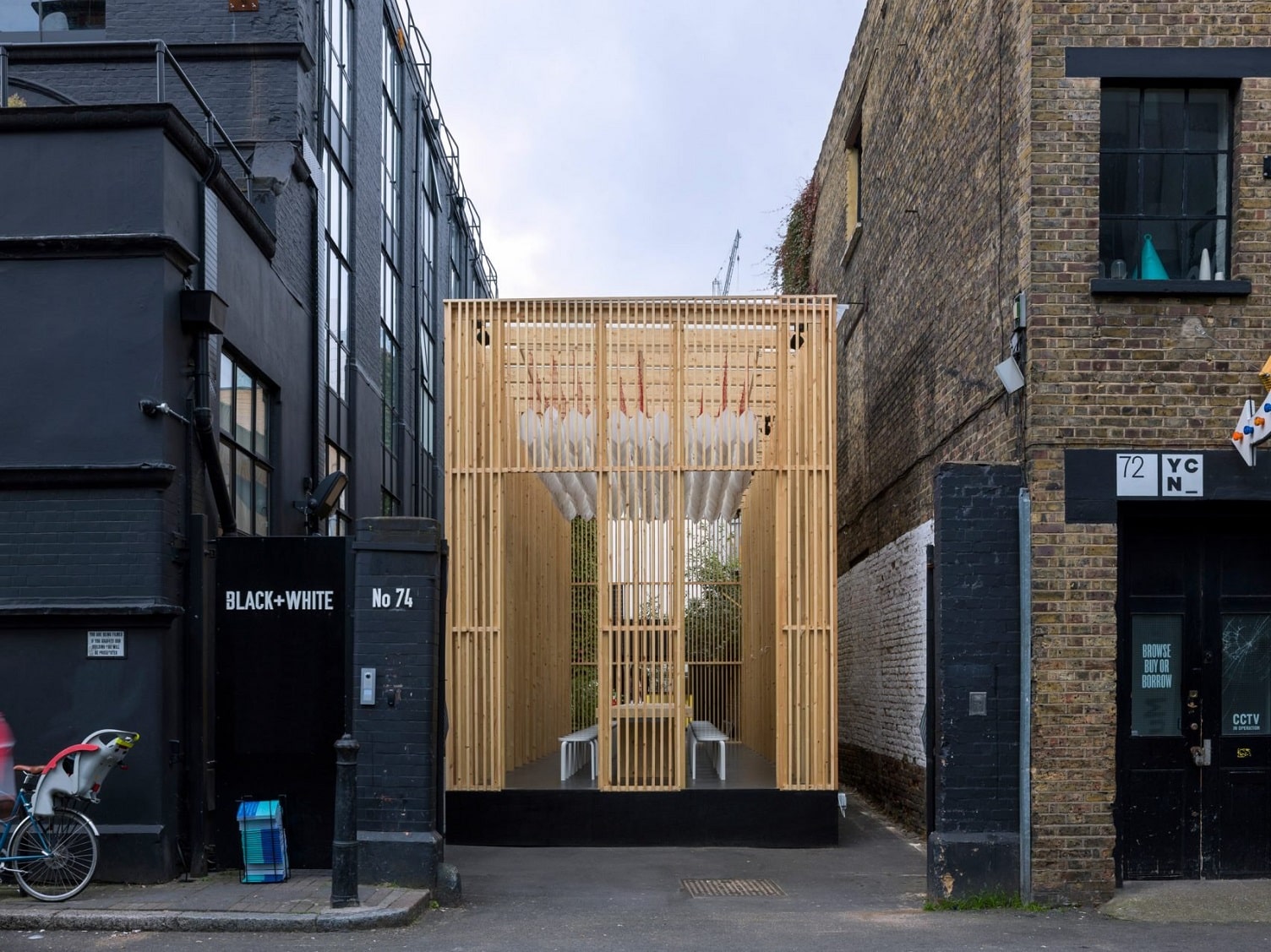 London-based Universal Design Studio teamed up with The Office Group, which designs flexible workspaces, to build the temporary structure for the design festival. It follows on from their previous collaborations on office spaces, and their own personal experience, which found that it was often difficult to produce ideas in hectic offices.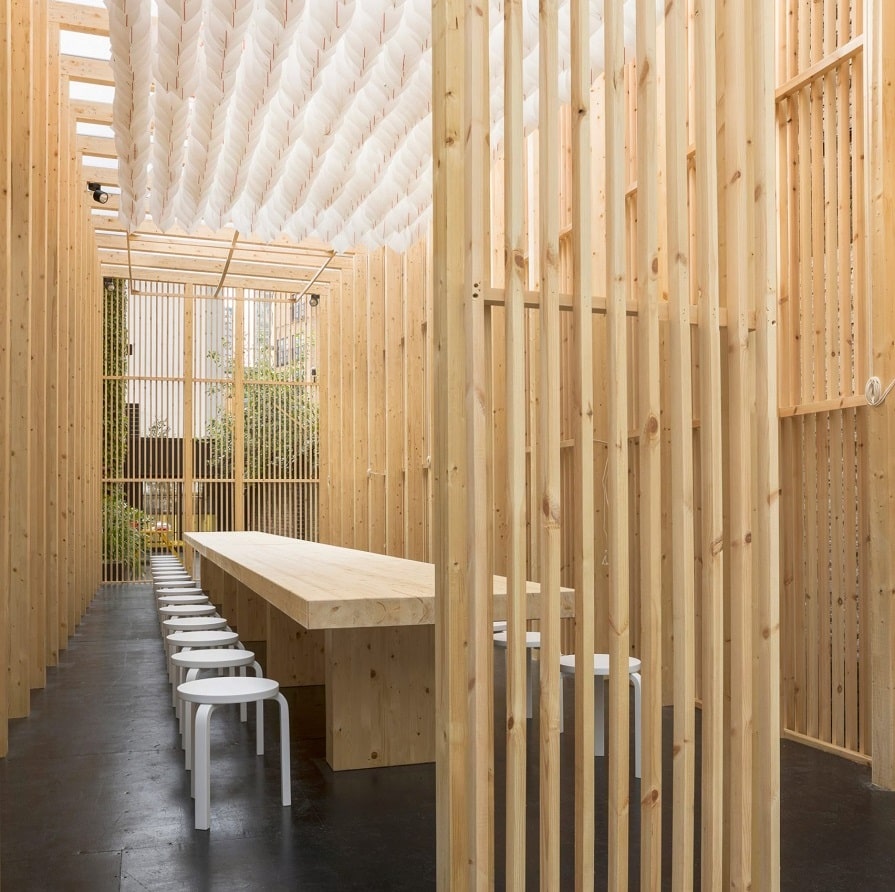 "We've been talking to The Office Group about ways that we can make workspaces that help people be more productive and creative," Universal Design Studio director Hannah Carter Owers said.
"It's something that we think about ourselves a lot as creatives and can understand the pressure of being in a busy office and having to generate ideas," she added.
"That feeling that there is the need to look outside the office in order to get into a state where one can daydream really, take the pressure off and open your mind up a little bit."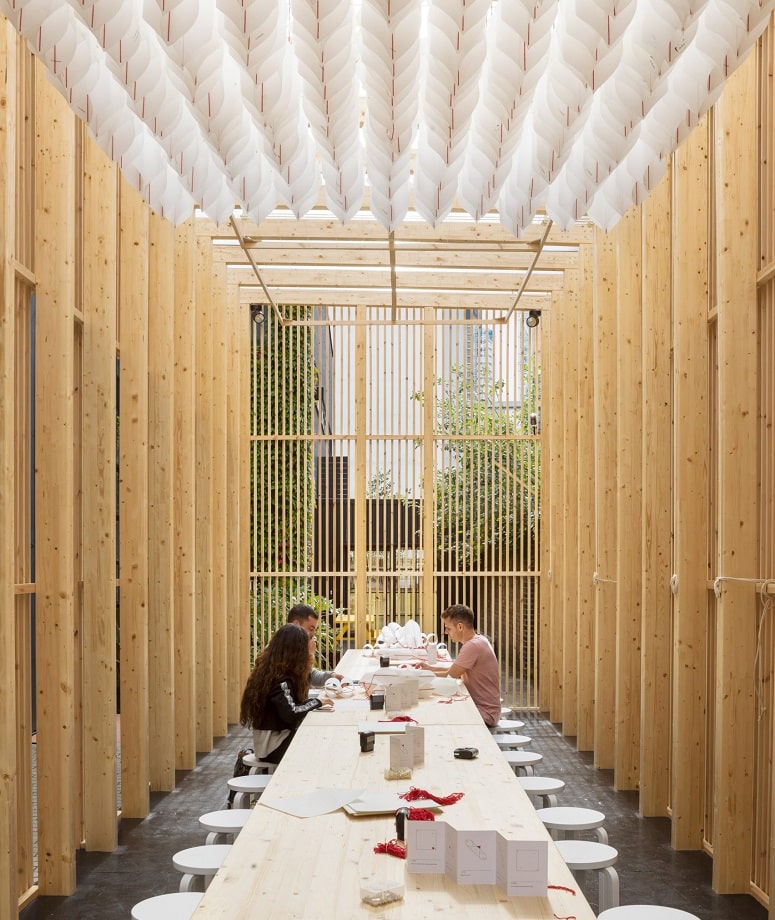 Laptops and phones are meant to be banned from the pavilion. Visitors are instead invited to make paper lanterns on a long workbench, which are then hung from the ceiling.
This repetitive task is intended to focus the brain and induce a state of mindfulness. It is mirrored in the repetitive nature of the pavilion's slatted timber walls, which is also where its name is inspired from.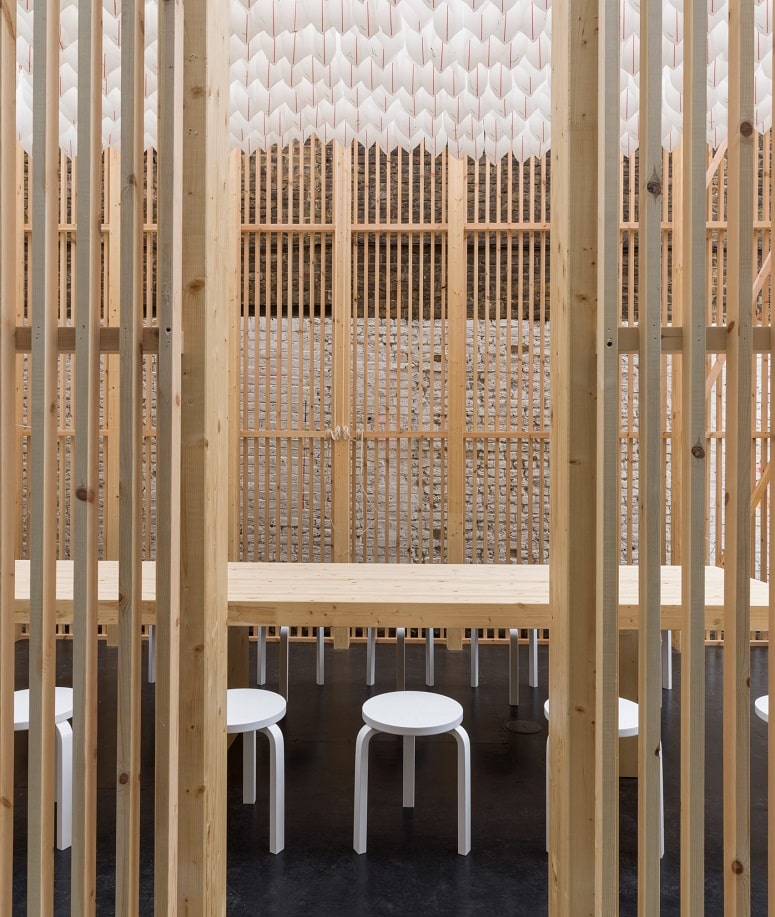 "On Repeat" is open to the public for the duration of the London Design Festival. The pavilion forms part of the festival's Shoreditch Design Triangle, which celebrates the creative industry in east London.
Image credit: https://www.dezeen.com/