For this year's London Design Festival, Universal Design Studio has planned a timber pavilion with slatted walls in Shoreditch to give office staff a sanctuary where they can really release their inner creativity. The structure, which is called "On Repeat" is situated on Rivington Street, a hive for the creative industries in East London.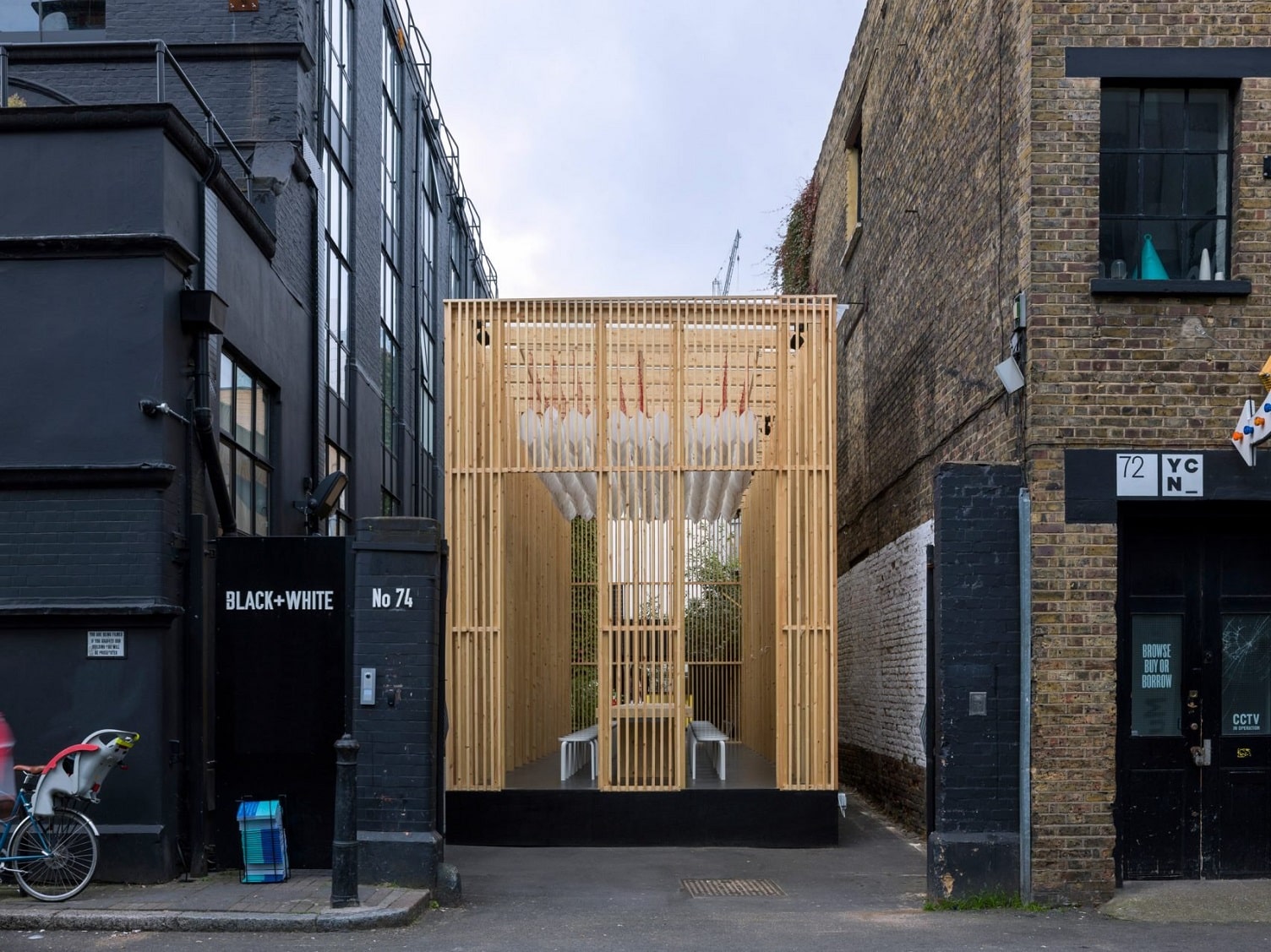 In order to create the temporary structure for the design festival, the creators of the space, which is based in London, partnered with The Office Community, which builds flexible office space. It stems from their past partnerships on workspaces, and their personal experiences and observations. They had found that in frenetic workplaces, innovative concepts were always hard to create.
The director of the studio, Hannah Carter Owens, explained that they had been speaking to The Office Group and considering the different ways in which workspaces can aid creativity and productivity. As creatives themselves, they have personal experience of working in a hectic space and how difficult it can be to come up with new ideas.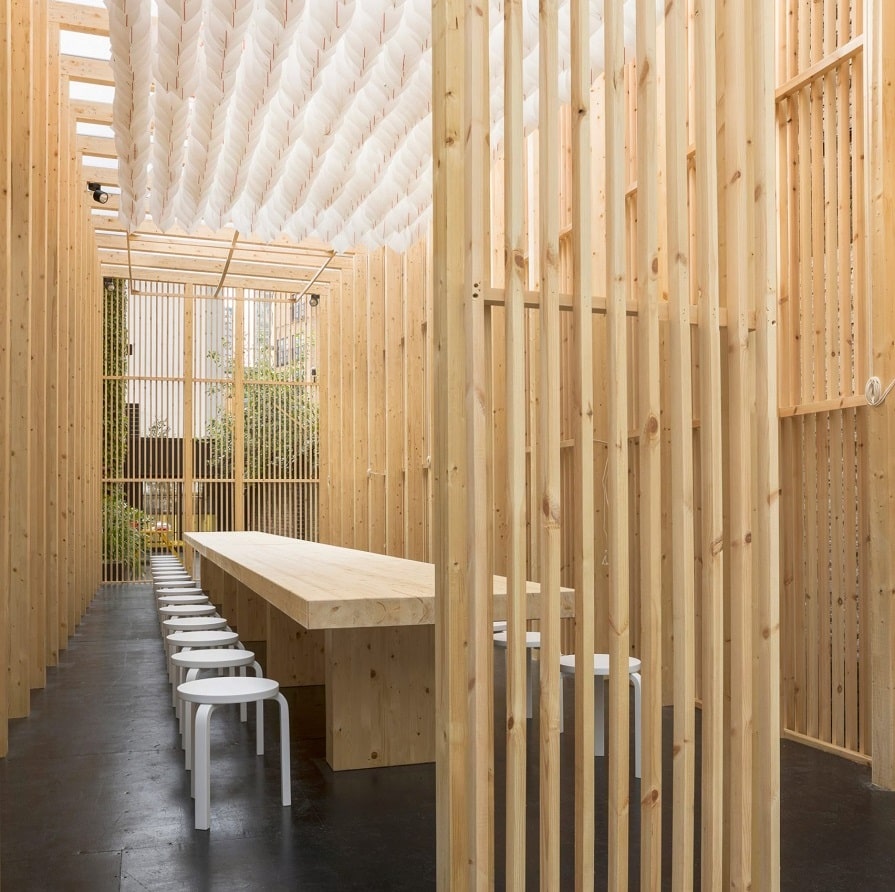 She went on to talk about how sometimes it is necessary to look beyond the traditional office setup to be able to daydream, take away some pressure and open up the mind in order to be creative.
There are no laptops or phones allowed in the pavilion. Instead, visitors are invited to sit at a long communal workbench create lanterns out of paper, which is then displayed on the ceiling.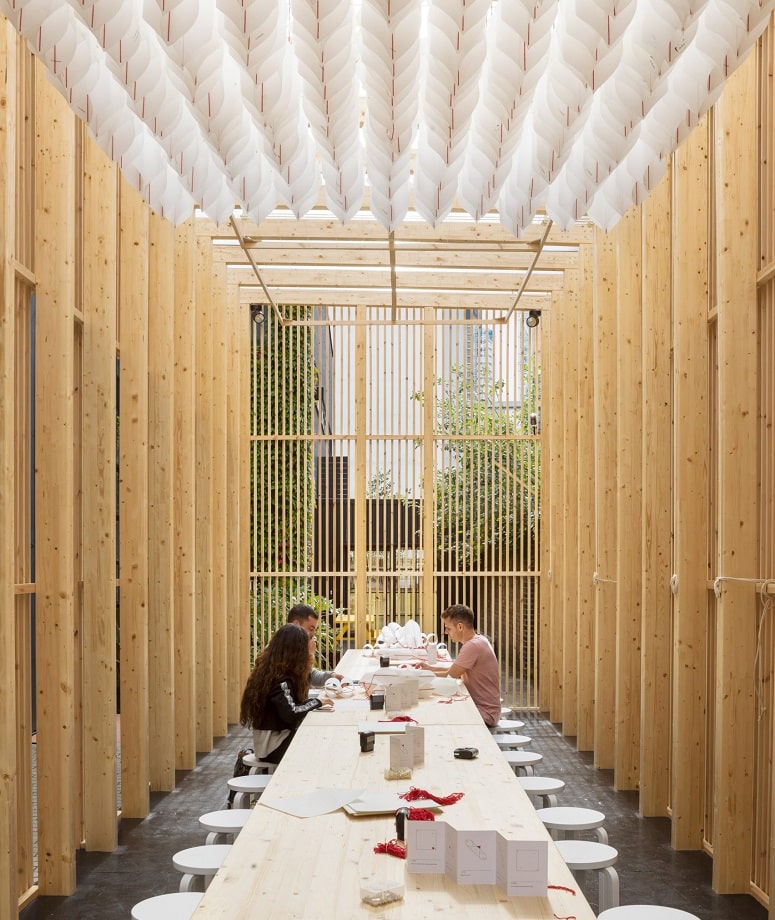 The idea of this task is to help the brain to focus and help invoke a sense of mindfulness. This repetitiveness is reflected in the slatted timber walls of the pavilion, which is where the name of the construct stems from.
'On Repeat' is accessible to the public while the London Design Festival is on. The pavilion is part of the Shoreditch Design Triangle festival, which recognizes the creative sector in East London.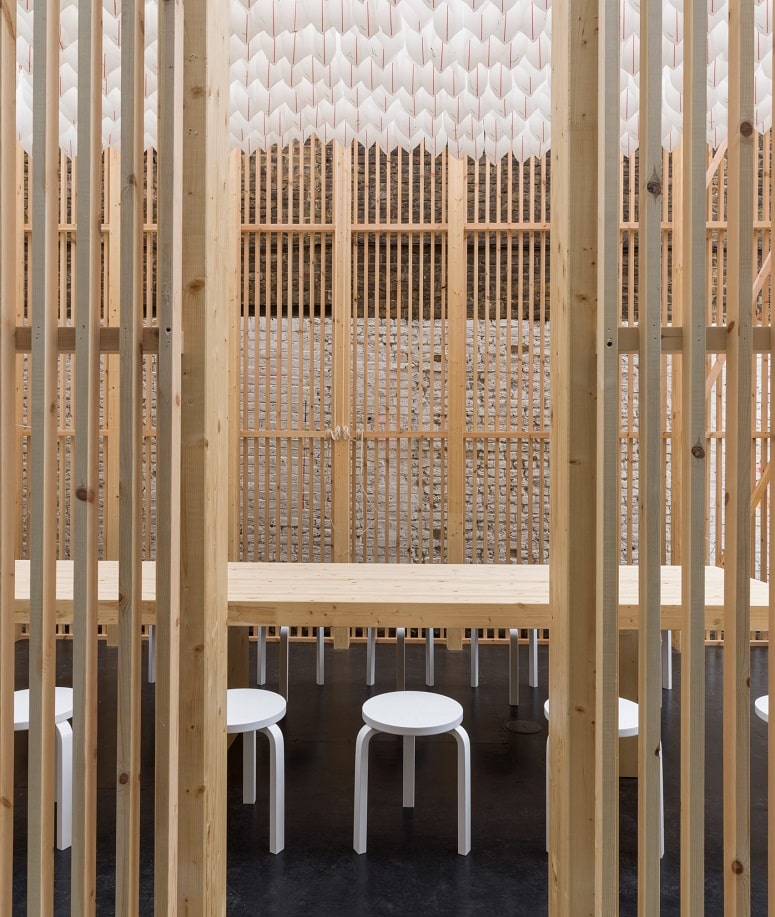 Image credit: https://www.dezeen.com/