US streaming giant and production company, Netflix, has signed a lease for 20,000 square feet of high-end serviced office space on Berners Street in the heart of the West End. The space is in addition to the firm's 20,000 square feet office near Oxford Circus.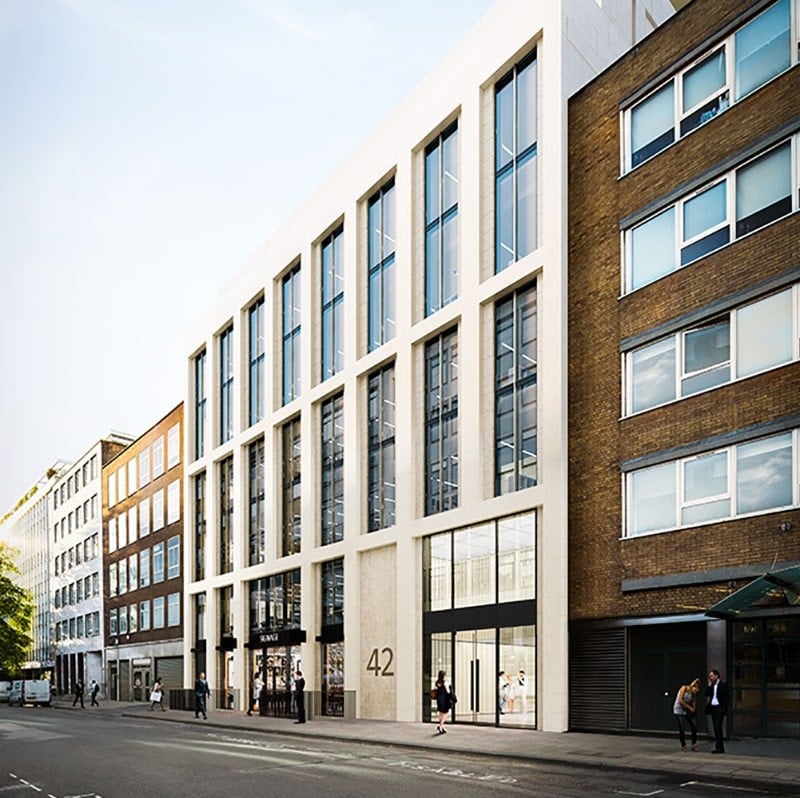 Netflix's new office on Berners Street
According to a report in the Evening Standard, the streaming service behind original productions such as The Crown, Black Mirror and Stranger Things, has also appointed JLL to find a further 160,000 square feet of commercial space in London.
This is part of an expansion in its presence in the UK, with plans to open a large production hub at the world famous Shepperton Studios in Surrey. The streaming giant has taken a total of 435,000 square feet of space at the site near Heathrow, which will feature 14 sound stages, workshops and offices.
Ted Sarandos, Chief Content Officer at Netflix said "Shepperton has been synonymous with world class film for nearly a century and it's an important production hub for the UK creative community today"
"This investment will ensure that British creators and producers have first rate production facilities and a world stage for their work".
Adrian Wootton, Chief Executive of the British Film Commission, said it shows "a great vote of confidence in our creative sector and underscores the UK's position as the leading choice for film and HETV production".
Netflix is the latest technology giant to signal its confidence in the UK as it prepares to find new and larger headquarters in London, despite Brexit uncertainty. Meanwhile, Apple has revealed plans to create a new London headquarters at Battersea Power Station, and Google has started work on a £1billion campus in King's Cross.