Over the past few weeks we've been putting together a list of some of the UK's best office furniture companies. There are loads of great businesses out there, and it took a lot of tough decisions to narrow it down to just ten, but after more than enough meetings, lots of coffee, and conversations with our clients, we think we've done a pretty good job.
So, without further ado, (and in no particular order), here are our selections:
Margolis Furniture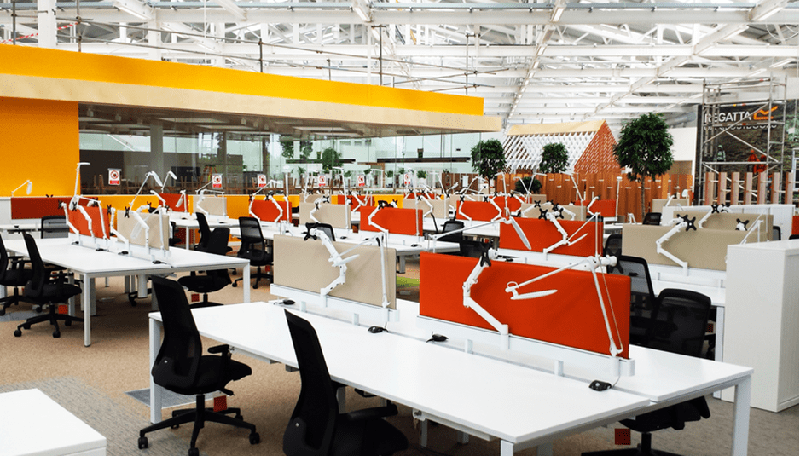 London's oldest established complete office furnishers was founded in 1911 by the great grandfather of current managing director Paul Margolis who's the fourth generation to run the business. The company prides itself on its customer service and commitment to delivering value for money to its clients, who include Agent Provocateur, Radisson Edwardian Hotel Group and Harrods. With over 100 years of pedigree behind them, you can be sure that Margolis are doing something right.
Flexiform Office Furniture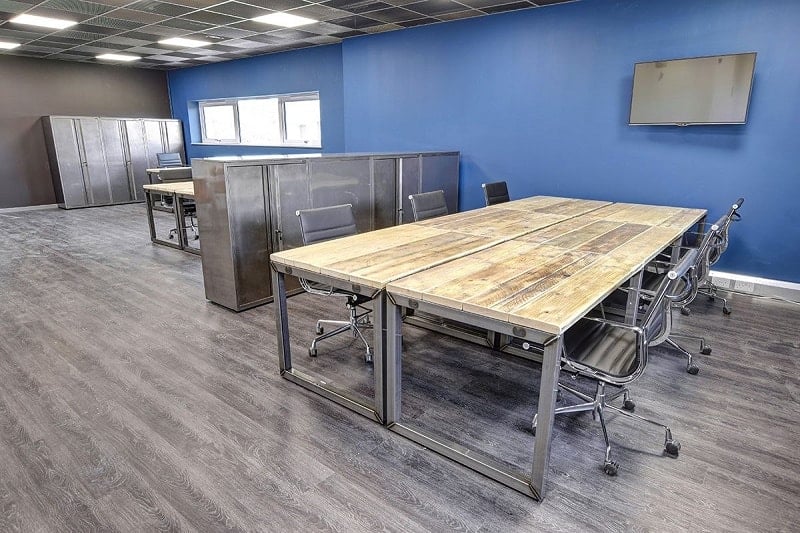 Flexiform Business Furniture is a British manufacturer with 40 years of design and manufacturing experience. A true one-stop-shop for office interior design and furniture, Flexiform offers bespoke design to fit the client's specific requirements. Its complete service package includes space planning, interior design, virtual reality visuals, storage and site surveys, and thanks to its nationwide support and distribution network, Flexiform works with clients across the UK. FlexiForm have a reputation for design-led and high quality office solutions.
Tangent Office Furniture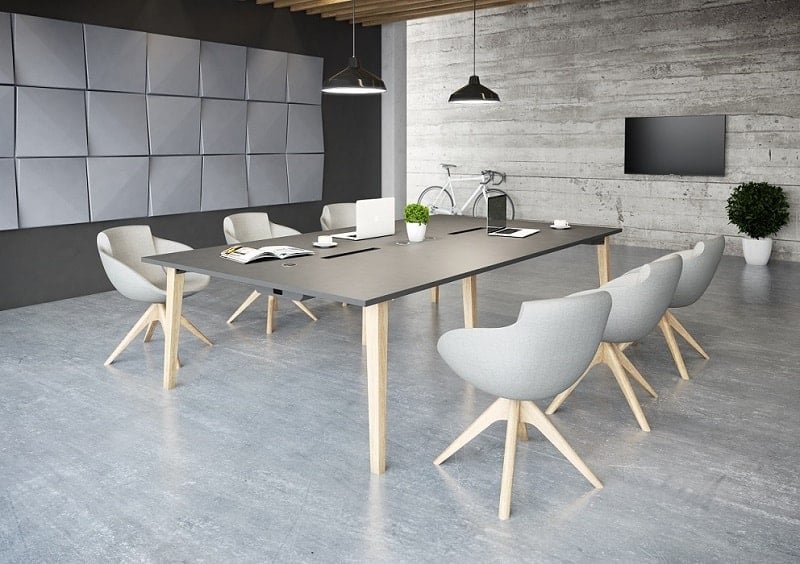 Tangent Furniture Ltd crafts a vast range of high quality modern office furniture fit for today's workspace. Furniture is made in the UK, at its 75,000 sq ft manufacturing facility in Oxfordshire where rigorous ISO 9001 standards are met. Tangent leads the way in innovation, development and design and stands apart with over 3 decades of experience. A wide choice of furniture; seating, desks, collaborative tables, lockers and storage is made available through its carefully selected network of dealers. Dedicated and professional, Tangent's success comes from its commitment to excellent customer service.
Diamond Business Interiors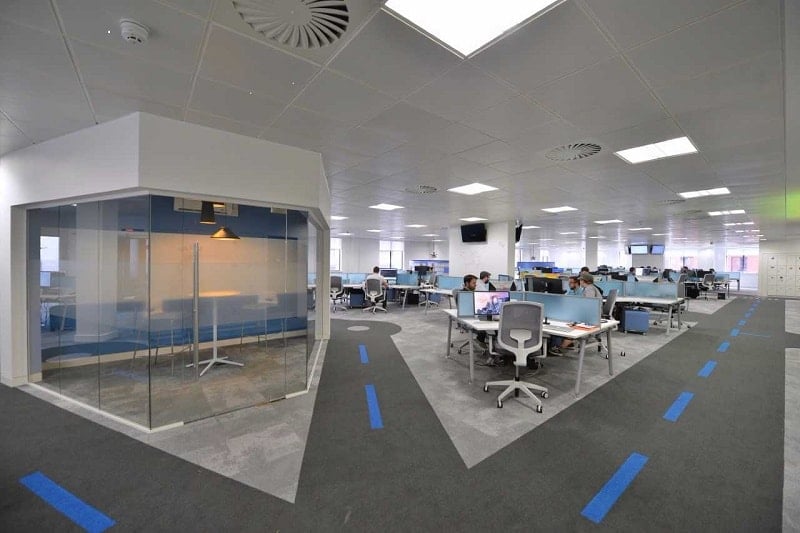 Diamond Business Interiors Ltd supplies and installs office furniture to a wide variety of clients from both the public and private sectors, on a national basis. Working with the some of the most respected furniture manufacturers in Europe it is able source and supply the most suitable products for every application, regardless of the project size or budget. Together with their added value services of space planning and design, project management, move management, local sales representation and after sales support they are able to provide the complete service solution for their customers.
Hunts Office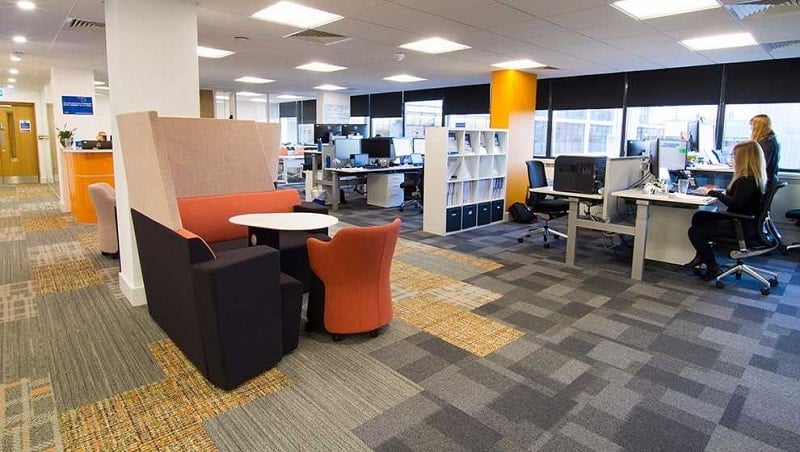 Hunts Office, based in leafy Buckinghamshire was established in 1990. Hunts has steadily expanded over the last 27 years to become the business of choice in the South East for organisations looking to improve their workplace, enhance staff wellbeing and encourage collaborative working. Hunts Office's vision is to empower organisations to reach their full potential through well designed working environments.
Office Reality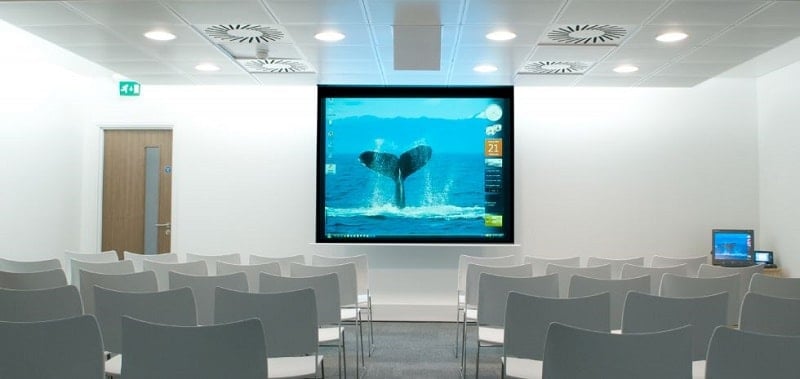 Office Reality is one of the younger companies on our list, having been formed in 2003. However, don't mistake their youthfulness for inexperience – the team at Office Reality are the embodiment of professionalism and quality. Office Reality offers thousands of products across the price range with no hidden costs. The company offers a full range of services, from office design and planning through to supply and installation. With clients including Coca Cola, the BBC and Twining's they're clearly doing something right.
Metric Office Furniture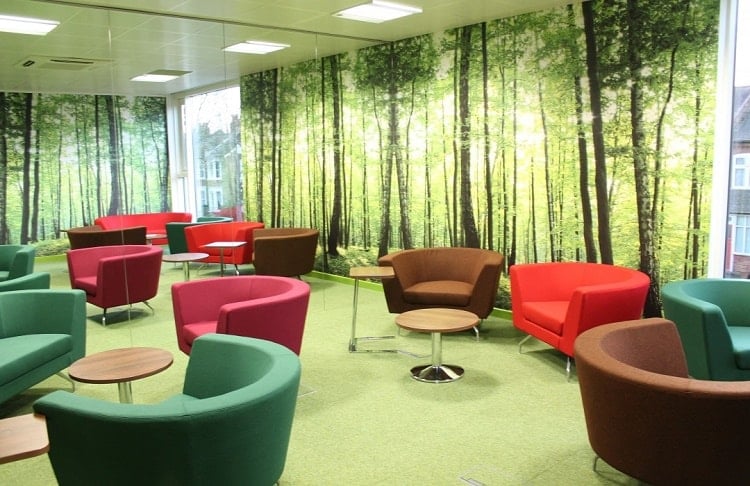 Metric Office Furniture, founded in 1970, brings 47 years of experience to the table (or desk) and remains a family owned business that focuses on providing the best customer service for its clients. They pride themselves on delivering exactly what they promise, on-time and on-budget. They are known for innovation, responsiveness and flexibility, tailoring their approach to suit the needs of the customer.
The Frem Group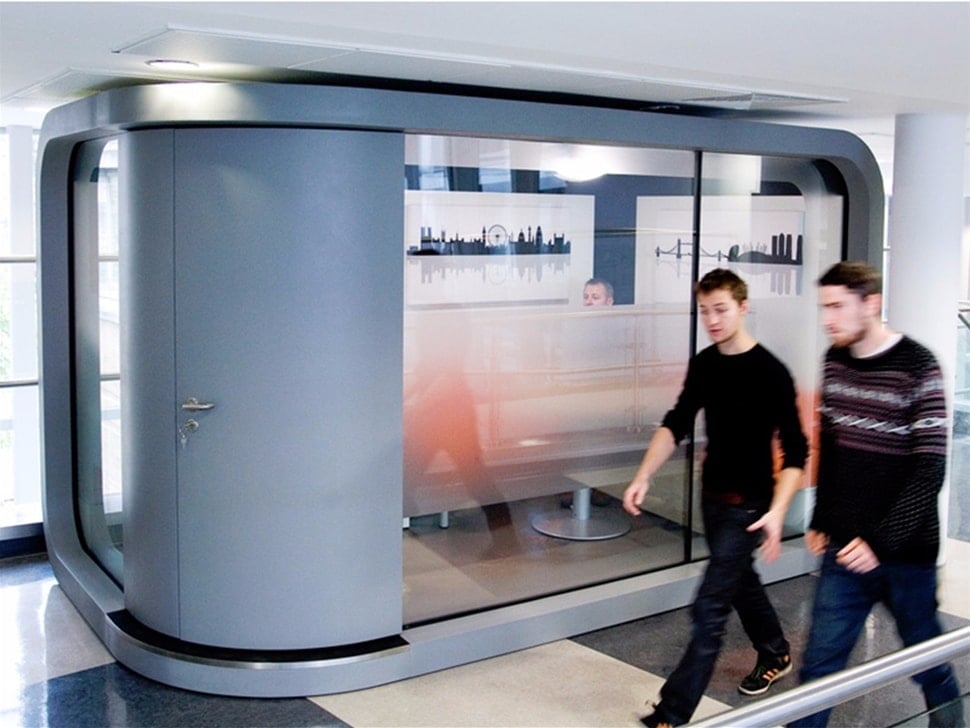 Frem are one of the UK's leading manufacturers of innovative and modern office, reception and meeting room furniture. They boast a team of established and respected in-house designers and experienced engineers that allow them to build furniture to the highest standards and still offer great value for money. That the majority of their contracts are through recommendations from existing clients tells you all you need to know about the quality of their service and product.
Verve Workspace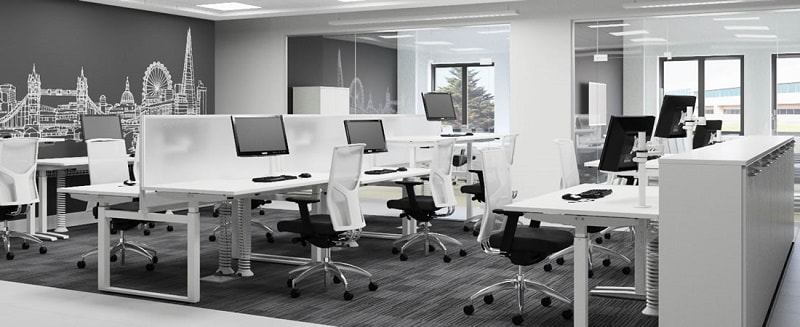 Verve Workspace have been around since 2004, and was started by Steve Allan. Operating from offices in London, and Glasgow, with a head office and warehouse in Northamptonshire means they're perfectly placed to serve the whole country. Verve is independently owned, so are able to offer unbiased advice on the products that really work. Known for its flexible working style and range of products on offer, Verve consistently demonstrates its commitment to working with the customer to ensure their needs are met on a timescale that works for them – from two weeks to several years. Offering a balance of fantastic value, creative product solutions, friendly expert service, and free design makes Verve Workspace a popular choice with customers.
Lee & Plumpton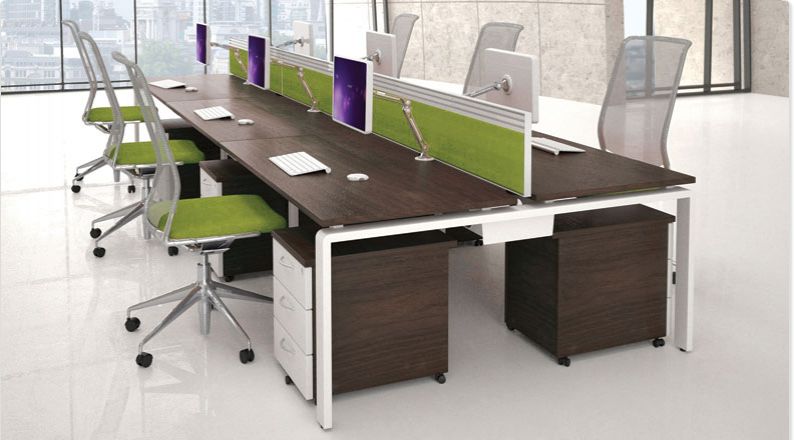 Lee & Plumpton are a family owned company with 40 years of experience in the industry. The company offers seven distinctive office furniture ranges manufactured at its 200,000 square foot facility in Norfolk. The business is known for quick service and high production standards, and the quality of their products is assured by a seven year guarantee that applies across their range.