Sunny days are ahead! Not just figuratively, with the lifting of the lockdown and the rollout of the coronavirus vaccines, but literally –⁠ as we head into the warmer months.
Now that there's a clear roadmap to work around, many of us are preparing to return to the office. Some of us are planning a phased return to full-time office work, while others are in the process of implementing a hybrid work strategy.
Although it's what on the inside that counts, some of London's workspaces come with the added benefit of having a stylish outdoor space too. As well as looking great, office roof terraces are proving particularly useful when it comes to social distancing. As many companies are looking for safe ways for their team to socialise once they have returned to the office, we decided to put together a list of the best London offices with roof terraces.
So, grab an iced latte and check out ten of the capital's best.
Those panoramic views speak for themselves, don't they?
Large and corporate or small and niche, this impressive flexible workspace on Alie Street has room – or rather, rooms – for every type of business. There's also a coworking area for freelancers, small businesses and private office occupiers who just want to mix it up a bit.
Roof terrace views: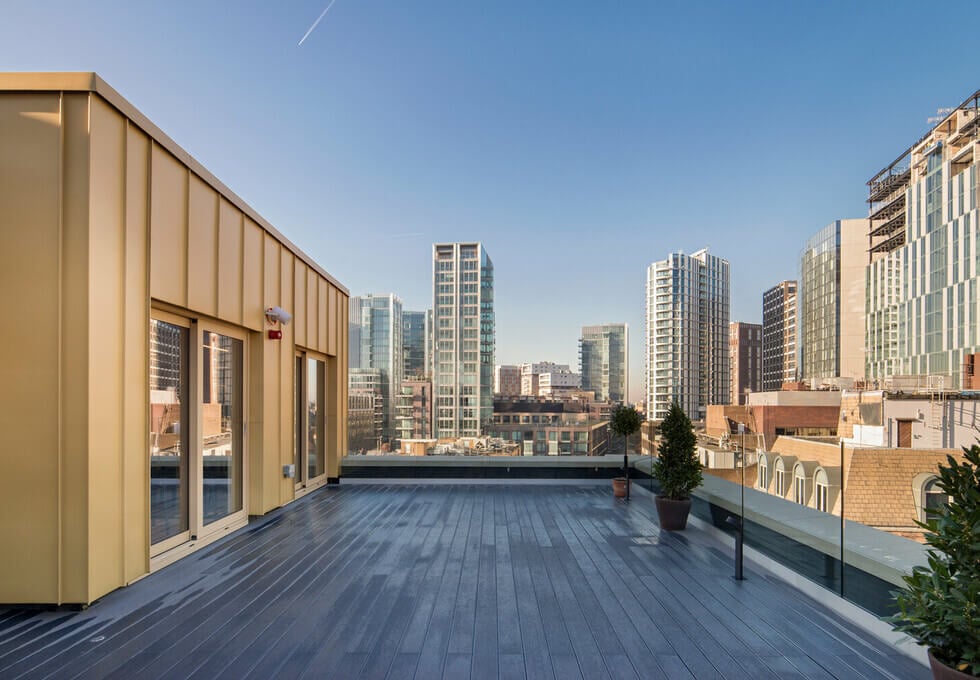 A peek inside: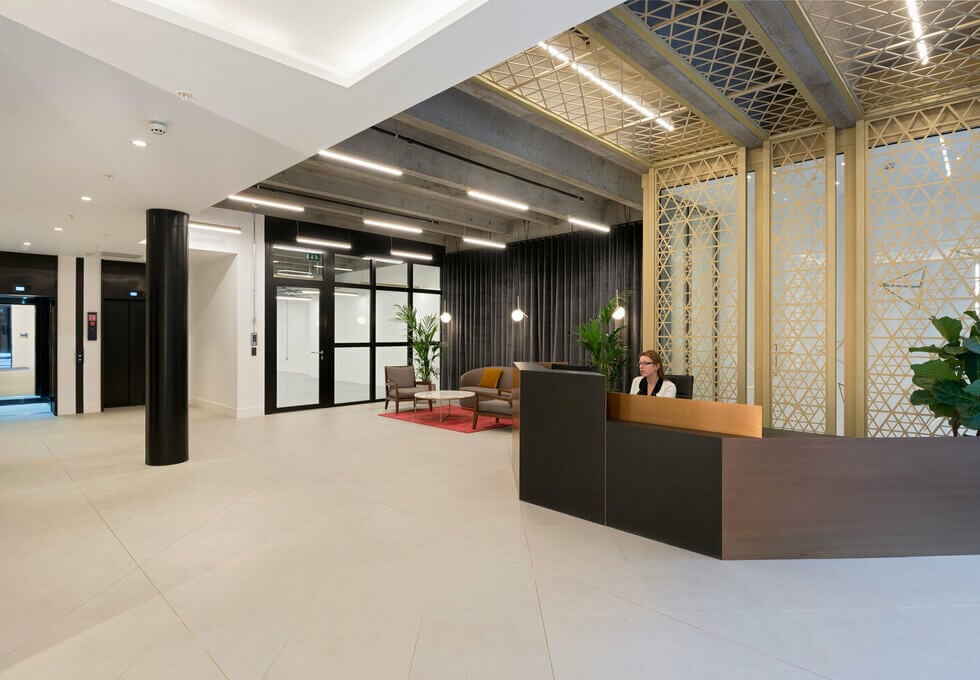 As well as boasting some of the best biophilic design we've seen in a long time (see below), this workspace on the City Fringe has ample outdoor space that can be used for meetings, coffee breaks or just a breath of fresh(-ish) London air. You can opt for a pre-furnished office when you move in or take an empty space and bring your own desks.
Roof terrace views: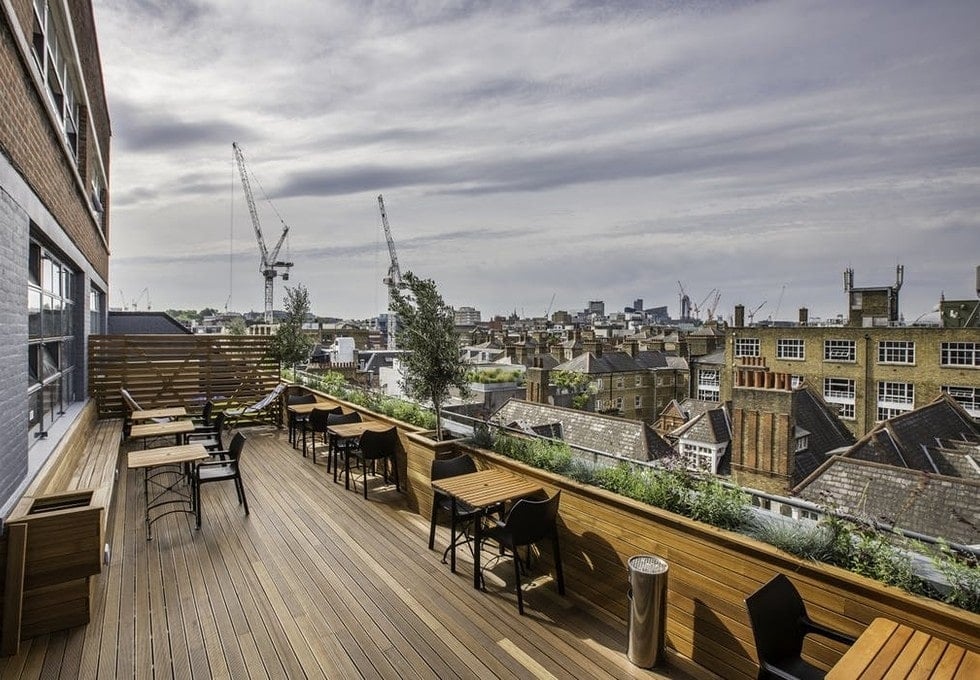 A peek inside: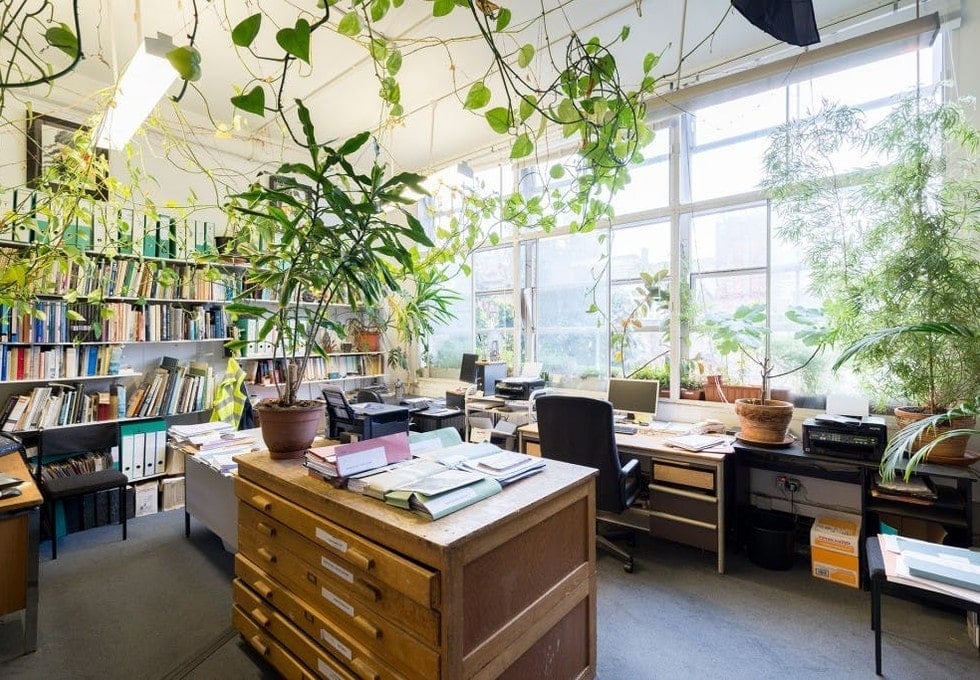 Nestled in the heart of Southwark, this bright and spacious office building has bespoke offices and an incredible roof terrace to boot. It's designed for businesses of 15 to 60 people and the rental price is inclusive of utilities, cleaning and super-fast broadband. You can even choose a custom fit-out before you move in.
Can you spot The Shard's reflection?
Roof terrace views: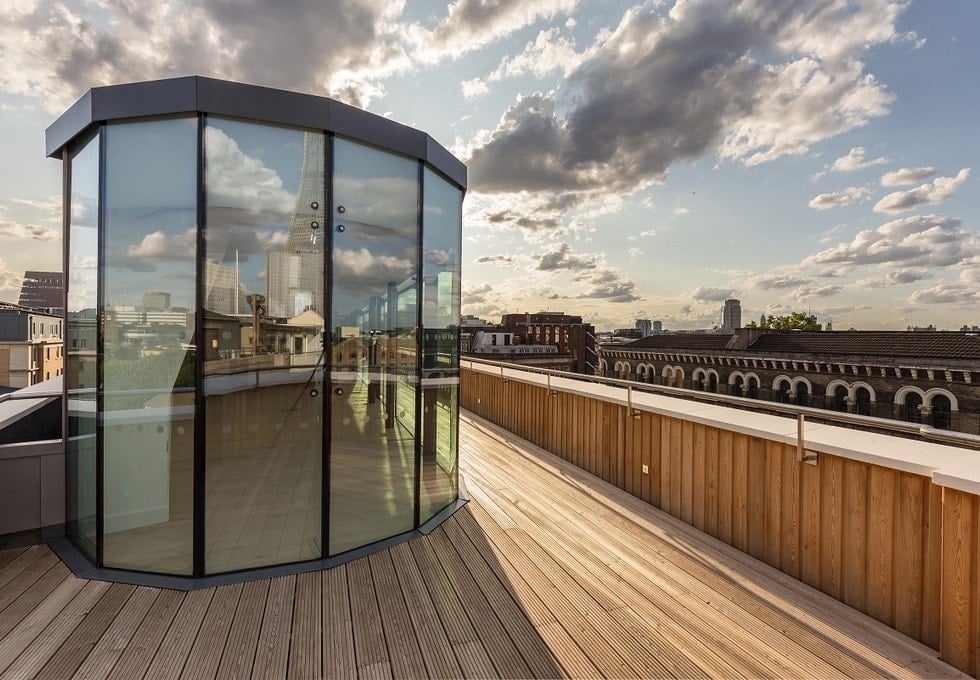 A peek inside: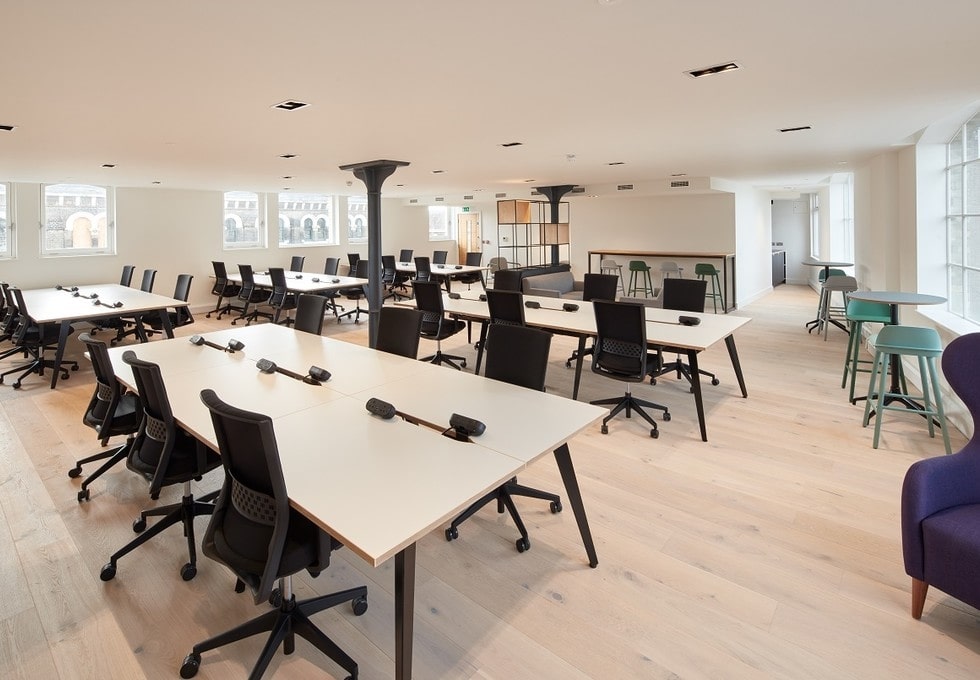 4. Ocubis - Cannon Street
We're not lying when we say this flexible workspace has it all. As well as offices, storage, coworking options, showers, the latest technology and an on-site bike repair shop, it comes with a swanky roof terrace – and even a sports car?! Oh, and it's situated right next door to Cannon Street Station making it convenient for commuters.
Roof terrace views: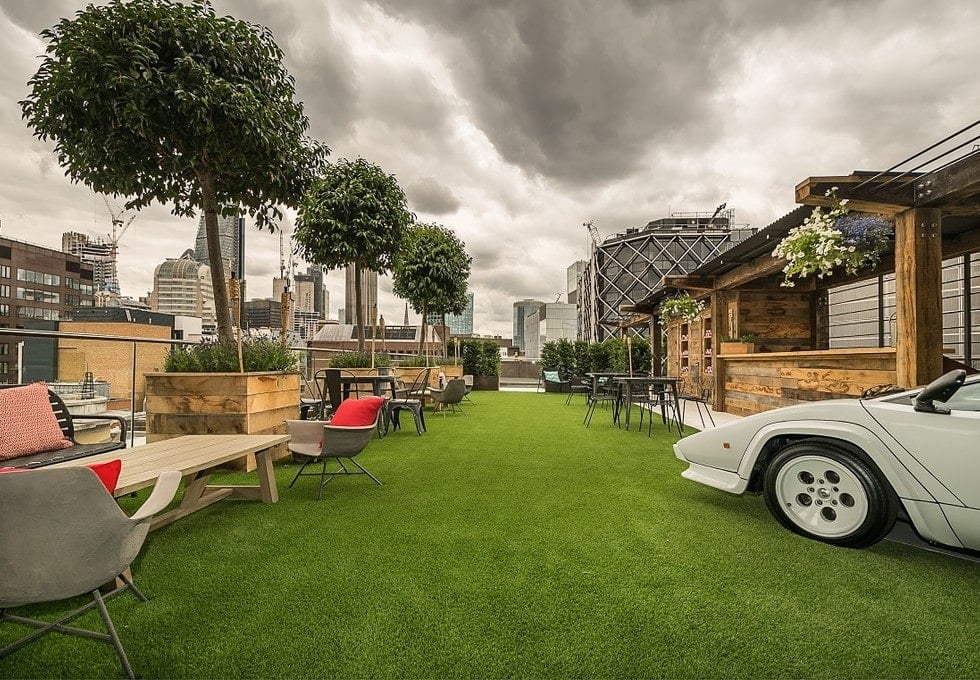 A peek inside: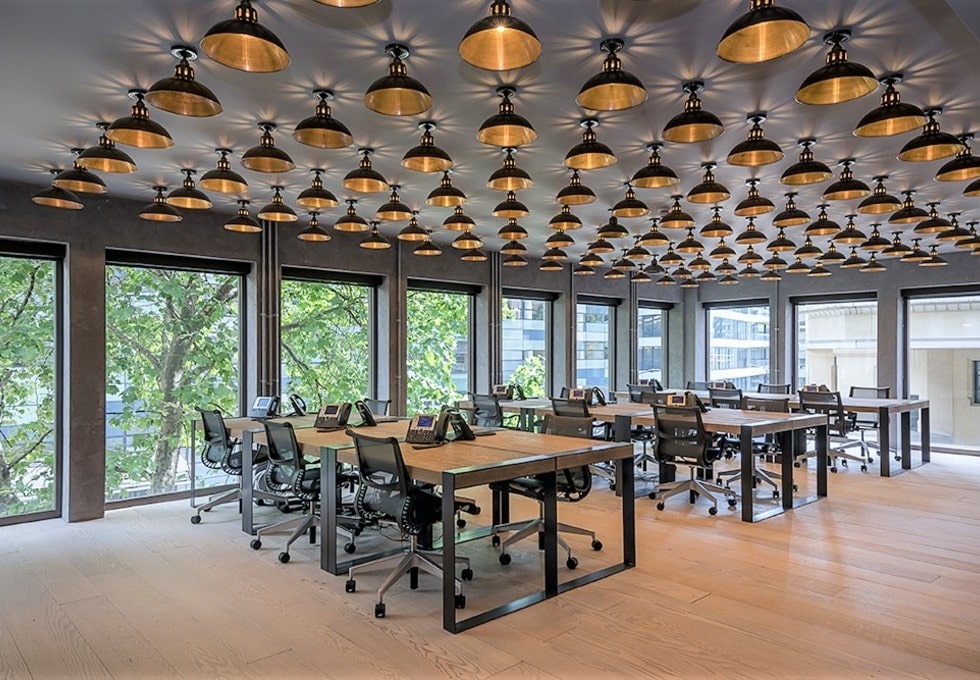 It's super rare to get ample outdoor space in Mayfair's commercial properties, but Landmark has managed to secure one. The offices within the building are flooded with natural light, which is another huge plus for a period property in the West End. So, if you're looking for a flexible workspace in London's most prestigious location, this could be the perfect fit.
Roof terrace views: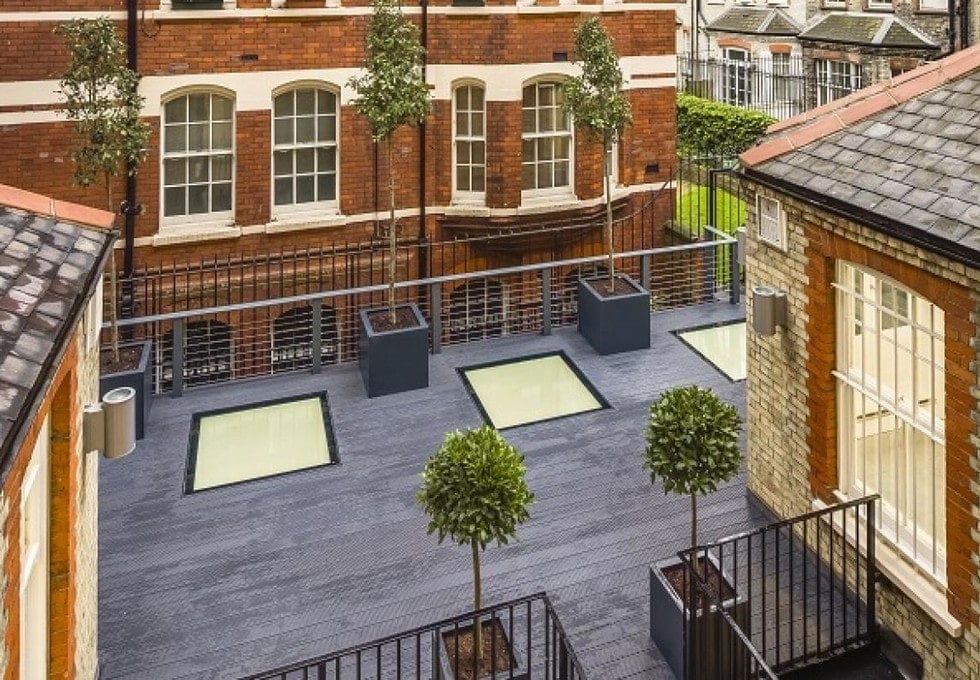 A peek inside: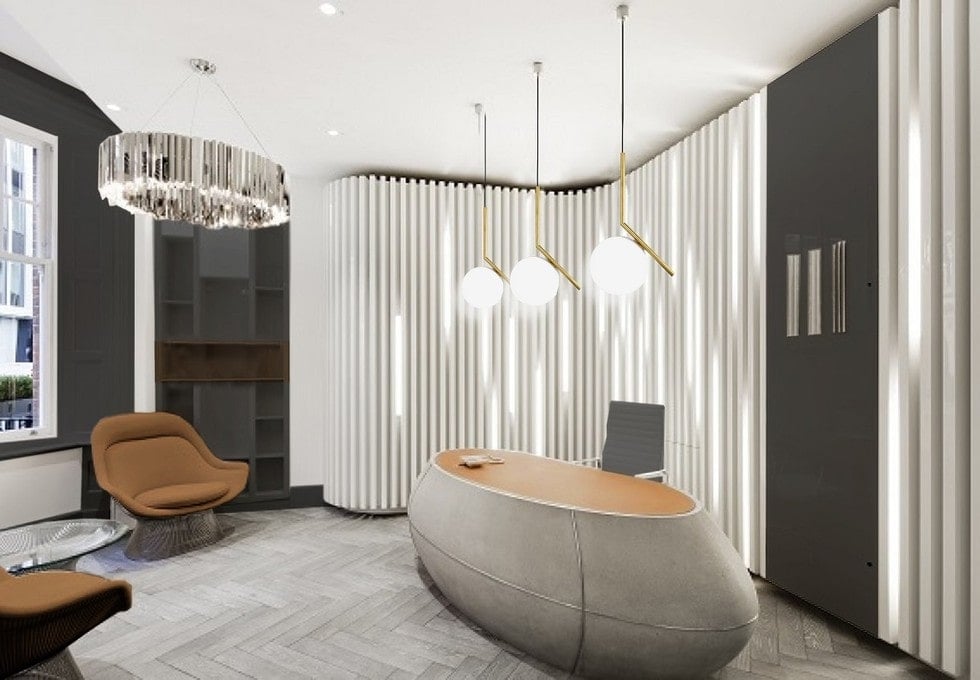 Since a regeneration project began in the area a few years ago, King's Cross has become a hotbed of startups, and some of them call this workspace home. Offices are fully serviced and furnished to a high standard. You can even take in the beauty of St Pancras Station from the roof terrace!
Roof terrace views: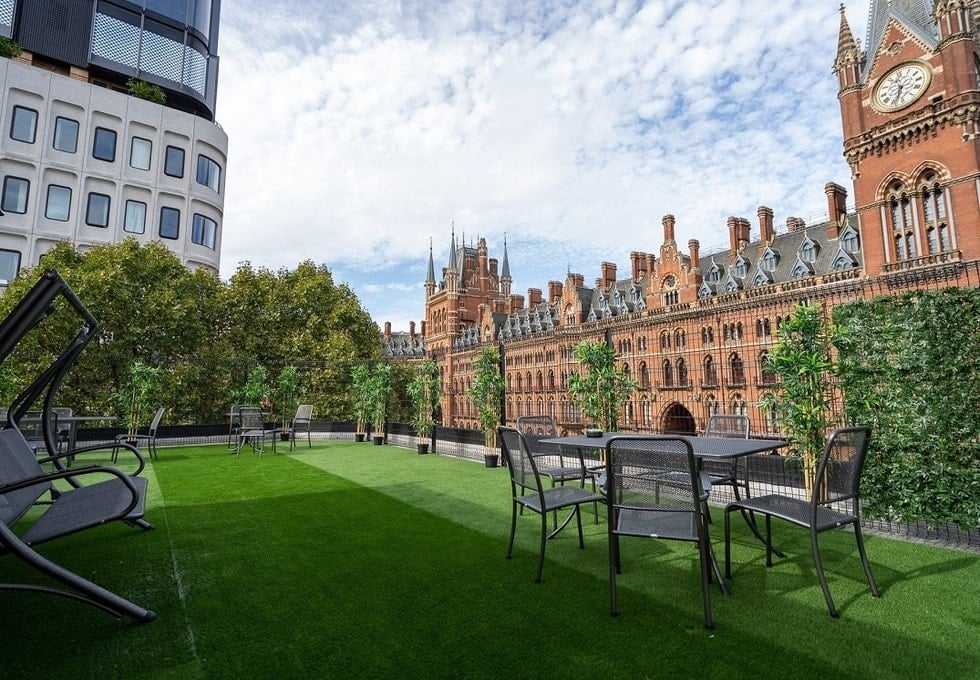 A peek inside: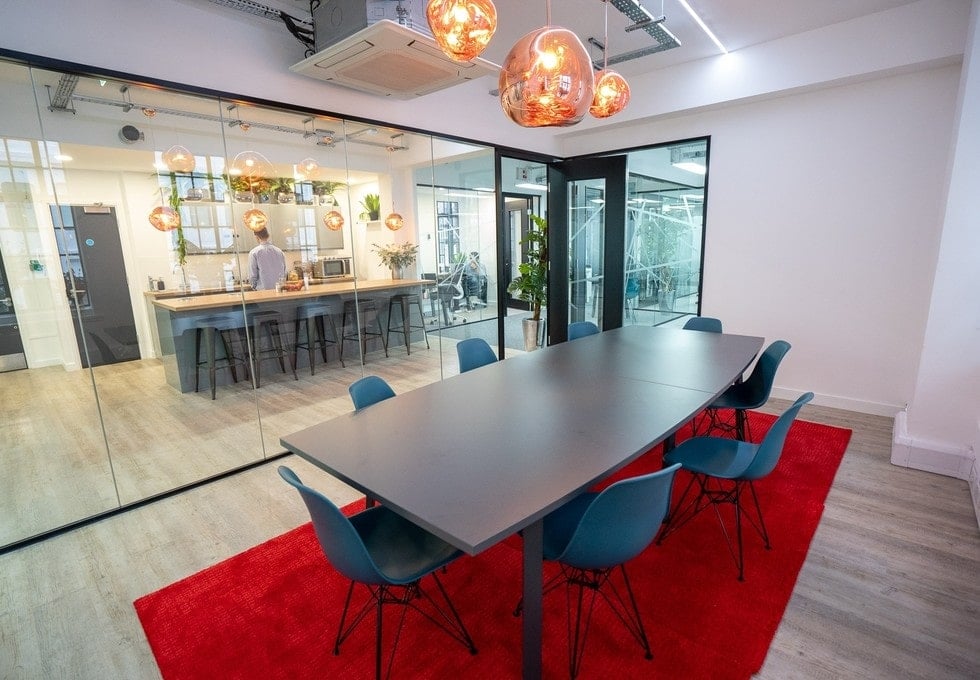 Newly refurbished to a high standard, this workspace is another modern jewel in Mayfair's crown. The building's private offices can be found on the first, second and fifth floor. The penthouse has an adjoining roof terrace offering great views of the West End and beyond (if you look closely you can just about make out the London Eye).
Roof terrace views: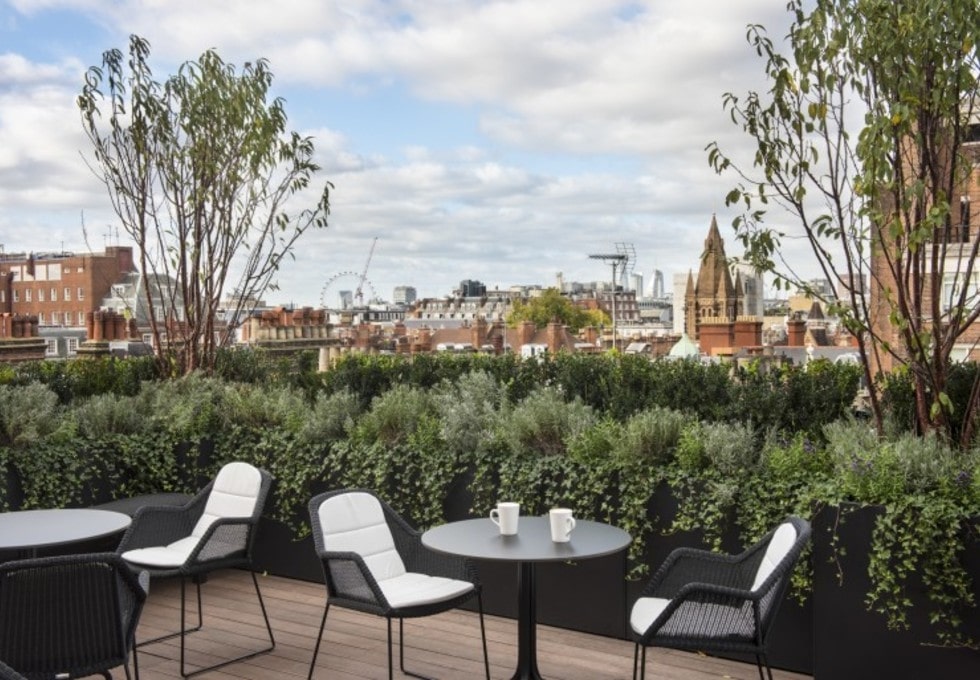 A peek inside: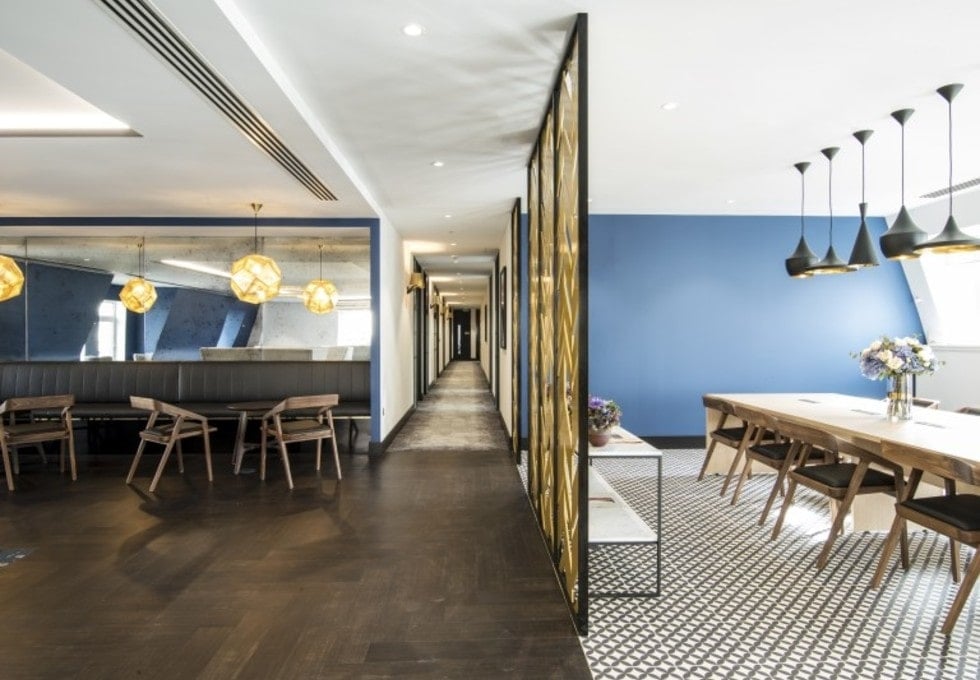 8. Romulus - Cannon Street
Flexible workers and fitness fans can't help but fall in love with this office space, which is situated a stone's throw from Mansion House Station. As you can see, the spacious roof terrace comes complete with its own mini-garden and sunset views of St Paul's.
Roof terrace views: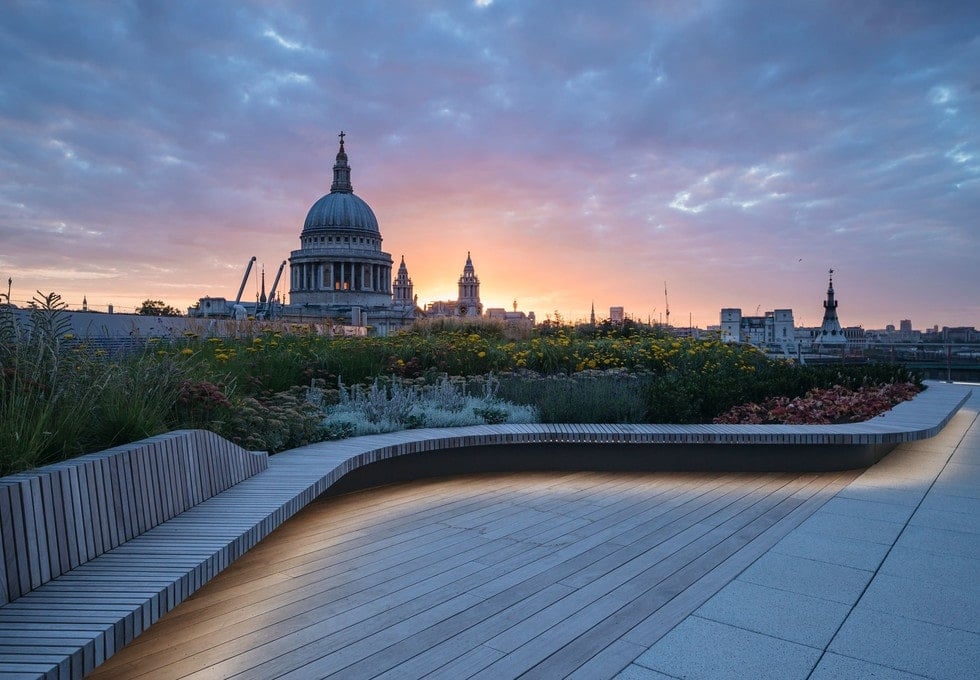 A peek inside: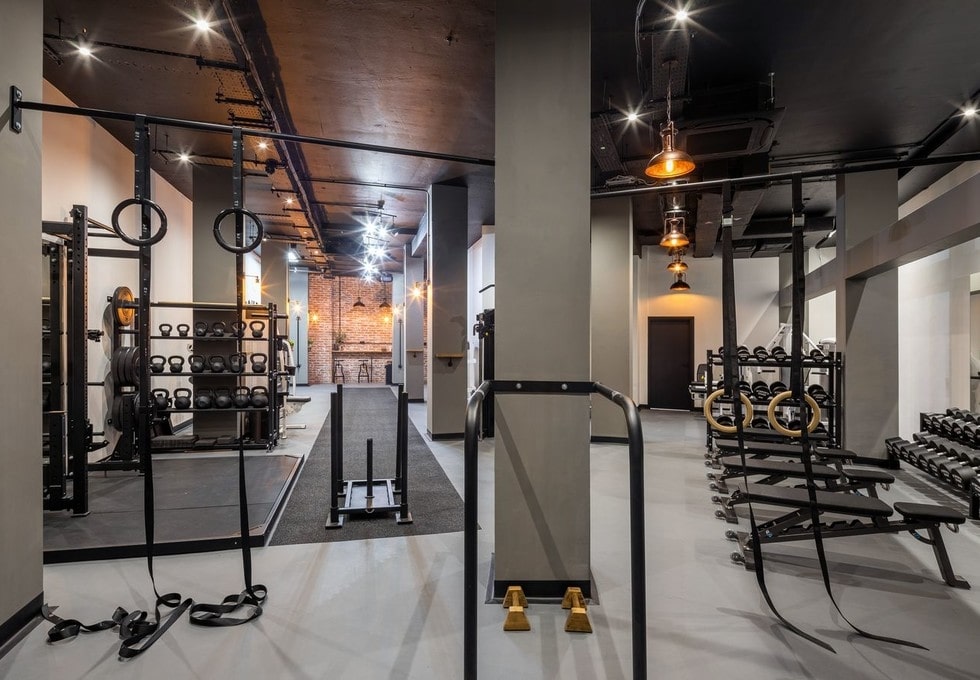 Located opposite Euston Station and just around the corner from number 6 on our list is BE Offices' flexible workspace. It's an ideal one for larger companies –⁠ there's even a 6,000 sq ft self-contained wing that occupiers can make their own. (We also like how the roof terrace channels Secret Garden vibes to block out the hustle and bustle of the train station).
Roof terrace views: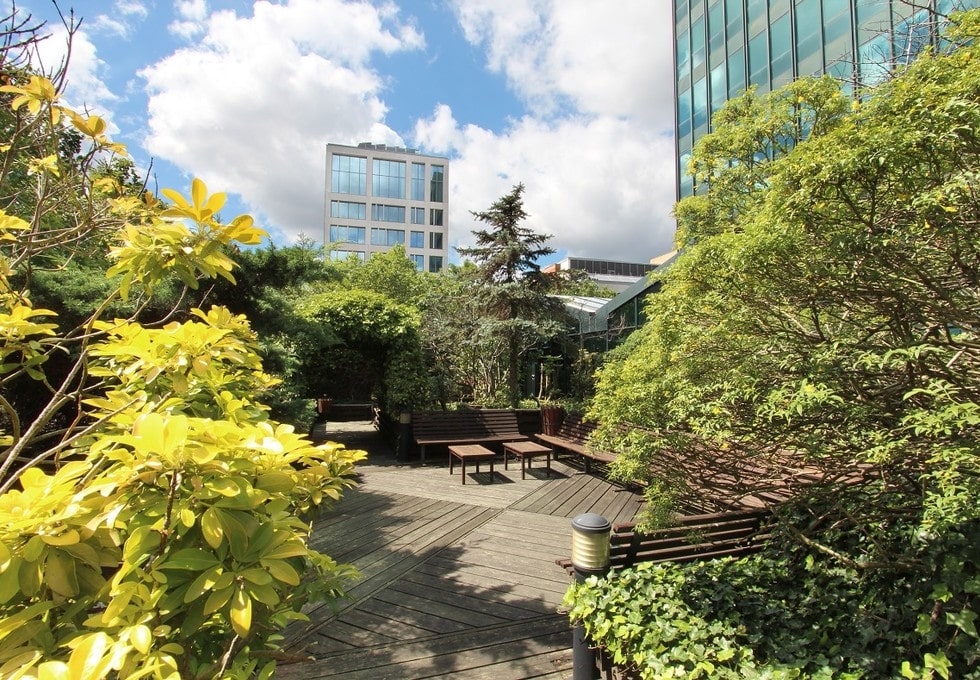 A peek inside: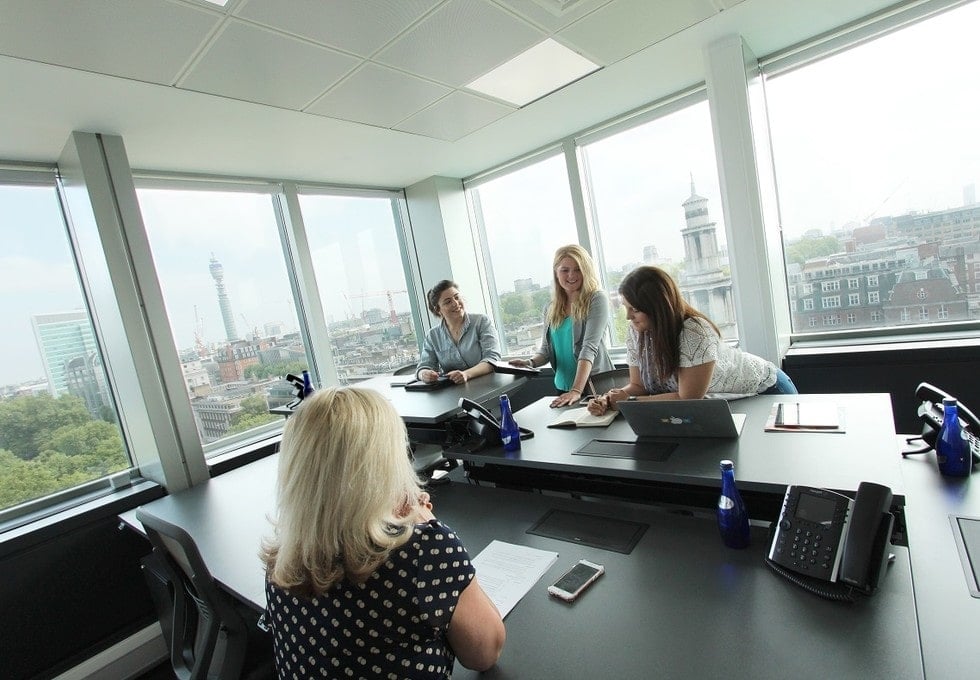 10. Spaces - Marylebone
Last but by no means least on our list is this traditional period property in Marylebone, approximately three minutes' on foot from Baker Street Station. There's room inside for businesses of all shapes and sizes, and members can reserve a spot in one of the building's state-of-the-art meeting rooms. You can even join these guys and do a spot of al fresco working...
Roof terrace views: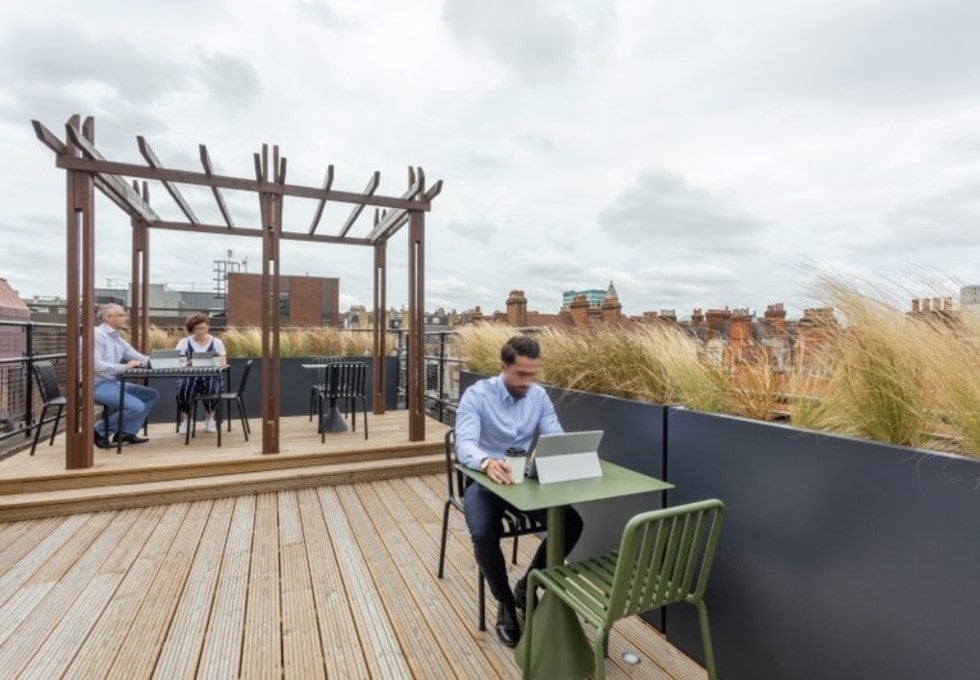 A peek inside: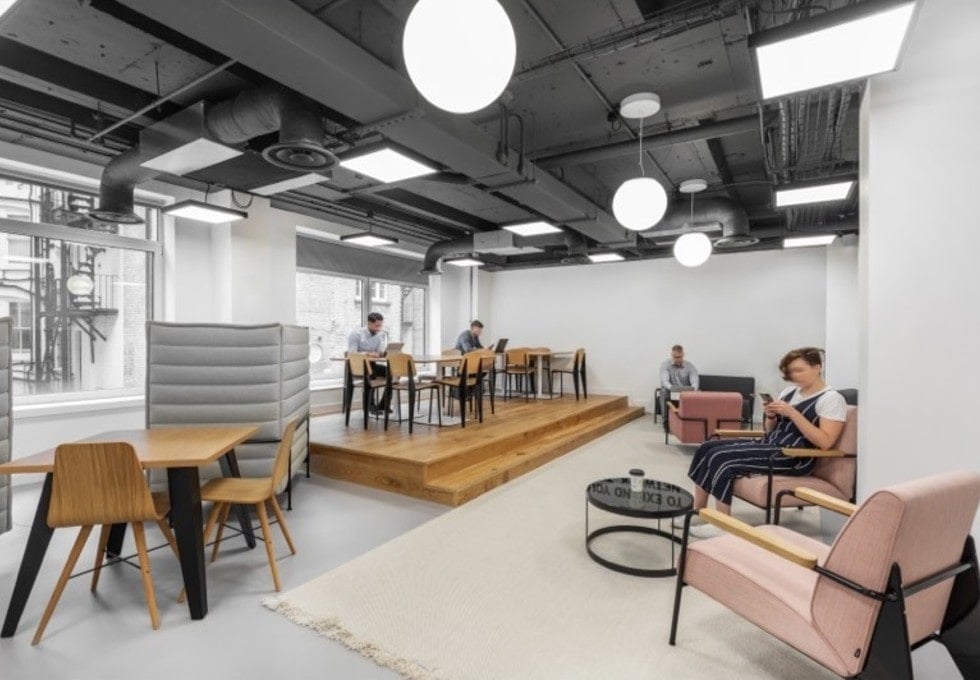 And there you have it – 10 of the best offices with roof terraces in London. If you're interested in viewing any of these incredible spaces, please get in touch. Flexible workspace operators are offering some great incentives and deals at the moment, and with the Government's investment-focused economic recovery plan in full swing, there's never been a better time to sign a flexible agreement.