Hong Kong billionaire Joseph Lau's Chinese Estates development company has acquired 11-12 St James's Square, a grade II listed commercial building in London's West End for ₤174.9 million according to a recent announcement by Chinese Estates to the Hong Kong stock exchange.
The St James Place addition is the most recent London deal for Chinese Estates, which bought up two other commercial buildings in the city in the past few years.
Formerly serving as the headquarters of British property firm MEPC, the St James Square building once achieved "the world's highest office rental rates", when it leased two floors to a hedge fund for £140 per square foot in 2007.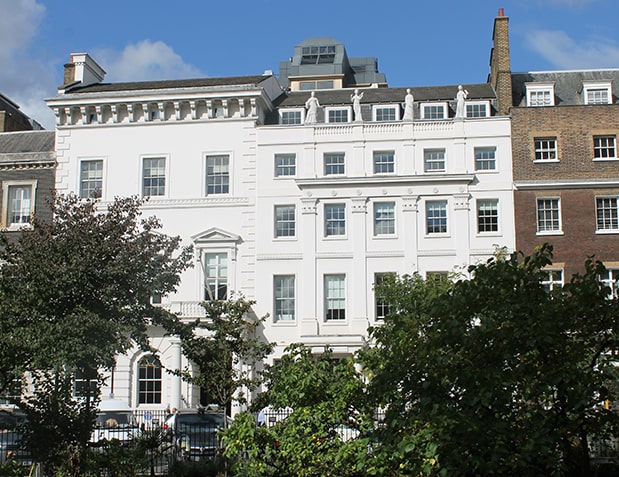 In its announcement to the stock exchange, Chinese Estates said that this latest acquisition "is in line with the principal business of the Group in relation to property leasing," and added that it "intends to hold the asset as an investment property for long term capital growth and rental purpose."
This new purchase comes 14 months after Chinese Estates signed to acquire 14 St George Street in London from Aberdeen Asset Management for £122 million. "The Hong Kong firm also owns Goldman Sachs' London offices at River Court, 120 Fleet Street, which they bought in 2011 for around £300 million."
Chinese Estates is able to build up its London portfolio at unusually cheaper rates partly due to the impact that Brexit concerns are having on the city's finance industry. Despite the plans of US' biggest banks to relocate into Frankfurt, Asian investors remain confident in the UK, and have helped to drive real estate transaction volumes to their highest level since 2015, in local currency terms.
"London became Europe's most heavily traded real estate market in the first quarter this year", according to recent research by JLL. "With the sterling depreciation and slight drop in capital values, Asian investors – particularly private buyers from Hong Kong and China – have been the most active in London since last year's Brexit vote," says David Green-Morgan, Head of Research, Global Capital Markets at JLL. "The depreciation and capital values drop means that UK commercial real estate is now discounted by 16 per cent on average to overseas capital since the June 2016 referendum.
Chinese Estates is among the most active Asian players, spending nearly £3 billion exclusively on UK properties during the first three months of this year, compared to only £842 million during the same period of 2016.