In 1903, Frank Lloyd Wright designs the first ever open plan office for Larkin Administration in Buffalo, New York. Throughout the following century, the office space took on many guises. The ensuing years offered everything from factory floor-like offices, drab beige cubicles and modern open-plan spaces. But throughout the design changes of the 21st century, businesses typically still operated the same way. Workers would arrive at their company's office in the morning, sit at their desk and work either alone or with their team and then set off home somewhere around 5 or 6 o'clock.
The advent of coworking has changed everything. Now millions of workers go to an office which does not belong to any company they work for, at pretty flexible times, sit at a desk that is not specifically theirs, work alone or collaboratively with people who maybe don't even work for the same company as them (never mind team) and then head home when their work is finished, at no determined time at all.
This format is now proving to increase productivity, workplace satisfaction and many other important factors in workers' and company's lives. Not only does coworking look like it's here to stay, it might just be taking over. We decided to delve into the humble beginnings of this new way of work and track its meteoric rise to the worldwide phenomenon we know today.
1980's – Pre-Coworking
A number of factors occur in the 1980's which will go on to play a role in the emergence of coworking. The idea of more flexible, serviced offices comes to the fore. Most notably, Marx Dixon sets up the serviced office provider Regus, after noticing travelling workers' need for a managed and more flexible office option when in new cities. These serviced offices are precursors to the coworking space, featuring some of the ideas which will become key to coworking, and begin to pop up around the world. The Early 1980's Recession plays a role in their growth as companies look for ways to manage their cash flow and reduce long-term overheads. At the end of the decade, Tim Berners-Lee invents the World Wide Web. This kicks off the Information Age and, amongst a number of consequences, will eventually give workers the ability to work remotely. Without this ability, there is unlikely ever any need for any sort of coworking space.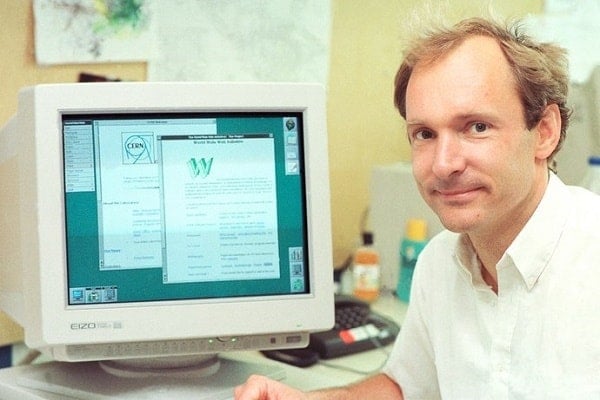 1990's – Experimental Workspaces
1994 – American ad agency, Chiat/Day, commission Gaetano Pesce to design their New York office with the idea of breaking as many workplace traditions as possible. In order to promote collaborative working, the space includes no offices, desks or personal equipment. One of the intentions is to place people working on completely different projects in the same room, much as coworking does today. The space has some creative success, but the over-the-top design soon leads workers to complain about being unable to focus.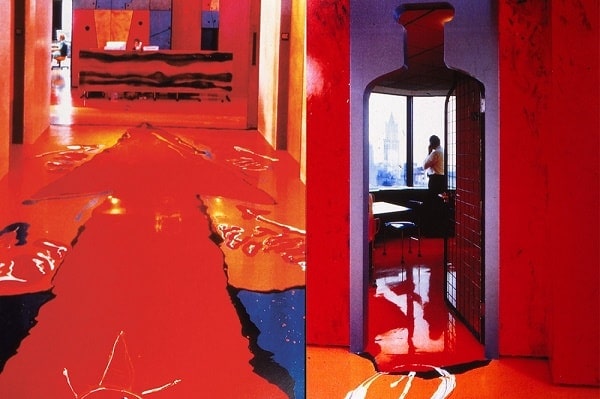 1995 – In the autumn of 1995, seventeen computer engineers create one of the first ever 'hackerspaces', C-Base, in Berlin, Germany. Hackerspaces are obvious precursors to coworking spaces. The hackerspace is intended as a not-for-profit space which brings together computer enthusiasts, offering them facilities, as well as an opportunity to collaborate, share knowledge and equipment. Given the dawn of the internet, computer engineers no longer need a fixed place to work, so the space is set up to give them a place to work alongside others in their field, where they can collaborate and share new ideas.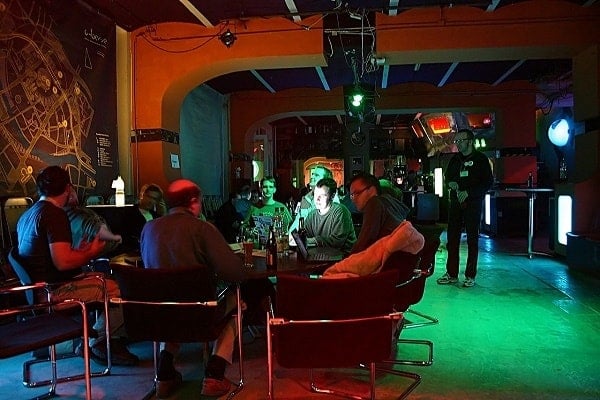 1999 – Bernard DeKoven coins the phrase 'coworking'. However, the term refers to something different than today's concept of coworking. DeKoven, a game designer, uses 'coworking' to refer to the way we work, not the space that we work in. He hopes to evolve ways of working that involve collaboration, a breakdown of hierarchy and seeing co-workers as equals.
1999 – 42 West 24, another precursor to the coworking spaces we know today, opens in New York City. The space is started by a software company and provides the impressive work environment and short-term flexible desk space we know of coworking today. However, the space places no emphasis on the community aspect of coworking, not focusing on networking or events. Despite this, 42 West 24 is still a huge breakthrough, with members still enjoying the appealing work environment and flexible desk space to this day.
2000's – The Emergence of The First Coworking Spaces
2002 – Two Austrian entrepreneurs set up an 'entrepreneurial center', Schraubenfabrik, in an old factory in Vienna. The space is aimed at entrepreneurs, giving them a place to avoid having to work from home, where they can collaborate and work with like-minded people. The space included architects, PR consultants, startups and freelancers. This space is clearly the mother of coworking and although not called a 'coworking space', it's undoubtedly a clear precursor to what we know today.
2002 – For the first time, LYNfabriikken combines a coffee shop and workspace in Denmark. The new Aarhus workspace is evidence of burgeoning ideas in Europe about new ways of working as well as new kinds of workspaces.
2003 – Brad Neuberg, who later becomes an important figure in the history of coworking, starts a small group called Nine to Five Group. He is looking for ways that independent workers can feel part of a community with structure. The intention is for workers to meet at coffee shops and casually work together. Neuberg advertises on Craigslist but the group is unsuccessful.
2004 – Schraubenfabrik opens a second space called Hutfabrik, or 'Hat Factory' in English. Although only made up of two spaces and despite the absence of the word coworking, this technically creates the first ever coworking space network, Konnex Communities, another forbearer to one of the big concepts of coworking to come in the future.
2004 – In October, Neil Goldberg sets up Gate 3 Work Club in Emeryville, California. The space was designed to combat the isolation of modern work whilst being optimal for productivity and happiness. Goldberg wanted an impressive workspace which promoted productivity for all kinds of workers, including collaborative spaces, private spaces and quiet spaces. He designed a 14,000 square foot facility with full time staff, top-of-the-range technology, a café, and Herman Miller furniture in order to give home-workers a high quality, highly functional workspace. The space had all the hallmarks of coworking as we know it today, but shut down after just one year and, as a result, the space has been somewhat forgotten in the corridors of coworking history.
2005 – Around this time, personal computers and internet usage are becoming far more widespread. For the first time, Apple sells more laptops than desktops. The prevalent adoption of such technologies lends itself to more flexible working.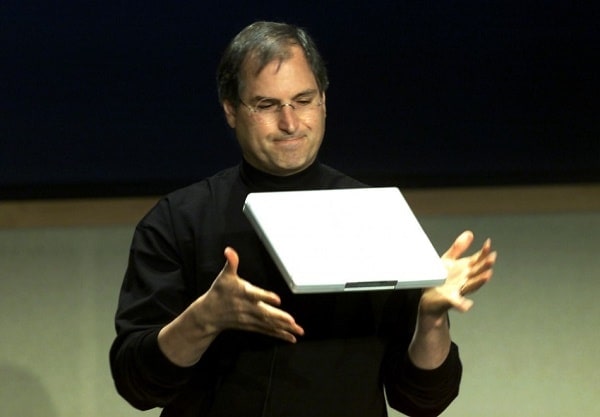 2005 – On August 9th, Brad Neuberg sets up the first ever official coworking space, San Francisco Coworking Space, at a feminist collective called Spiral Muse in the Mission district of San Francisco. The space is intended to maintain the freedom of working independently whilst providing the structure and community of working with others. Neuberg has to pay $300 (£230) a month to use the space for two days a week. For the first month, no one turns up. After more outreach from Neuberg, an athlete and startup developer named Ray Baxter arrives, becoming the spaces first member and in turn the world's first official coworker.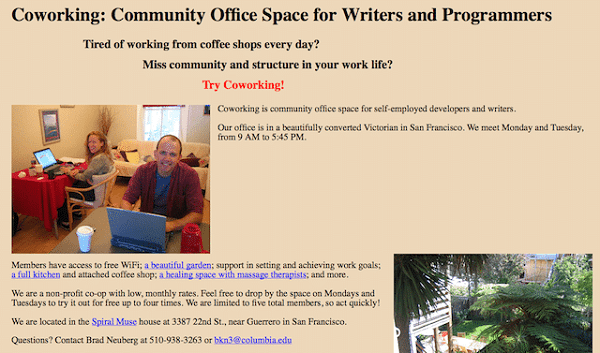 2005 – In September, a café offering free internet access and allowing people to come inside and work throughout the day opens in Berlin. St. Oberholz is not referred to as a coworking space but offers a deviation from the typical café which freelancers and entrepreneurs are often forced to work at. This is a precursor to many cafés around the world who will eventually become involved in coworking.
2005 – A group of British students return from a trip to the township of Soweto in Johannesburg, where they experienced the power of community work. The Soweto local community had turned a mountain of waste in the centre of the township into a fully functioning area, with gardens, playgrounds and sculptures. Inspired by this, the students set up the UK's first ever coworking space in Islington, London and call it The Hub. They intend for the space to be dedicated towards social innovation through community, much like they had seen in Soweto.
2006 – After a year, the San Francisco Coworking Space closes. To replace it, Neuberg, working with around ten others, including Chris Messina and Tara Hunt, creates the first full-time workspace referred to as a 'coworking space'. This space is called The Hat Factory.
2006 – This same year, Chris Messina and Tara Hunt also set up Citizen Space, another coworking space in San Francisco. However, the coworking idea is not just spreading through San Francisco, as by this time there are 30 coworking spaces worldwide.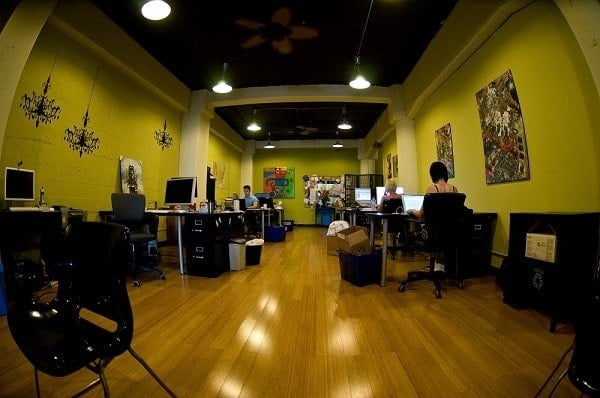 2006 – Chris Messina, the inventor of the Twitter hashtag, sets up an open source online resource called The Coworking Wiki. This helps coworkers around the world connect and find coworking spaces in new cities, whilst also helping coworking spaces get their name out.
2006 – From 2006, the number of coworking spaces and coworking members approximately doubles each year for the next seven years. This exponential growth will soon become known as the coworking revolution.
2007 – Two years after the first coworking space, the term 'coworking' is observed as a trend on Google.
2007 – Manu Kumar founds the first German coworking space in Berlin. The space is named Business Class Net and is located in a former gallery in Kreuzberg. This space is notable for beginning the first global network of coworking spaces, which in 2007 only includes Kumar's space and one other just outside of Los Angeles.
2007 – For maybe the first time, a coworking space in Philadelphia is created through bootstrapping. Over 30 people agree to pay memberships in advance in order to fund a coworking space. IndyHall remains a revolutionary coworking space in Philadelphia.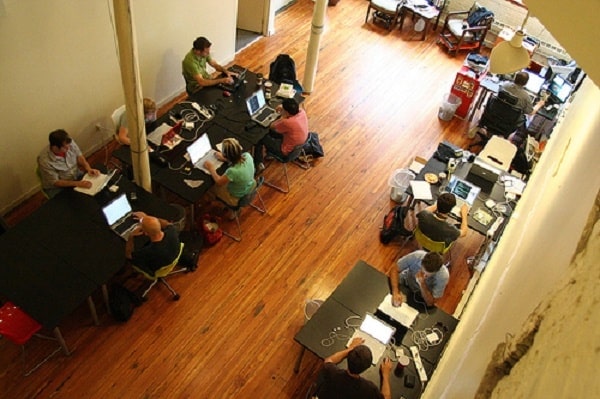 2007 – A number of European countries see their first coworking spaces emerging. La Boate in Marseilles is France's first and Citizen Space is Switzerland's. Gracia Workcenter in Barcelona becomes Spain's first coworking spot after founder Cristina discovered the concept on a language course in San Francisco. This is clearly the year in which Europe catches the coworking bug, as many more coworking spaces open up across the continent.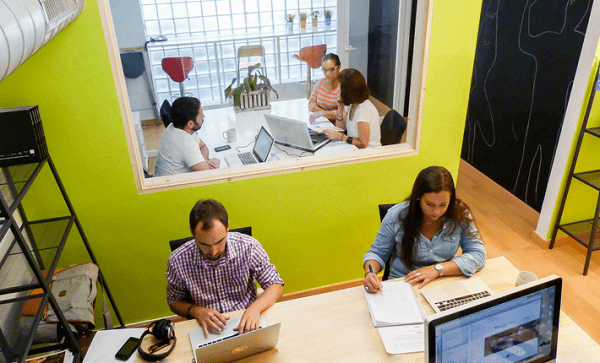 2007 – Not only have the number of coworking spaces doubled since the previous year (from 30 to 75), coworking gets its own page on Wikipedia.
2007 – By now, the mobile revolution is allowing people to use Wifi enabled handheld devices essentially anywhere they go. Notably, the first iPhone is released this year. This enables businesspeople, entrepreneurs and freelancers to get work done from virtually anywhere. This fact only helps coworking spaces as the business landscape is radically changing in a way that fits the coworking model.
2008 – Further changes in coworking spaces continue as a San Francisco coworking space, Cubes & Crayons, offers childcare facilities in their membership. Despite the space closing within a few years, coworkers continue to try and create more flexible, accommodating workspaces.
2008 – Coworking visas are introduced, meaning that members of specific coworking spaces are given free access to other coworking spaces also included in the agreement. This means that workers who travel can use coworking offices all around the world without having to spend extra money and also develops the global coworking community. The key ideas around coworking and collaborative working are developed and continue to spread around the globe.
2008 – By now, the same graduates who started The Hub in Angel, London, have grown the company to spread over three continents with nine different 'Hubs'.
2008 – There are now 160 coworking spaces worldwide.
2009 – "I'm Outta Here! How coworking is making the office obsolete" is released. This is the first book on coworking and charts the course of the people and the places involved in the coworking revolution, as well as how coworking is changing the way we view the traditional office.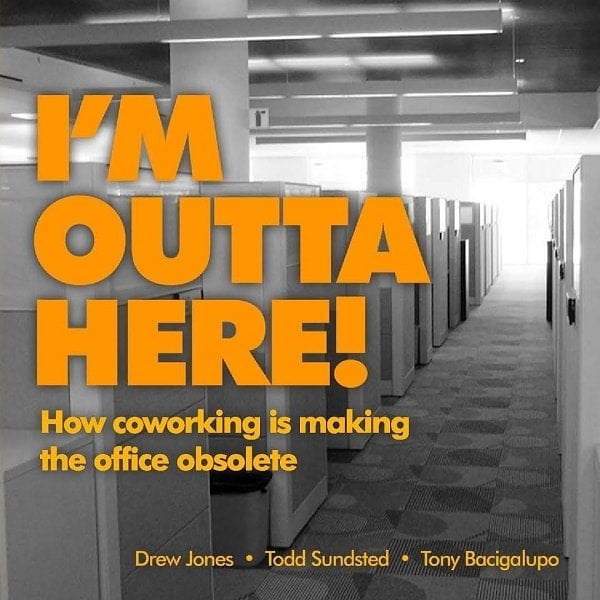 2010's – The Big Business of Coworking
2010 – After selling their previous eco-friendly coworking space, Adam Neumann and Miguel McKelvey set up WeWork with its first location in New York's SoHo district.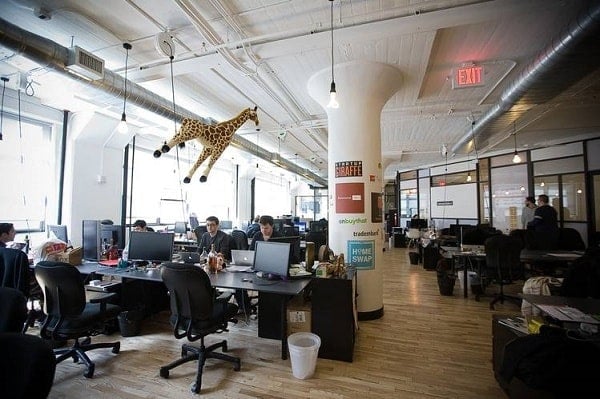 2010 – The first online magazine about Coworking, Deskmag, goes online on July 10th. The magazine is based in Berlin and covers all aspects of coworking, writing articles on the development, function and design of coworking spaces.
2010 – On the 9th of August, five years after Neuberg opened the first official coworking space in San Francisco, the first #CoworkingDay is celebrated. Now International Coworking Day is celebrated at coworking spaces around the globe on August 9th each year.
2010 – In Seattle, the first ever city collective of coworking spaces is formed by Susan Dorsch and Jacob Sayles, the co-founders of Seattles first coworking space, Office Nomads. The Seattle Collaborative Space Alliance aims to encourage local coworking spaces. Through a community of space owners, managers, members and community catalysts they support the growth of coworking in the city.
2010 – On the 19th and 20th of November, the first coworking conference takes place in Brussels. The event brought together over 150 thinkers, owners, activists and policymakers together to discuss the potential of coworking in Europe.
2010 – There are currently 600 coworking spaces worldwide.
2010 – After meetups of coworking enthusiasts in 2008 and 2009 at SXSW, Loosecubes decided to create a fully-fledged event. With the help of Liz Elam of Link Coworking, they staged the first ever Coworking Unconference. 120 coworking enthusiasts from around the globe attended. Liz then took over the conference and began planning the Global Coworking Unconference Conference (GCUC) in 2011. Today GCUC is an enormous coworking staple, with thousands attending events all across the globe.
2011 – Felena Hanson founds Hera Hub. Hanson sets up the coworking space and business accelerator to focus on and specifically help support female freelancers and businesses. She aims to have a less male-focused workspace where women can innovate, collaborate and develop ideas.
2011 – NextSpace, the California-based coworking providers, raises $425,000 (£326,500) in angel funding. This is the first coworking space to receive angel funding. The interest from investors marks the potential for coworking to be a lucrative, global phenomenon.
2011 – A coworker in Germany is the first ever to gain political power. Simon Kowalewski, who runs the Berlin coworking space Yorck52, is voted into the Berlin parliament as a member of the Pirate Party on the 18th of September.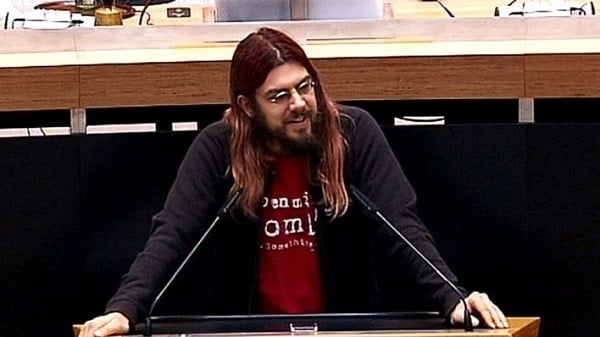 2012 – The first ever coworking conference in Japan is held on June 16th. Just two years previously Japan had no more than five coworking spaces and at the time has more than 70. This serves to signal the rise of coworking in Asia.
2012 – In 2012, 93,000 tweets are sent with hashtag #coworking. This is more than twice as many as the previous year, mirroring the doubling of coworking spaces and members which continues year on year. With and without the hashtag, the word "coworking" is included in 217,000 tweets overall.
2012 – There are currently 2,150 coworking spaces worldwide.
2013 – Larger coworking companies with multiple spaces are beginning to grow. At this time, there are nine coworking organisations with 5+ separate spaces.
2013 – Coworking Ontario launches the first health insurance plan for coworking spaces. The world's first Coworking Health Insurance Plan, or COHIP, was created by Ashley Proctor and for the first time, freelancers and similar workers without the backing of a company are given securities by their workplace provider. As larger coworking companies begin to take over the market, the values of community still persist in coworking spaces around the world.
2013 – There are currently 3,400 coworking spaces worldwide with 151,000 members.
2014 – There are currently 5,780 coworking spaces worldwide with 295,000 members.
2015 – The Coworking Wikipedia article is now offered in 23 different languages, proving the global reach of the phenomenon.
2015 – Regus now has 2,768 office locations around the globe and acquire Spaces, the Dutch coworking company, proving the lure of coworking offices to big office providers.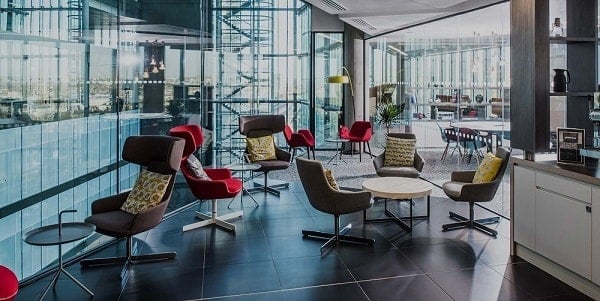 2016 – In September, HSBC moves 300 of its staff into coworking space. This is one of many examples of large corporations choosing the new workspaces over leased offices. KPMG sends many of its employees to work in coworking spaces in London and New York. In recent times Microsoft and IBM have also chosen to have some of their employees work from coworking spaces. This trend of large corporations choosing coworking spaces is forecast to continue growing.
2016 – There are currently 12,100 coworking spaces worldwide.
2017 – This is the year that coworking finally cracks one million coworkers worldwide.
2018 – The Hub, started by the group of students in Islington, has since changed its name to 'Impact Hub' in 2013 and the company currently has over 100 locations, across 5 continents in more than 50 countries.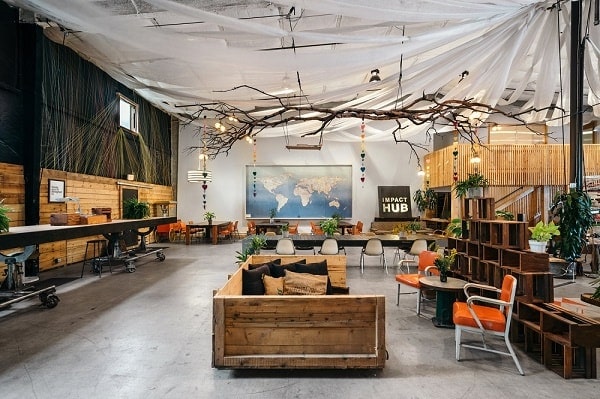 2018 – Coworking spaces continue to be at the cutting edge of changes in the world of work and many begin to accept cryptocurrency as payment.
2018 – After attaining its 50th location in New York City, WeWork is now the second-biggest private office tenant in Manhattan. The company expects to take over JP Morgan Chase, the largest private office tenant, estimating a further addition of 750,000 square feet of office space in New York for the year. The company is valued at over £15 billion, with 250,000 members in 431 offices across 80 cities.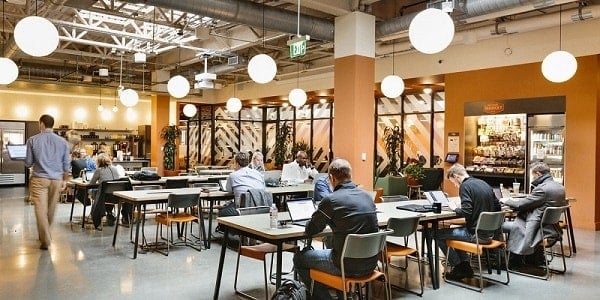 2018 – London is currently the capital of coworking, with more coworking spaces than New York, San Francisco and Berlin. Coworking occupies 10.7 million square feet of office space in Central London alone.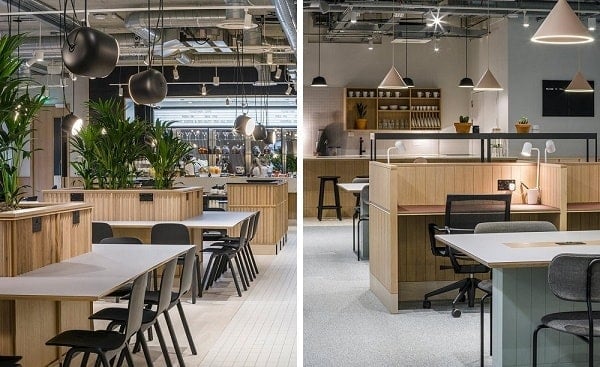 The Future of Coworking
Forecasts predict that there will be over 26,000 coworking spaces by 2020. Although this rate of growth would be slower as compared to the previous years of near-exponential growth, the actual global coworking membership is expected to rise from 976,000 in 2016 to just over 3.8 million in 2020. The number of coworkers is expected to grow at a quicker rate than coworking spaces because coworking spaces are becoming bigger and bigger thereby being capable of including more members.
One study, from Emergent Research and GCUC, predicts that 5 million people will be coworking by 2022. From one Ray Baxter, in Brad Neuberg's little part-time space in San Francisco, to 5 million people globally coworking in only 17 years is quite the success story.
Many may assume that at some point the meteoric rise must plateau. However, with more and more people choosing remote working, increases in self-employment and technology and artificial intelligence changing the way we work and the work we do, the future of coworking looks protected and even likely to continue growing substantially.
At FreeOfficeFinder, we decided to created this infographic covering the abridged history of coworking from the experimental workspaces of the 90's through to the worldwide phenomenon coworking has become today.