Office Space & Serviced Offices to rent in East England
Areas in East England
Few areas in the world can say they have made as large a contribution to the world of science as the East of England. IVF, radar, engine-powered lawnmowers, pocket calculators, and computer games are among the many products from the region that have gone on to revolutionize modern lives.
Cambridge in East England.
Discoveries from the area, such as the structure of DNA and vitamins, have significantly increased our understanding of the world around us. Not for nothing, the University of Cambridge's physics department can boast with 29 Nobel Prize winners – more than anywhere else in the world, and more even than some Western countries. And if that's not enough to get your inner nerd excited, East England is also the home to the Elstree studios, a cluster of film and television studios in Herfordshire, where four films from the popular Star Wars franchise was filmed.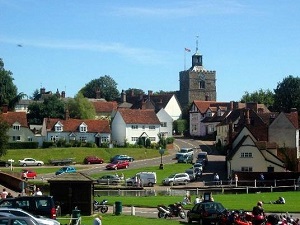 Essex in East England
Driven by these scientific and technological advances, business in the East of England has been booming. The Office for National Statistics reports that as of 2013 the East of England spends more on business research and development than any other region in the UK, with around £3.6 billion going towards those purposes annually. Thanks to ease of access to London, the rich scientific heritage of the area, and the business friendly environment of the region, many major companies have chosen to set up offices in East England. Xerox, Kodak, Nestlé, GlaxoSmithKline, and Ferrero UK all have research facilities, factories, or offices in Hertfordshire. Amazon UK, Easy Jet, and Eurolines, on the other hand, all have offices in Bedfordshire.
Hemel Hempstead in East England.
In the past few years Cambridgeshire has become known as a technology hub thanks to the so-called "Silicon Fen". The title refers to a tight-knit community of technology start-ups located around Cambridge University. Since its origins in the 1970s several companies that started in the area have achieved international success. One such example is the now-defunct Acorn Computers, in which several Cambridge graduates played key roles.
Brighton in East England.