London is our most sought after area for office space. Included within its boundaries are one of the leading financial capitals of the world, the world's third largest tech start-up centre, and Europe's busiest shopping district. It's no wonder that many of the most powerful companies from around the world view opening offices in London as an important milestone. Areas such as Piccadilly, Mayfair, Clerkenwell and Holborn are amongst the most popular central London locations. Moving outwards, we tend to find areas such as West Hampstead, Chelsea, Finchley, Lewisham and Barnet are also very popular. The home counties are the most popular after London areas. Counties including Middlesex, Surrey and Essex being the most sought after. The home counties are home to some of Britain's wealthiest inhabitants, and includes much of its most beautiful scenery. We have access to a wide variety of offices in all of these areas. We work with some of the most experienced office providers in the UK, many of who have decades of experience of providing modern, flexible workspace to organisations of all sizes. The variety of offices we have on offer range from 1 person desks in dedicated coworking spaces, to tens of thousands of square feet across several floors. The providers that we work with provide office space on serviced, managed, or leased bases, and terms are highly flexible.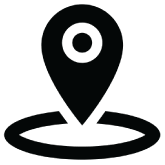 Can't pinpoint the right office?
Give us a call and tell us what you need, we will find it for you. Click here.